In the Company of Women is everything I want in a book – inspiring, informative, reflective, and eye-opening. This book is the perfect answer to "You can't be what you can't see."
The book features 100 women and their thoughts on their work, lives, mistakes, and inspiration. The gorgeous spreads are loaded with encouragement and the reminder that everyone starts somewhere (not to mention some massive studio/workplace eye candy).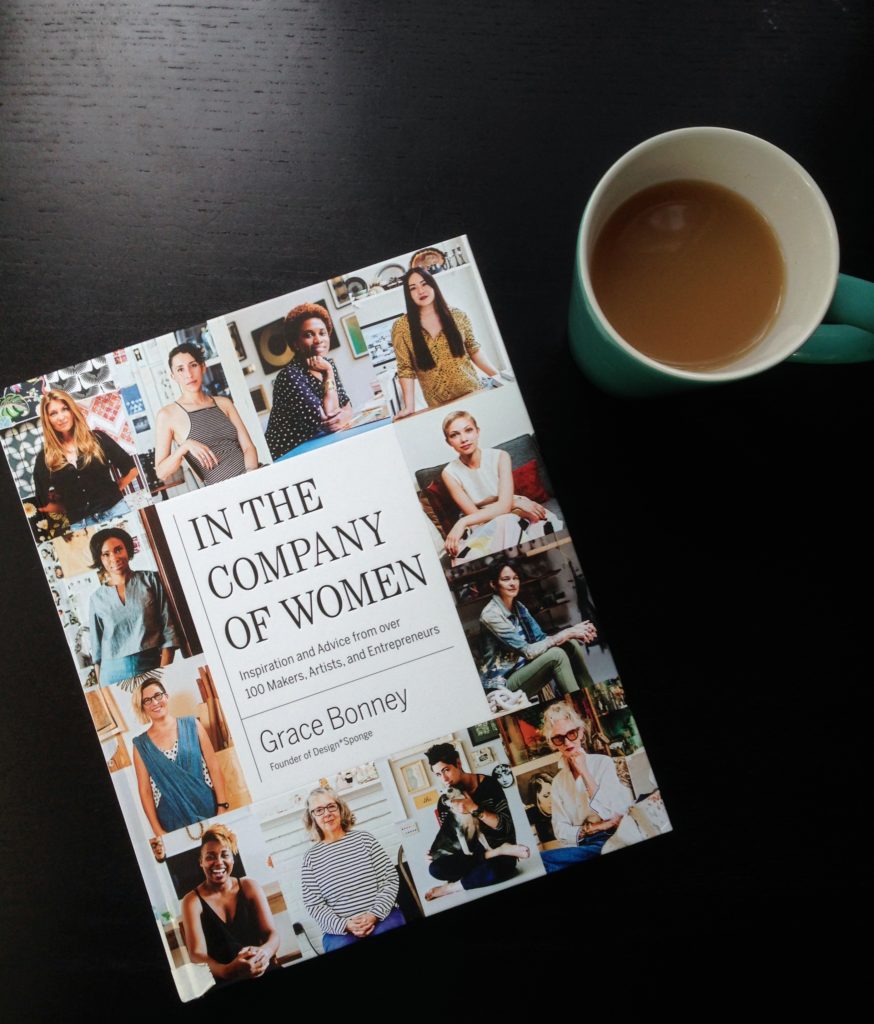 Grace Bonney, the founder of Design*Sponge, interviewed so many insightful, diverse, and intelligent women. I loved reading about all of the different jobs these women were drawn to or created for themselves. Their bravery and tenacity shone through. Painters, illustrators, writers, interior designers, musicians, furniture makers – these women do it all.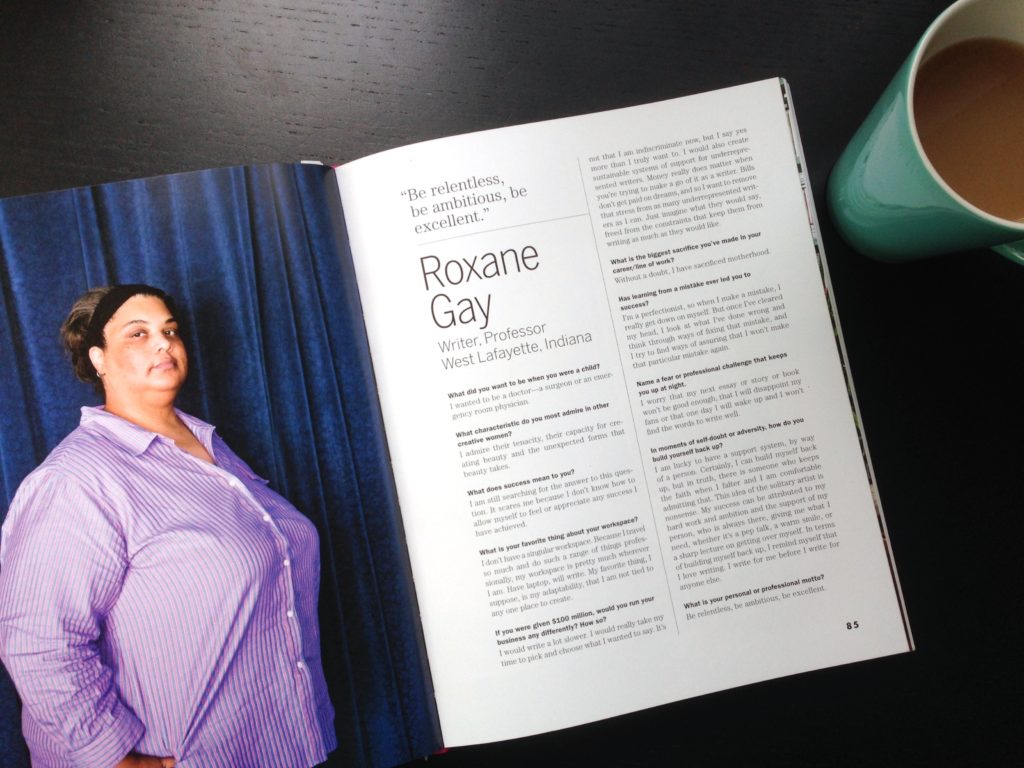 While a few familiar names popped out at me–Hi, Roxane!– there were so many creative women to get to know. I loved hearing so many perspectives and seeing bits of myself in these successful, goal-chasing women.
In the Company of Women Quotes
"You have to be willing to be bad at it to get good at it." Mary Going
"Throw hesitation and insecurity out the window." Jasmine Wright
"Success to me is when I am feeling purposeful, authentic, and of service to others." Christy Turlington Burns
"You can't sit there and wait for things to fall into your lap. You're in charge of your life, so go after what you want." Joy Cho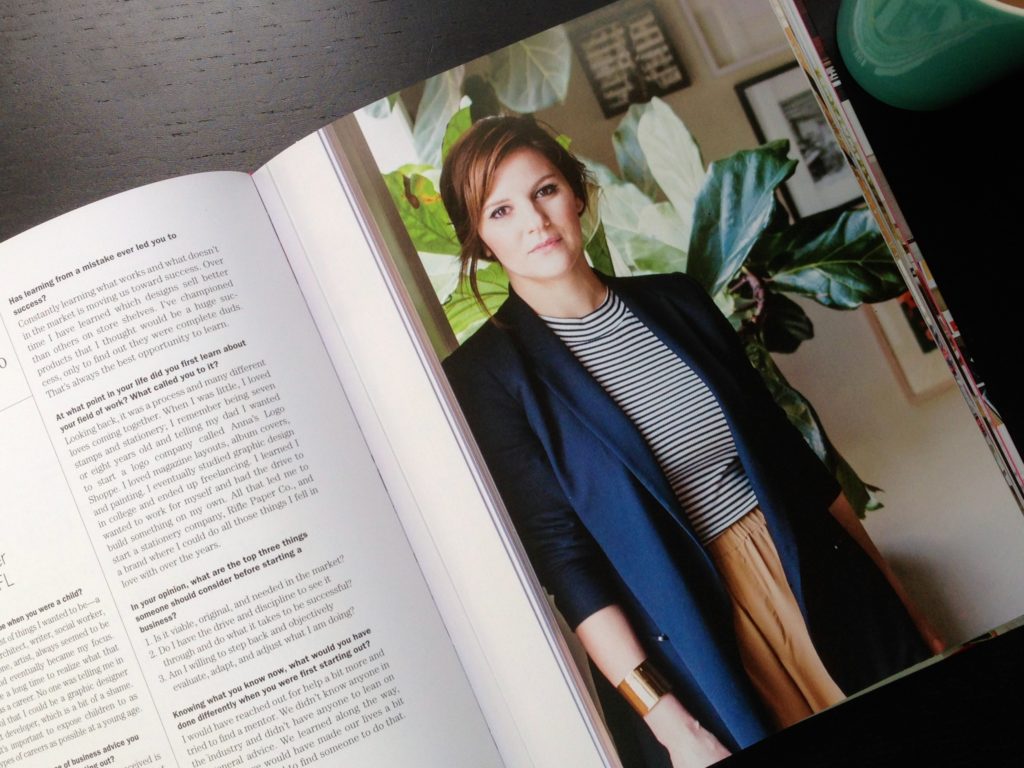 This book is perfect for anyone who wants to work for themselves, start a business, or strike out on their own. I will definitely be borrowing it from the library again when I need a little pick me up or a push forward.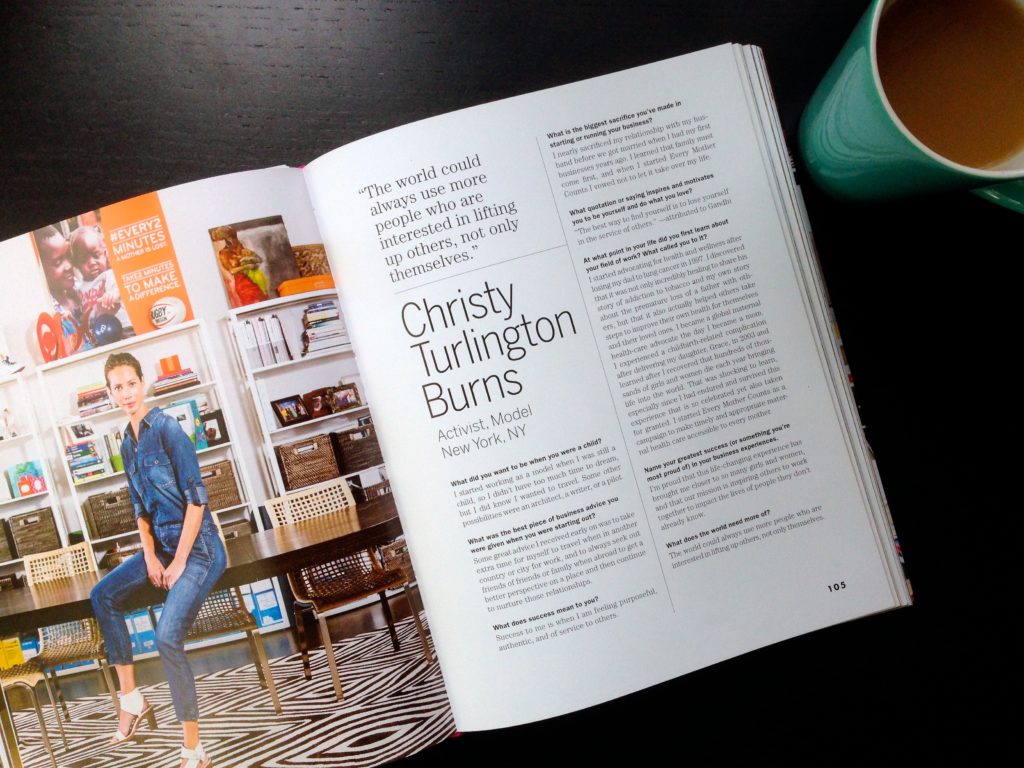 In the Company of Women could not have come at a better time for me. I have been freelancing from home for almost a full year now, and it gets incredibly lonely. Without coworkers to bounce ideas off of or brainstorm with, I start to feel stagnant and like a broken record. While it won't ever replace real live humans and their brilliant ideas, In the Company of Women still gave me some much needed insights and inspiration. I can't wait to see what the next year brings.