I can't help myself from packing like Rory when I go on vacation. To be fair, I rarely return with an unread book. Vacation is synonymous with relaxation and reading for me.
These are some of my favorite books and books I have read around the world. From the plane to the beach to the tent or luxurious bed, these books will keep you hooked. You won't regret making room for (at least) one of these great books.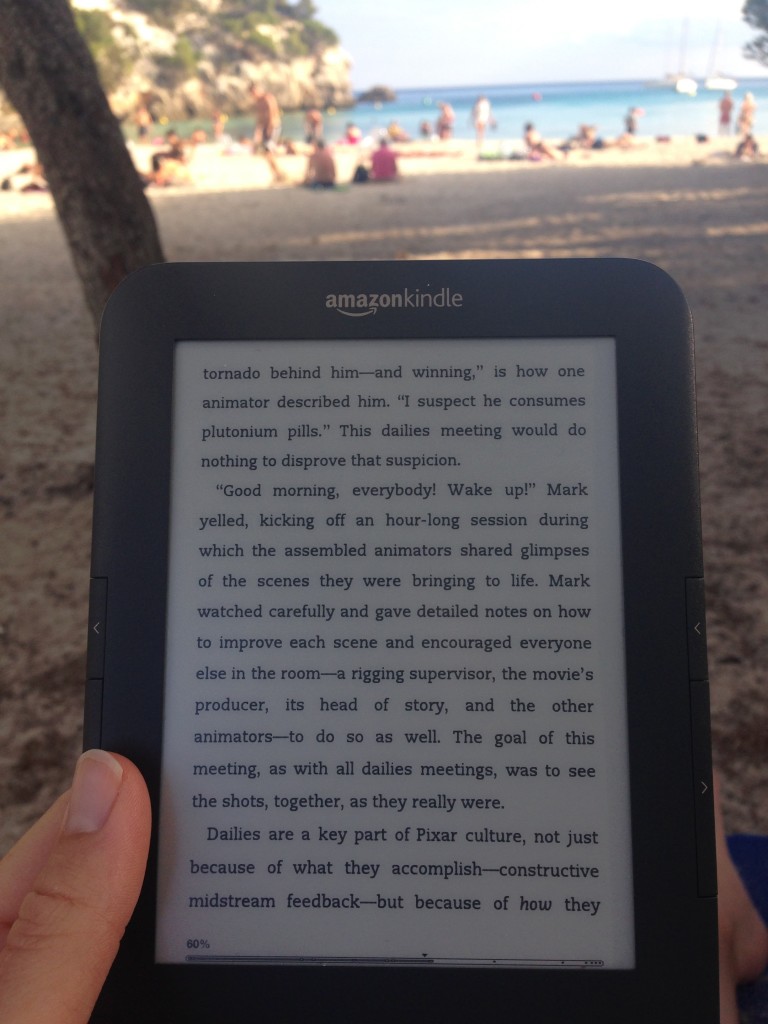 Best Summer Vacation Books
Modern Romance
What's a vacation without a little romance? This book was insightful (and also vaguely terrifying). When did love get so complicated?
My Life on the Road
I can't imagine how one woman can travel so far and accomplish so much. Gloria Steinem's story is incredible, and you will meet dozens of women who made history along the way.
All the Light We Cannot See
You might not see much of your destination either. This book dragged me in and I wanted nothing more than to read it continuously. I had trouble pulling myself away from it. I read it on a ski trip (where I conveniently couldn't ski, more time to read!), but I don't see why it would be any less good on a beach or by a pool.
Station Eleven
I read this book last year while in Whistler, which means this book is forever synonymous with vacation for me. Don't let the doomsday vibe deter you – this was an engrossing story that I would have gratefully read everywhere. I loved the traveling troupe and the rich story. Although fair warning, you may never look at an airplane the same again.
Me and Earl and the Dying Girl
Nothing says great vacation like death. I'm kidding, but despite making my cry at the end, this book had me laughing frequently. It will also help you appreciate your trip even more.
The Martian
Sand. Heat. A rough flight. Astronaut Mark Watney's experience on Mars is sort of like a tropical vacation. A really horrific vacation. I loved the snark of this book, and it will forever remind me of the train ride from Barcelona to Valencia.
Where'd You Go, Bernadette
I started this book on a flight and refused to do anything else until I finished it (I know, I'm a fantastic travel companion). Set in a quirky community in Seattle, this book follows Bee and her quest to get her agoraphobic mother and her disengaged father to Antarctica. Instead, Bee ends up on a search for her missing mother. Bonus points if you read it while on a cruise to Antarctica.
The Happiness Project
A trip is a great time to pull back and take a hard look at your life. What really makes you happy? What makes you miserable? Dive into happiness and extend the vacation glow long after you return home.
Packing for Mars
Your hand guide to the ultimate trip. Mary Roach dives deep into the oddities of trying to get humans on Mars. And you thought trying to get everything into your carry-on was hard.
Wild
I can't end this list without one of my favorites. I may never lace up my boots and take on the Pacific Crest Trail, but this book inspired me to get outside more and push my travel limits.