I have grand dreams of a warm, relaxing summer vacation, but so far no dice. My July reads were all read at home, except for one that came along for an exhausting trip to Seattle.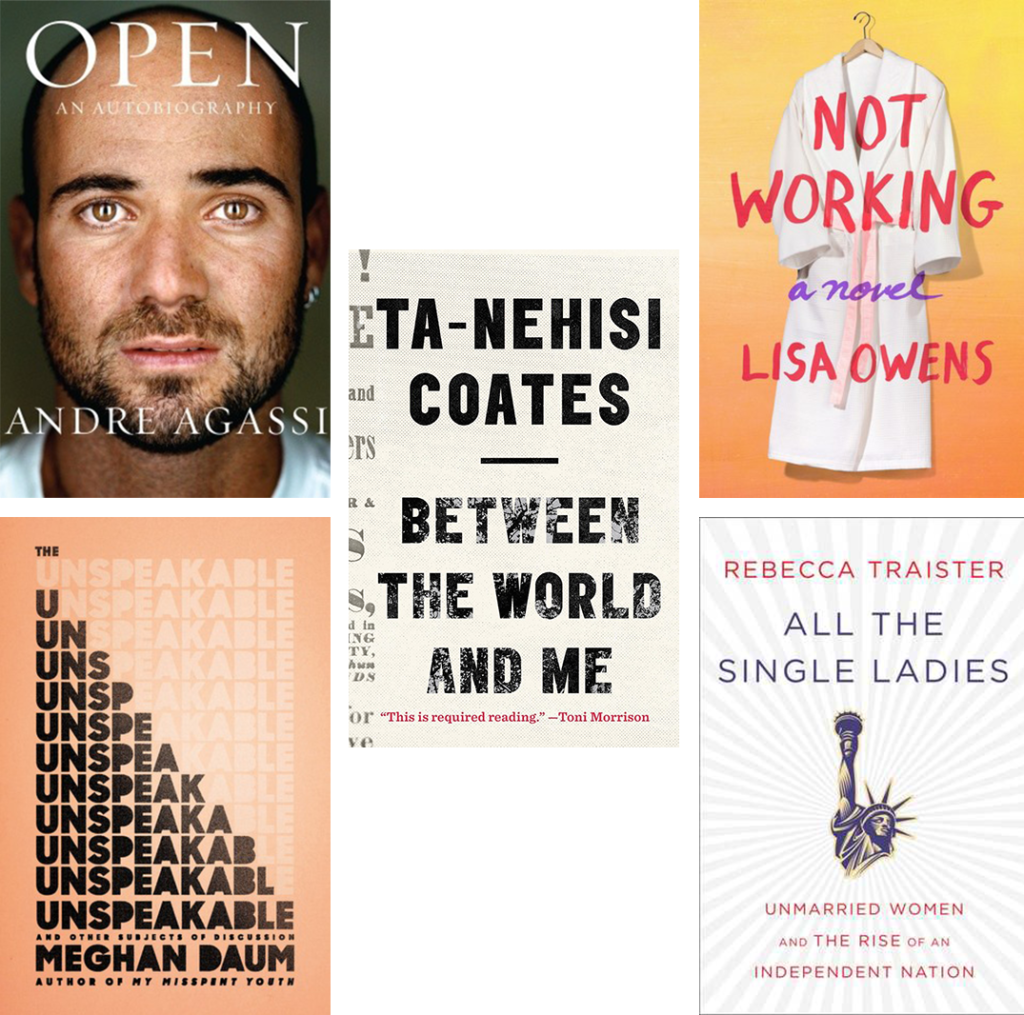 Things I know about Tennis: Serena and Venus Williams are bosses, it's played with rackets and green balls, and the scoring makes no sense. In other words, I know nothing, but I loved this book.
I first heard about it on a podcast – It's one of Tim Ferriss' favorites, and he won't shut up about it. Andre Agassi's memoir is a fascinating look into what it's like to be a professional tennis player and devote your life to a single sport. Some of it felt a little too fantastical to be true, but if you give yourself over to the story it's a great read.
After hearing Rebecca Traister on Call Your Girlfriend, I was excited for this book. I was not prepared for how depressed it would make me. I know it wasn't the intention, but I came away feeling like if you get married you are screwed and if you never get married you are screwed to. Maybe I just wasn't prepared for the reality of being a woman in the United States.
But outside of the depressing bits, I really enjoyed the look into America's past and all of the strong women who have paved the way. More than anything it reminded me that there is no right answer for everyone, especially when it comes to marriage and children, and we all need to chill out and give each other space to make our own decisions.
Ta-Nehisi Coates is incredible. His book is gut wrenching, especially in light of the recent shootings and violence. Too many.
I'm a small white woman, and I will never truly know what it's like to be anything but. Coates' experience and his criticism of The Dream hit me hard. I know what it's like to always be on guard, to always be afraid, but I have always had privilege to shield me from the worst. This book is as good as everyone says it is. Read it.
I had a really hard time connecting with Meghan Daum. Our lives and personalities are just so different, and I really struggled through this one. I'm leaving My Misspent Youth on my list – maybe that one will speak to me.
Have you recently been laid off? Don't know what you want to do with your life? Feel like you have no passion or direction? Don't read this book. This one was a little too relatable – minus the excessive drinking and hatred of exercising. (To be fair, I tore through it and it was a good read. It did, however, ignite some serious ennui.)
More:
See all of my book recommendations here.
And say hi on Goodreads!