I can't believe it's already Christmas time. Where have the months gone? Everything after our trip to Wyoming in August is a complete blur. So much so that I couldn't have named a single book I read this month off the top of my head.
But after perusing my Goodreads, I can't see how I could ever forget. My November reads were perfectly eclectic, and I think I'm finally back into the swing of things with fiction again. Well, I might have something to say about that next month given how my reading is going lately, but at least it was true this month.
November Reads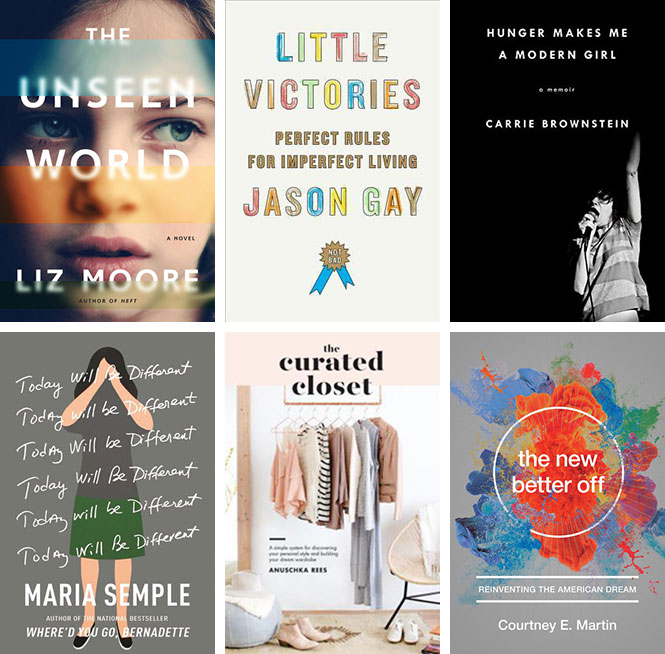 Oh man, so good! I really enjoyed the story, so much so that I spent an entire day reading after picking it up at lunch. Oops.
The characters feel real, and the story is rich and engrossing. The book follows Ada's unravelling of her eccentric father's past. It was one of those books where I didn't see the ending coming (and I also wasn't furious at the end of it like Gone Girl).
If you have an interest in tech or programming, I think you'll enjoy it even more.
There is something both comforting and off-putting about reading a book that so perfectly aligns with your beliefs. I started to feel weird about it at the end, like maybe I needed to have my views challenged a bit more. Then I realized that's what every day life is for in Silicon Valley.
Courtney E. Martin believes that while we may not end up wealthier than our parents in the traditional sense, we have the opportunity to be happier and more fulfilled. She argues for discovering what you really want to be doing with your time, and she made me take a hard look at my community and how I could build it.
While I won't be moving into a co-op anytime soon, it was a nice reminder that I have more control over my life than I often realize. It also made me want to start putting in more effort to my friendships and building new ones.
I stumbled across Anuschka's blog a couple years ago when researching capsule wardrobes. To say she takes detailed consideration seriously is an understatement.
After reading the book all the way through, I've been slowly working my way through the exercises. My closet is already cut down fairly significantly–I'm still somewhere around my 50 or so pieces in total–but it doesn't feel cohesive. Before reading this book I couldn't have told you my 'style' or put into comprehendible words what I like to wear.
I can now answer mot of those questions, and I feel like I have a good roadmap to slowly updating my wardrobe, defining my style, and replacing my worn out pieces. If only it involved never having to shop.
I loved Where'd You Go, Bernadette, but this one fell flat for me. The narrator does nothing to make you like her, if anything, everything she does makes you dislike her more. This one was just an 'eh' for me.
After walking the aisles of Powell's for well over an hour in a frenzied daze, I finally settled on Hunger and got out of there. I had seen Carrie Brownstein around here and there, but I knew nothing of her band Sleater-Kinney. Turns out it's probably important that you know about the band. The book was alright, but I think it would have been way better if I had listened to the music and been a fan before opening it.
Please excuse me while I pat myself on the back for (accidentally) perfectly timing this one with Thanksgiving.
This short book is full of stories from Jason Gay's life and quick tips for modern life. Nothing life-changing, but enjoyable for a lazy Thanksgiving weekend.
PS. You can see all of my book reviews here.