Piles of wrapping paper. Broken Christmas lights and ornaments. Browning trees resting on the curb. When you peel back the wrapping, the holiday season sure is full of trash.
Americans create 25 percent more waste in the month between Thanksgiving and New Years. That adds up to an extra 1 million tons of trash that go straight to the landfill or end up in the ocean.
Celebrate the holidays without the waste or the clutter with these zero waste Christmas decorations.
Cranberry and Popcorn Garlands
Compostable garlands are great to decorate your tree or hang around the house. Erin from Reading My Tea Leaves used cranberry and popcorn to create beautiful, mostly kid-proof decorations.
Petite Rosemary Wreath
Whether you are using them as place cards or just sprinkling them around the house, these little rosemary wreaths from Spoon Fork Bacon can be made out of compostable materials. They will also add a lovely scent.
Cinnamon Applesauce Ornaments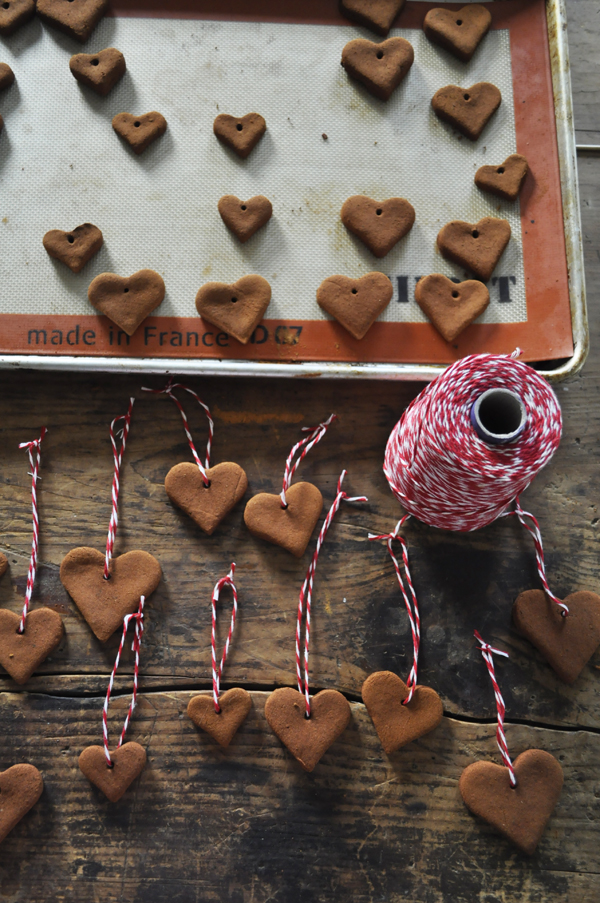 Katy Elliott
These clever ornaments or gift tags from Katy Elliott are made of two ingredients – cinnamon and apple sauce. They also smell divine.
DIY Eucalyptus Garland
Decorations don't have to be overly complicated or heavy. This DIY garland from Homey Oh My is a beautiful addition throughout the winter.
Felt Ornaments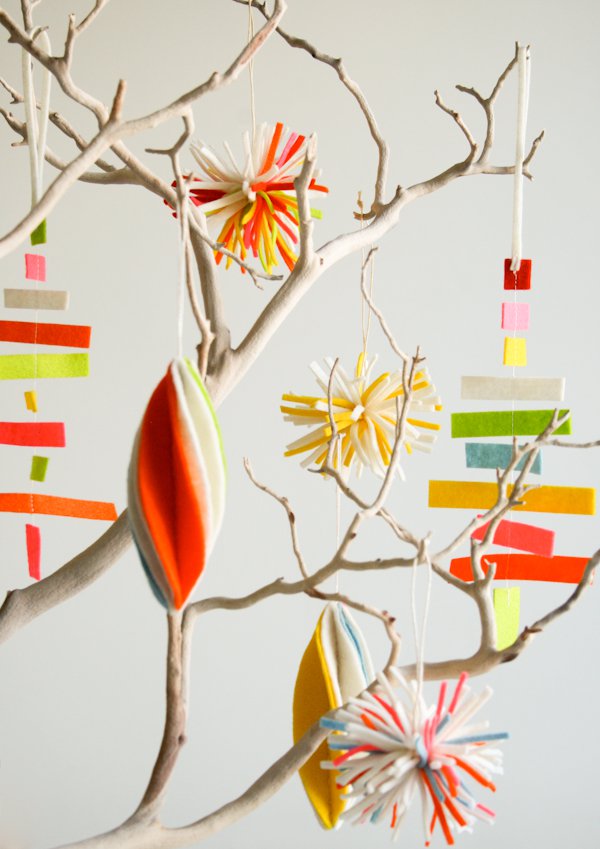 Purl Soho
I'm such a sucker for plush ornaments. I don't know what it is, but there is something about them that feels cozy and inviting. These ornaments from Purl Soho will last for years, and you can make them out of repurposed felt. They also seem like a great activity for kids on a cold winter day. (These snowball ornaments from Purl Soho are also great.)
Paper Snowflakes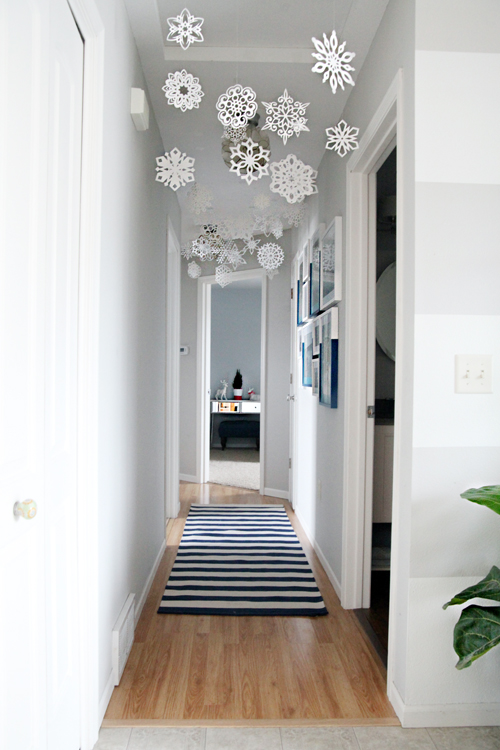 IHeart Organizing
These aren't the clunky snowflakes you made in elementary school. Jen and her family at IHeart Organizing made their decorations in a single night.
Tree Trimmings
Clippings make a great alternate to an entire tree. You can also take your tree trimmings and spread them around the house to enjoy the scent and the festivities everywhere.
Pine Cone Garland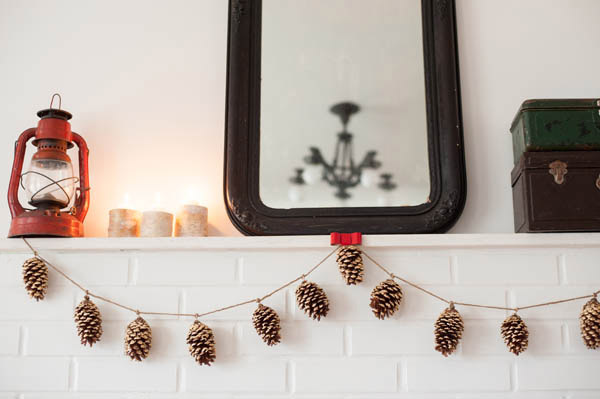 The Sweetest Ocassion
My mom still has pine cones my brother and I painted in elementary school. This pine cone garland from The Sweetest Occasion is a bit more chic than those are, but the spirit is still there. Skip the paint to make these compostable and zero waste.
DIY Fresh Mini Trees
Next year I should make one of these adorable mini trees from Say Yes for our tiny house. Make these without the hot glue in order to reuse the base and compost the top.
Foraged Garland or Mantle Decoration
Not only do you get a lovely winter walk in, but you get a free, stunning decoration. The incredible women behind Petal Floral Designs shared their tips for how to make your own on Style Me Pretty.
Floral Tree
I've never seen anything quite like this. The results are stunning. I would imagine the downside would be that the flowers aren't going to last very long resting in the tree without water. But that doesn't mean you can't take Design Love Fest's idea and use hardy winter berries or other longer lasting plants.
Cinnamon Stick Himmeli
You can't beat the smell of cinnamon on a cold, dark day. Jojotastic created these beautiful decorations out of cinnamon sticks and twine. Use cotton thread and leave out (or save) the wooden beads to make these compostable.
More on celebrating the holidays sustainably:
15+ Christmas Cookies to Gift (And Eat Right Now)
Last-Minute Homemade Gift Ideas