I live in a mild climate where I can wear 50-60 percent of my minimalist wardrobe year-round (thank you, Northern California!). I don't really bother doing a strict capsule wardrobe since so much of it is repeated and the planning/cyclical shopping is too much for me. Instead, I have 43 pieces, 20 or so that I can wear year-round and the rest that are seasonal (e.g. down jacket, summer dresses).
Minimalist Wardrobe
4 short sleeve t-shirts
2 tank tops and layering camisoles
2 nice sleeveless tops (peplum and lace tank)
2 long sleeve tops
1 Denim button up
12 sweaters, 8 long sleeve and 4 3/4 sleeve
4 winter dresses
7 every other season dresses
2 pairs of pants (navy cords for winter, black jeans)
1 pair of shorts
4 coats/ jackets
1 skirt
1 pair of leggings (I also wear other leggings as layering pieces, but those are all included in my exercise clothing since that is how they are most often worn)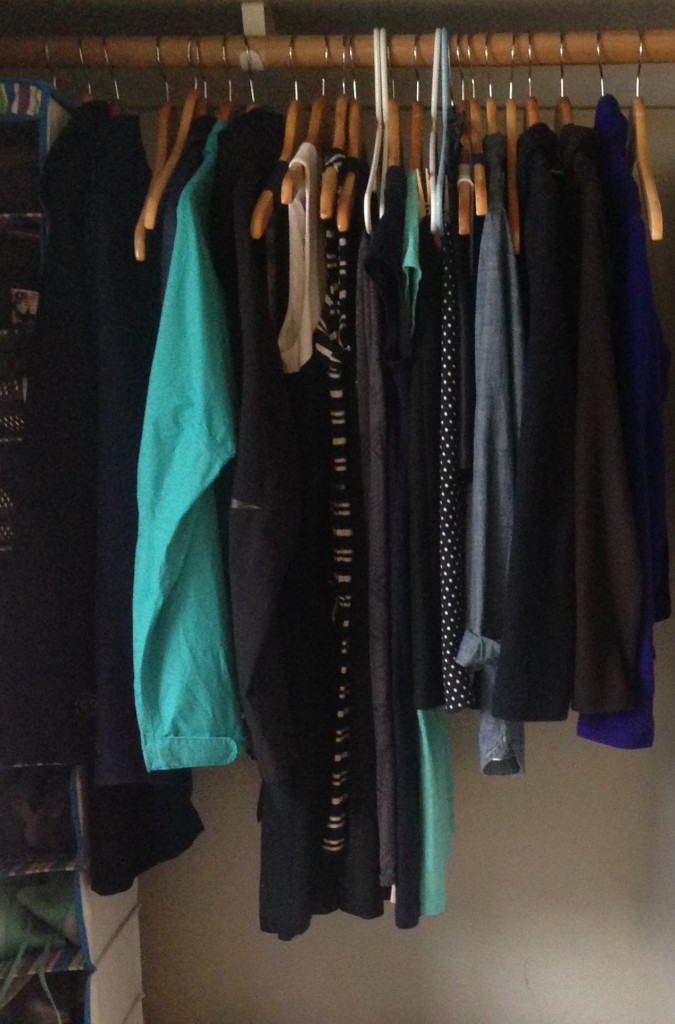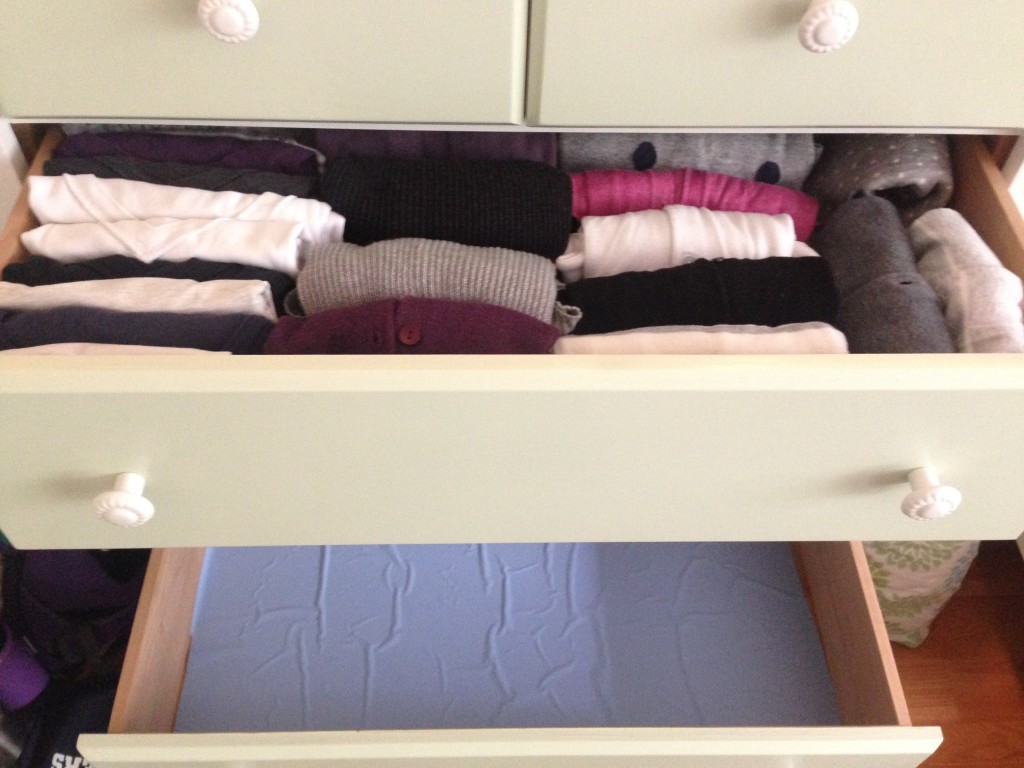 Minimalist Accessories
3 scarves
2 cross-body bags (1 small, 1 medium)
1 tote bag
1 shoulder bag
Could I have less? Most certainly! Counting out everything I have was a great reminder that I have what I need… and more. As many of my sweaters wear out, I will not be replacing them. I also don't need any more scarves, jackets, or dresses.
I cut my wardrobe down quite a bit during the Minsgame (and got myself a little extra money by selling some of it). Some of my clothes need replacing soon, but for now I have been trying to see if I can do without them instead.
Laundry
Nearly all of my clothes are made from natural fibers. None require dry cleaning or special care instructions (other than wash cold, hang dry). I wash all of my clothes with my gentle, homemade laundry soap and hang about 80 percent of my weekly laundry to dry on a clothes rack in my room.
I rarely "have nothing to wear" and my laundry is a breeze! I do two small loads per week, one of my exercise clothes and delicates and the other of everything else that can be washed on a normal cycle (towels, socks, sweatshirts).
I could never go back to having my closet stuffed! My minimalist wardrobe saves me time and money and makes getting dressed so much easier.
Edit: Updated 11/15/18 to reflect my current closet.