I am so close to being able to run. And I don't mean the 100-200 steps I'm able to "run" right now. To prepare for when I get to really run and to speed my progress toward running, I have been doing Kinetic Revolution's Run Strong Challenge.
While it was intended to be done each day for 30 days (you know, when it was being posted live a couple months ago), I have been doing it every time I go to the gym. And crying pretty much every time. (That's the best my face looked during those side plank leg lifts. Killer.)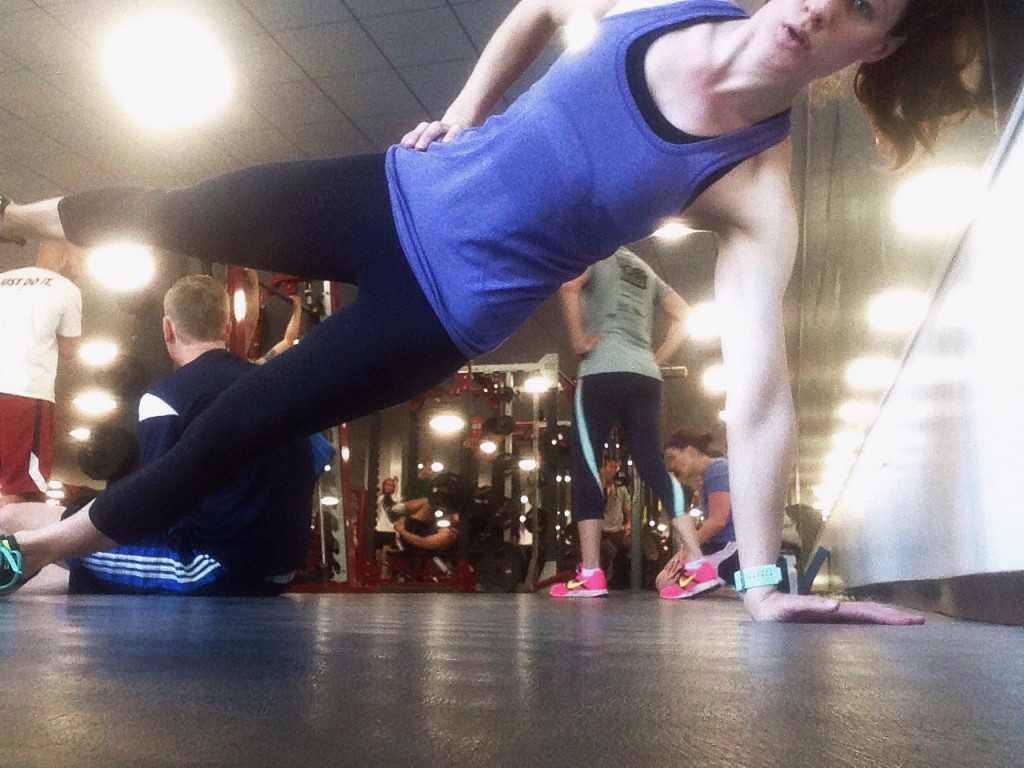 The program is meant to target weaknesses and strengthen core running mechanics. So far it has certainly made me rethink my readiness to run. I'm far shakier than I wish to admit on most of the exercises. My core is pretty strong, but as soon as I have to stand on one leg and do something else it gets ugly.
I'm always surprised by how hard the exercises are. They look so easy and simple when James demonstrates them, but after the first set I'm convinced otherwise. Most of the exercises are things I've never done before or are fun variations on old friends/foes.
If nothing else, it's been a key reminder to me that strong, healthy running starts with the little things. It's not all about the mileage. Maybe I can't go out for a run right now, but I can get ready for months of healthy running.
Want to try it for yourself? Here's day one.