I'd like to think I'm handling this injury better than my last.
Which is funny given my propensity to lose my mind the minute anyone suggests I can't run, jump, or do anything fun.
It's almost easier that this injury has been visually pronounced (my bruise turned a nice shade of green just in time for Halloween. It didn't hurt that I walked like Frankenstein's monster) and the pain is violent and consuming.
There's no ignoring this one.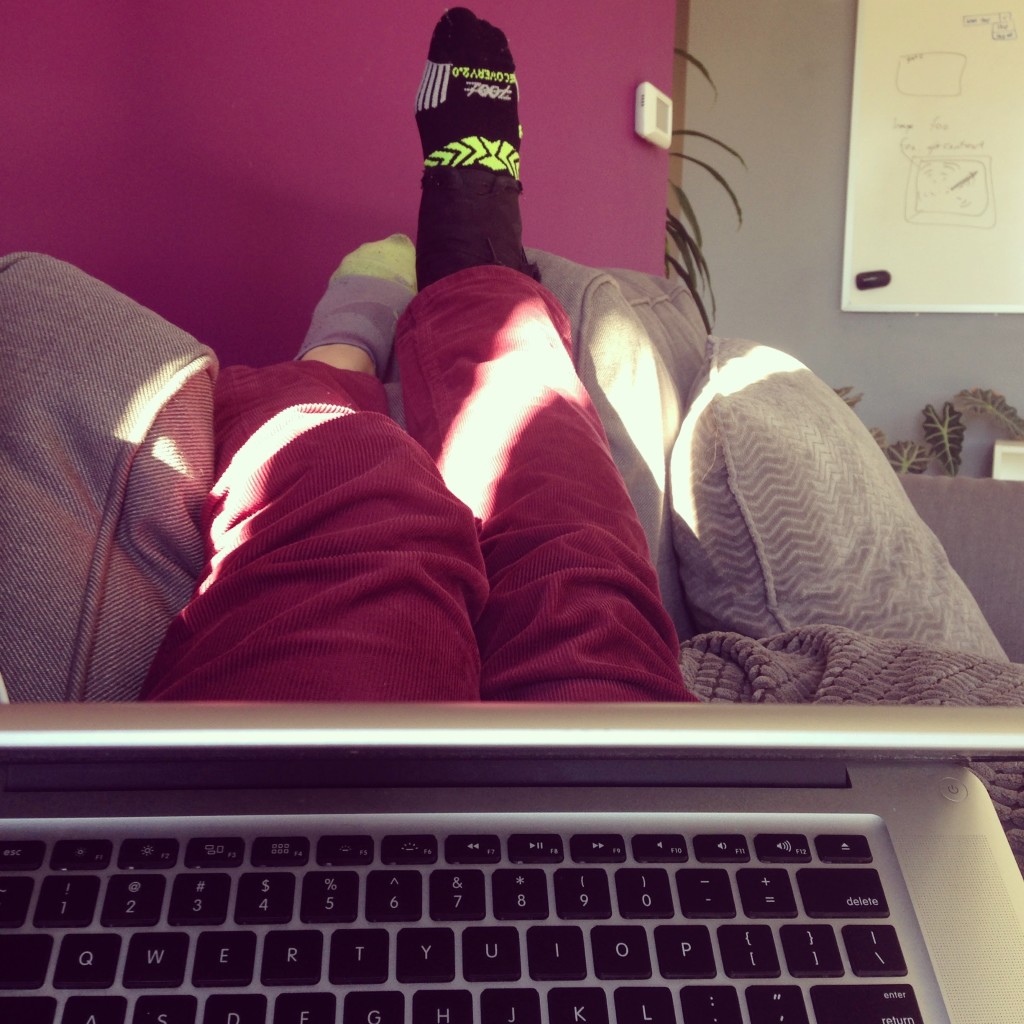 The good: I didn't break any bones. The bad: I'm out for 4-6 weeks. The ugly: … well my ankle.
After x-rays and WAY too many doctors painfully poking and prodding my already grotesque, swollen lump of an ankle (MUST you push so hard? I mean really!), I had "sprained ankle" stamped across my chart and I was sent on my merry way.
I finally started PT, which means I now spend 30 minutes or so a day doing weird exercises that seem like a test of patience more than a way of getting back to the things I love. Like going down stairs without pain.
This time there's no groveling. There's no trying to run or pushing through nagging pain. I've never been so in touch with my painful reality. I'm out for the count.
It doesn't matter that I was in great shape. It doesn't matter I had just pulled off a massive 7-minute PR on a difficult course. It doesn't matter that I have a half in February. It doesn't matter that I love to run in the rain and it happens to be raining.
On Wed. 10/28 at exactly 12:30ish p.m. I massively sprained my ankle.
Those are the facts. That's my reality.
I'm out for now, but you damn well better believe I am going to do all of the weird exercises and I am going to fight back and return to running stronger and hungrier than ever before.
Now, can you please pass the ice cream?