Going zero waste or living a low-waste lifestyle takes time. We are actively working towards reducing our waste, one swap at a time. We're a long way from being able to fit our yearly trash in a jar, but that really isn't our goal anyways. Here's the progress we've made since January.
Zero waste swaps: Kitchen
The majority of our household waste historically comes from food packaging. While we haven't eliminated it completely, we have definitely made progress.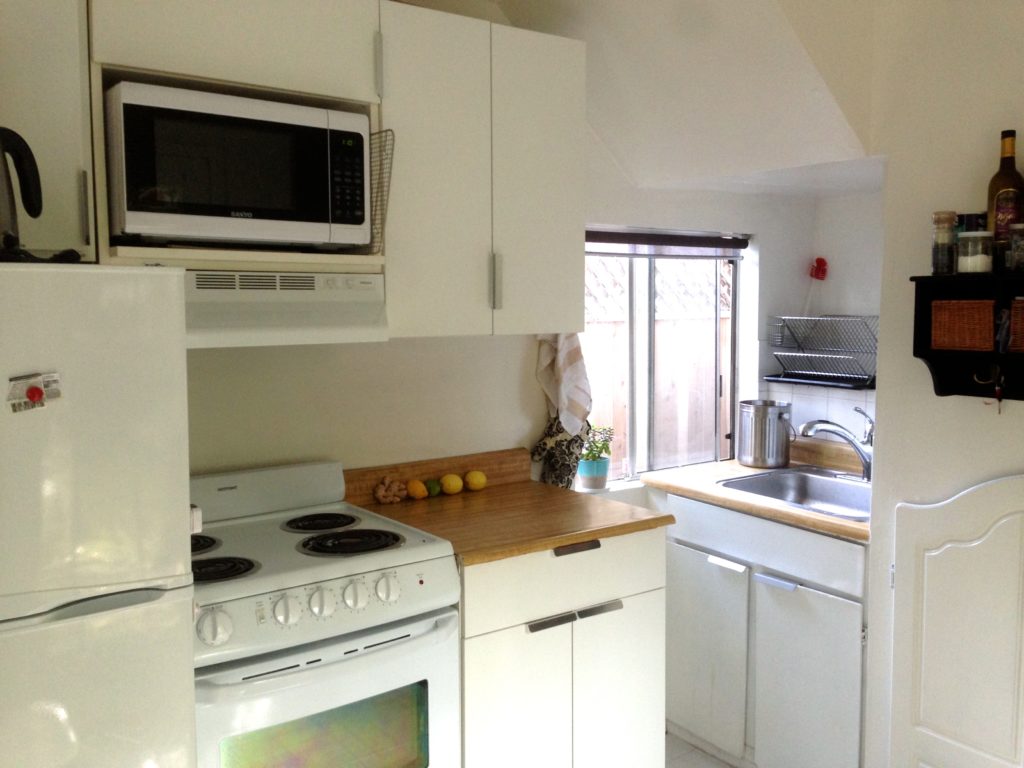 Dried beans
As a vegetarian, I eat a fair bit of beans. We have beans at least twice a week, and all of those cans really started to stack up. I was tired of the cans cluttering our cabinet, counter, and eventually recycling bin. The BPA can lining worried me greatly, and the fact that BPA-free linings may not actually be any safer meant there wasn't an easy canned choice.
The swap for bulk dried beans meant I no longer had to worry about plastic chemicals leaching into our beans and it eliminated at least 50 percent of our can consumption.
Pasta
We've struggled to find pasta in bulk that both my boyfriend and I can eat. I can't eat wheat, and he can't eat quinoa. For some reason the only wheat-free pasta we can find in bulk is made with quinoa.
Instead of freaking out about it or cutting it out entirely (a sin as an Italian), we've been buying pasta from a company that uses 100 percent recycled cardboard, non-toxic inks, and compostable cellophane in its packaging. It's not the perfect solution, especially since the product is imported from Italy, but it's progress.
Lunch Meat
As someone who hasn't eaten lunch meat in more than 10 years, I was surprised by how it easy it is to buy lower-waste options. We bring a reusable container to the grocery store and ask the people at the deli counter to put the lunch meat straight into it. This saves us at least one plastic bag and often a couple of plastic sheets each time we shop. Unfortunately they still use a plastic sheet to catch the slices when they cut it, but hopefully with enough pestering emails and requests they will swap it for something compostable.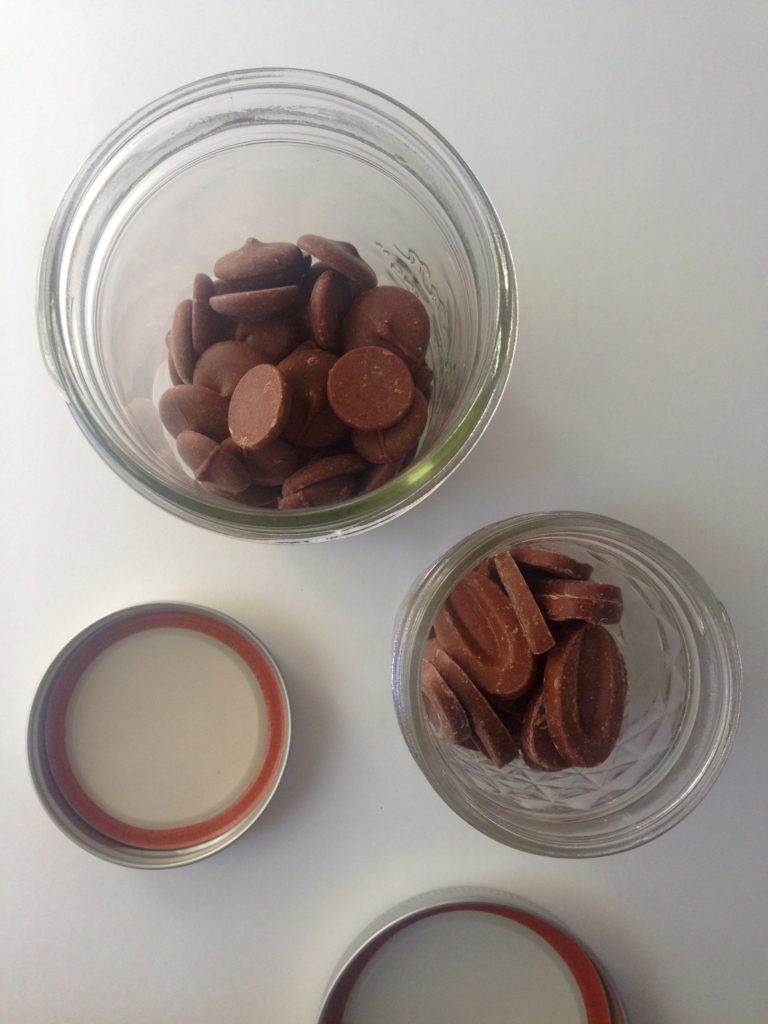 Chocolate
Oh man did I get excited when I saw the bulk chocolate selection at Rainbow Grocery. I eat at least a square of chocolate a day, so this discovery made my day. Bulk chocolate cuts out at least two chocolate bar wrappers a week. Hopefully our three jars will last us the month until we go back to Rainbow.
Soy Sauce
Technically, it's tamari, but the store sold soy sauce in bulk too. We filled up a jar and then came home and topped off our nearly empty glass container of tamari. I felt like I'd somehow outsmarted all of the companies who make it too easy to make trash.
Sandwich Bread
The lucky among us now eat a freshly-baked whole wheat sandwich bread that comes in a compostable paper bag. In the future he may also pick up bread in one of our reusable bulk bags from the farmer's market, but most of those are currently pre-bagged as well.
Zero waste swaps: Bathroom
Our bathroom is far from zero waste, but I'm slowly chipping away at it.
Handkerchiefs
As much as I don't love the handkerchiefs I purchased, I've been doing my best to use them instead of tissues. I'm slowly getting used to them – although I do hope to find some made out of thinner material in the future.
Compost Bin
This was such an easy swap, it's silly. I finally turned our trash can into a compost collector and added a small paper 'trash' bag for things like floss that we still haven't swapped out for compostable or zero-waste alternatives. We are lucky enough to have city-wide compost collection, so composting is just as simple as taking out the trash.
What can you compost from the bathroom? Nail clippings, hair, used tissues, latex condoms, and anything made from cotton fibers or cardboard.
Related:
Zero Waste Grocery Shopping Inspiration