I'm in a huge cleaning mode right now. There's something about the warm weather that makes me want to open all of the windows and scrub until it shines.
While I'm one of those people who enjoys cleaning (I'm a sucker for instant satisfaction), I can't stand excessive scrubbing or time wasted. I'm very conscious of the chemicals that I bring into my house. The cleaning products we use end up rinsed down the drain and flushed into our oceans, bays, and rivers. Sewage treatment plants cannot pull the bleach and other caustic chemicals out of the waste water before it is discharged into the environment.
All of these DIY cleaning recipes are effective and safe for you and the environment. They will help you clean your home from top to bottom!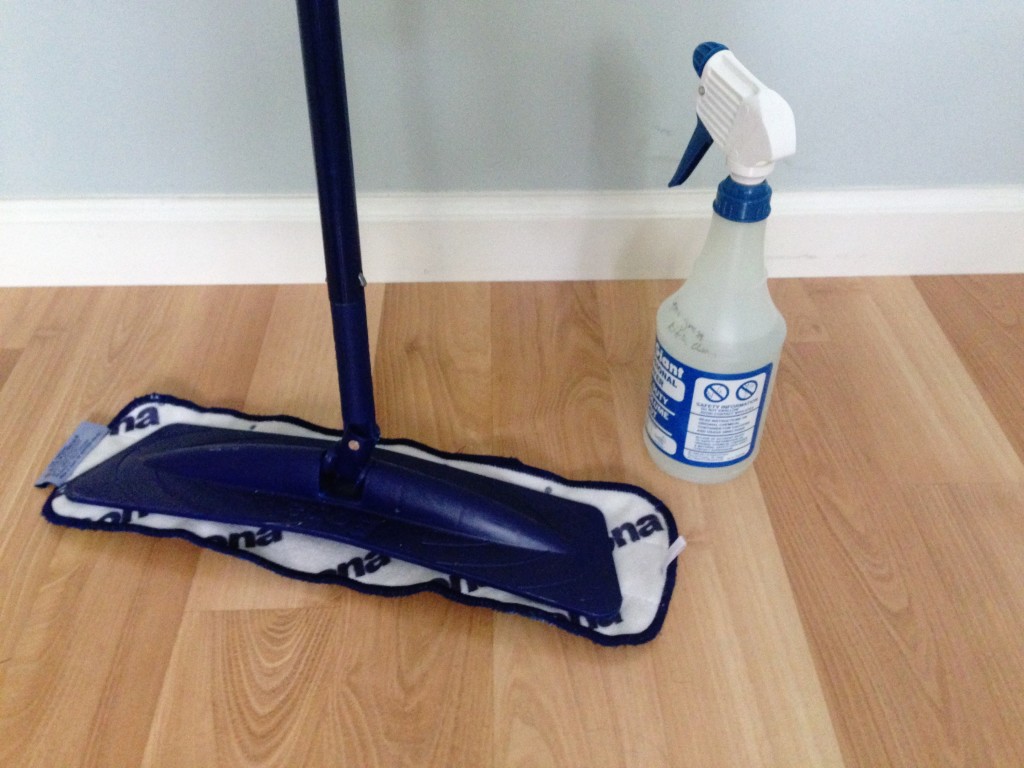 5 DIY Cleaning Recipes
Homemade Stain Remover
Remove tough stains from your laundry, carpet, and upholstery with this two-ingredient recipe.
DIY Castile Laundry Soap
Use your food processor and have six months of laundry soap done in five minutes. If only you could do the laundry the fast.
Hardwood Floor Cleaner
All you need is this easy spray and a microfiber cloth to make this effective hardwood floor cleaner. The cleaner removes dirt and grime without harming the finish of the wood. You can use any flat mop or even re-use an old Swiffer mop.
Homemade All-Purpose Spray
From counters to sinks, this cleaner cuts grime just about anywhere. I mostly use it for sticky bits on the counter and tough grease on the cabinets and stove-top. It's also great to disinfect the counters before making jam or rolling out cookie dough on them.
Castile Soap Toilet Bowl Cleaner
There isn't much, if anything that I won't clean with castile soap. A teaspoon or two is plenty to clean even the dirtiest toilet. You can clean the whole bathroom with it! For a sparkling toilet, squirt a teaspoon or so of castile soap into the bowl before scrubbing with a brush.
Smelly Shoe Spray
Goodbye, stinky shoes! Beat the feet smell with this easy spray. Use it after each wear to keep your shoes and feet fresh.
Related:
Cheap and effective dorm cleaning
Do you know what's in your cleaner?