Snacks are my biggest barrier to being zero waste. I stopped buying chips and crackers to try to reduce how much processed, packaged food I eat, but I rarely make it from one meal to the next without a snack and my lack of snacks was becoming a huge problem. No snacks is a really bad thing. In an effort to stop scaring people while eating healthier and reducing my waste, I made myself delicious, hearty trail mix.
Zero waste trail mix is so easy! I brought empty jars with me to the grocery store and came home with a killer snack. The bulk bins were full of fun ingredients, and it was great to be able to just get as much as I wanted instead of trying to shove pumpkin seeds into everything I eat before they go rancid. I also got ideas for things I wouldn't normally put in my trail mix.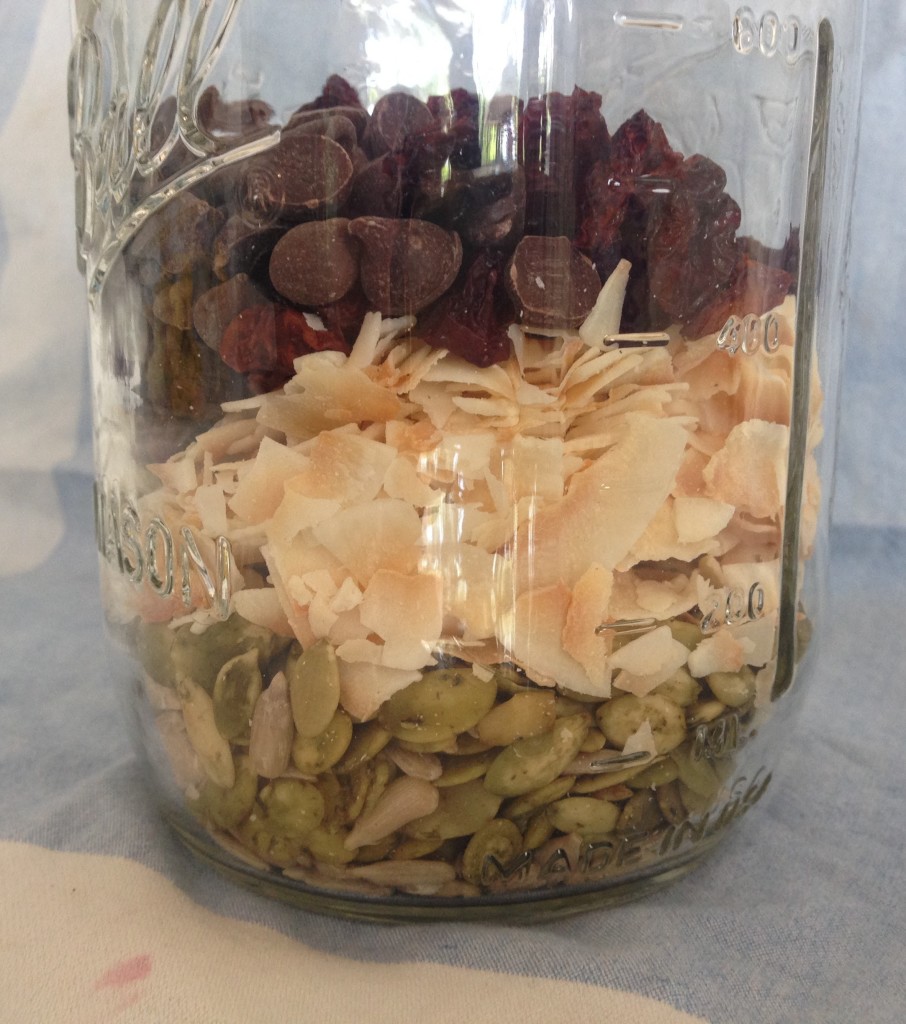 Nut-Free Zero Waste Trail Mix
Raw Sunflower Seeds
Pumpkin Seeds
Dried Cherries (unsweetened and unsulfured)
Unsweetened Coconut Chips
Chocolate Chips
All of my ingredients were organic and local if possible. You can leave out the chocolate chips to cut the sugar, but I fell prey to peer pressure and I can't say I regret having them in there.
Once I brought home my bounty I just poured it into a quart-size jar and shook it up. Done.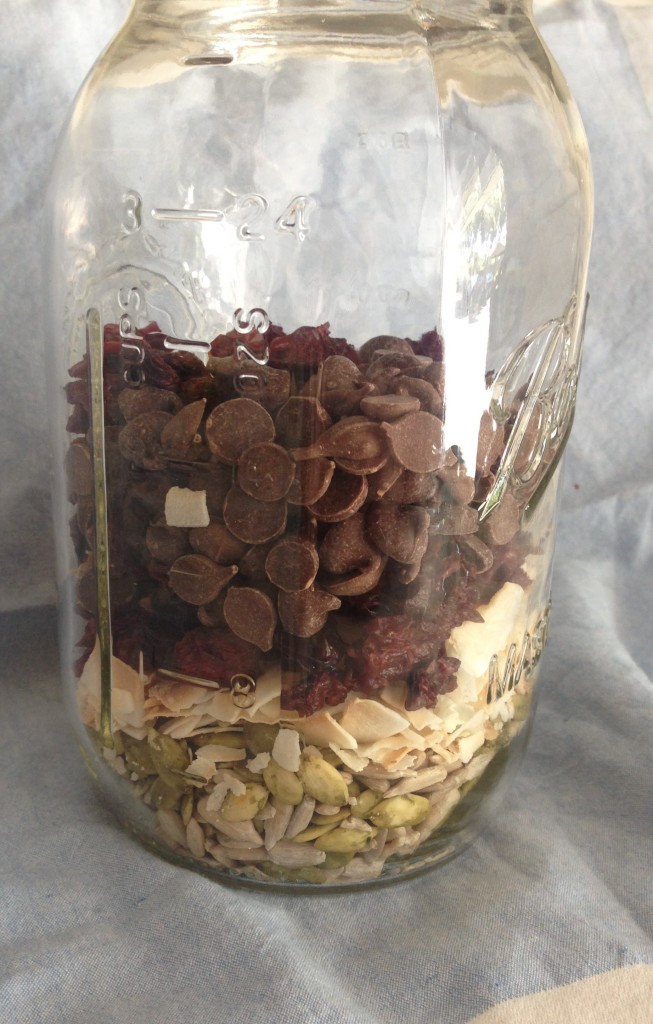 Now instead of constantly cramming my face full of (delicious) chips, I am eating nutritious seeds that are full of protein and magnesium. While you won't find me on a cool trail anytime soon, this is my new go-to snack.
I pop it in a small, reusable container to take it on the go or straight into my hand for convenient snacking sans dishes around the house.