I have been making my own body butter for years, and my skin has never been happier. This shea butter and coconut oil body butter recipe only has two ingredients, and it's so versatile! I put it on after I shower on my whole body, my hands and feet before bed, and on my the back of my hands throughout the day. It soaks in fast, and it leaves my skin feeling moisturized all day.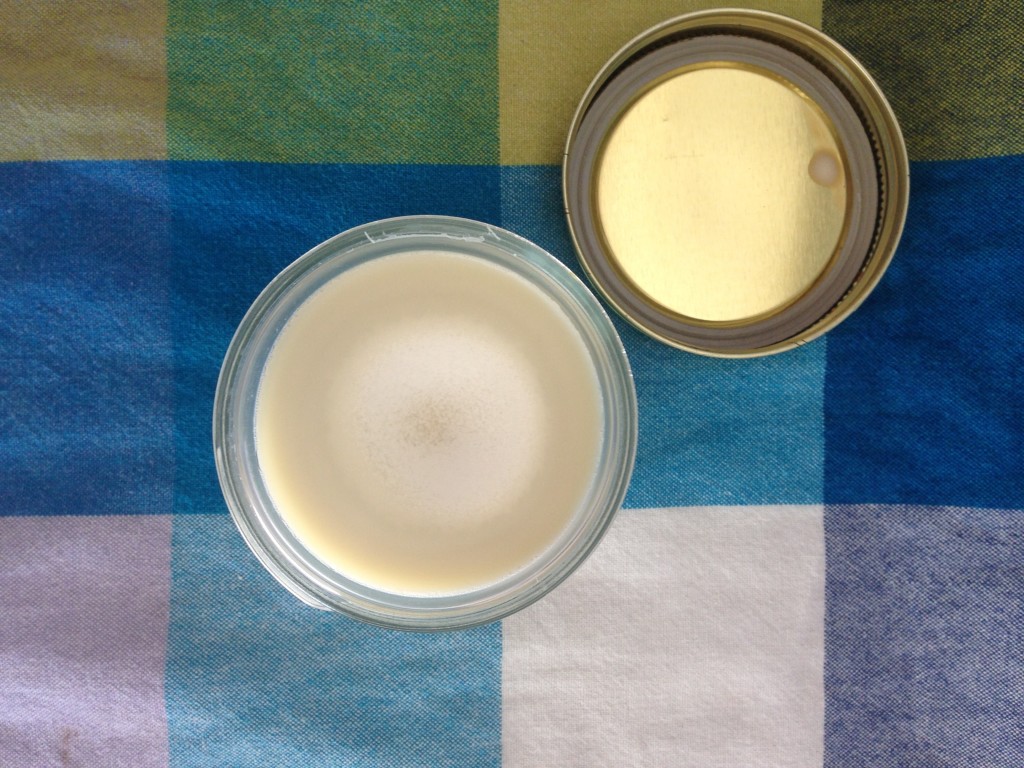 Body Butter Ingredients
1/2 cup fair trade shea butter
1/2 cup organic, unrefined (also called virgin) coconut oil
I tend to do a straight 1:1 ratio on my body butter, but you can use more coconut oil for a lighter, faster absorbing oil or more shea butter for a richer, more moisturizing oil. In the winter I add a touch more shea butter.
You can also add a couple drops of essential oils for a nice scent. I don't typically do this, mostly because I like the simplicity of the body butter as it is. Without essential oils, the body butter has no scent once it is rubbed in and absorbed.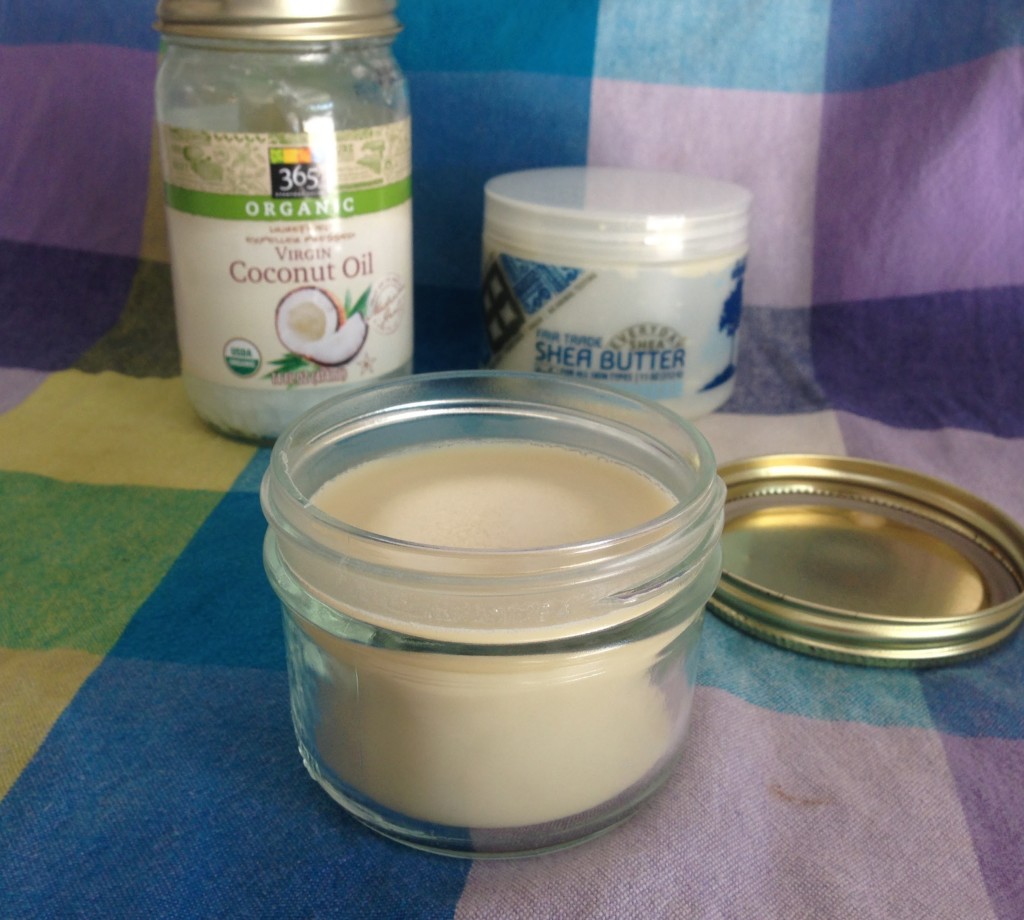 How to Make It
Melt the shea butter and coconut oil together in a microwave safe container. Typically one to three minutes is plenty to get them completely melted. Stir the oil together to make sure they are mixed well. Pour it into a container and let harden on your counter or in the fridge.
How to Use and Store Your Body Butter
Scoop out the body butter and apply like you would lotion. A little goes a long way, so be sure to start with less than you think you might need. I typically apply it when I get out of the shower, and by the time I'm done drying the shower it is soaked in enough for me to get dressed.
If you feel like it's not soaking in fast enough, you can try using less or reheat it and add a bit more coconut oil. I also highly recommend slathering your feet and putting on a pair of junky socks for 10 minutes or so if you plan on putting it on before bed. This protects your sheets and makes sure your feet get all the goodies.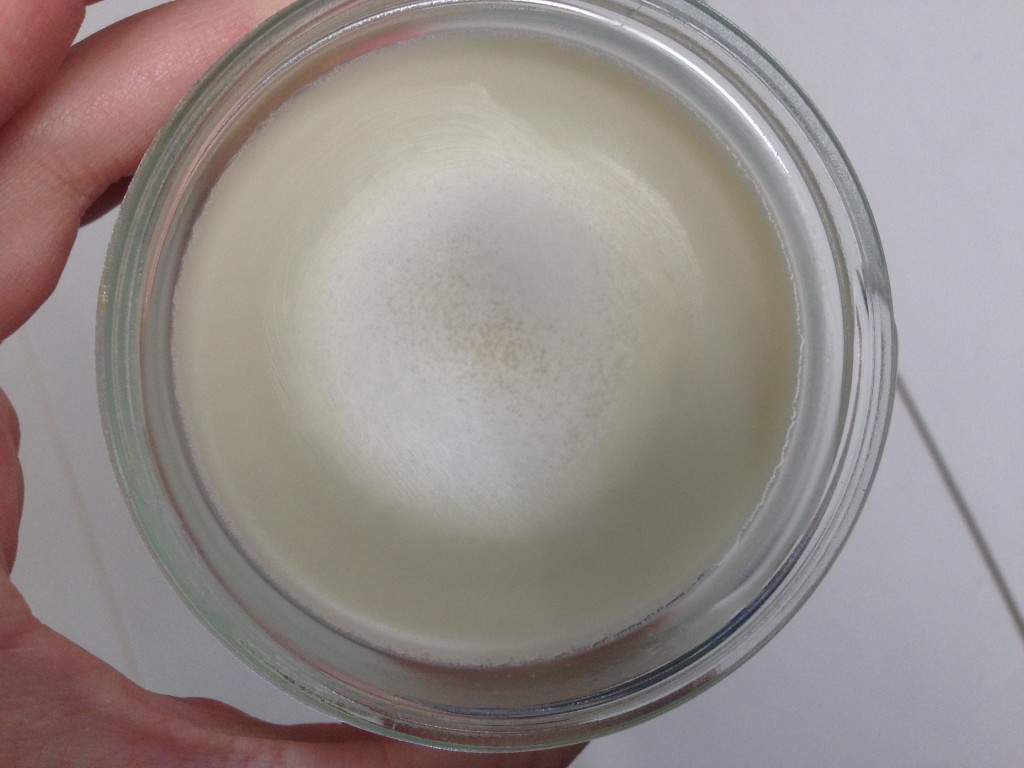 In the summer or warm temperatures, the butter will melt a bit. You can absolutely use it like this, or store it somewhere cooler. I don't recommend the fridge, however, or you will be trying to cut it like cold butter before giving yourself a bit of a cold-lotion-torture-treatment. If it separates a bit, simply give it a stir.
Since you are dipping your fingers in and out of the jar, be sure to wash your hands first. If you don't use it frequently I would recommend making a smaller batch so you don't have to worry about it going bad. However, the coconut oil, a natural antibacterial, should keep the butter pretty stable and safe for a while. I make myself a new batch when I run out every couple of months.
Want it to be more of a lotion? This whipped body butter works great and can be pumped out of an old lotion bottle.