Growing up, camping was something mystical that other people did. Our sleeping bags were used for indoor sleepovers and trips to grandma's. I "camped" in the backyard once with neighborhood friends, and we 100 percent ended up sleeping inside in beds and blankets.
Camping in Butano State Park was my fourth camping trip, and I have to say, it's growing on me. There is something to the quiet of the outdoors (until the birds have their say anyway), the lack of cellphone service, the space, the friendly people.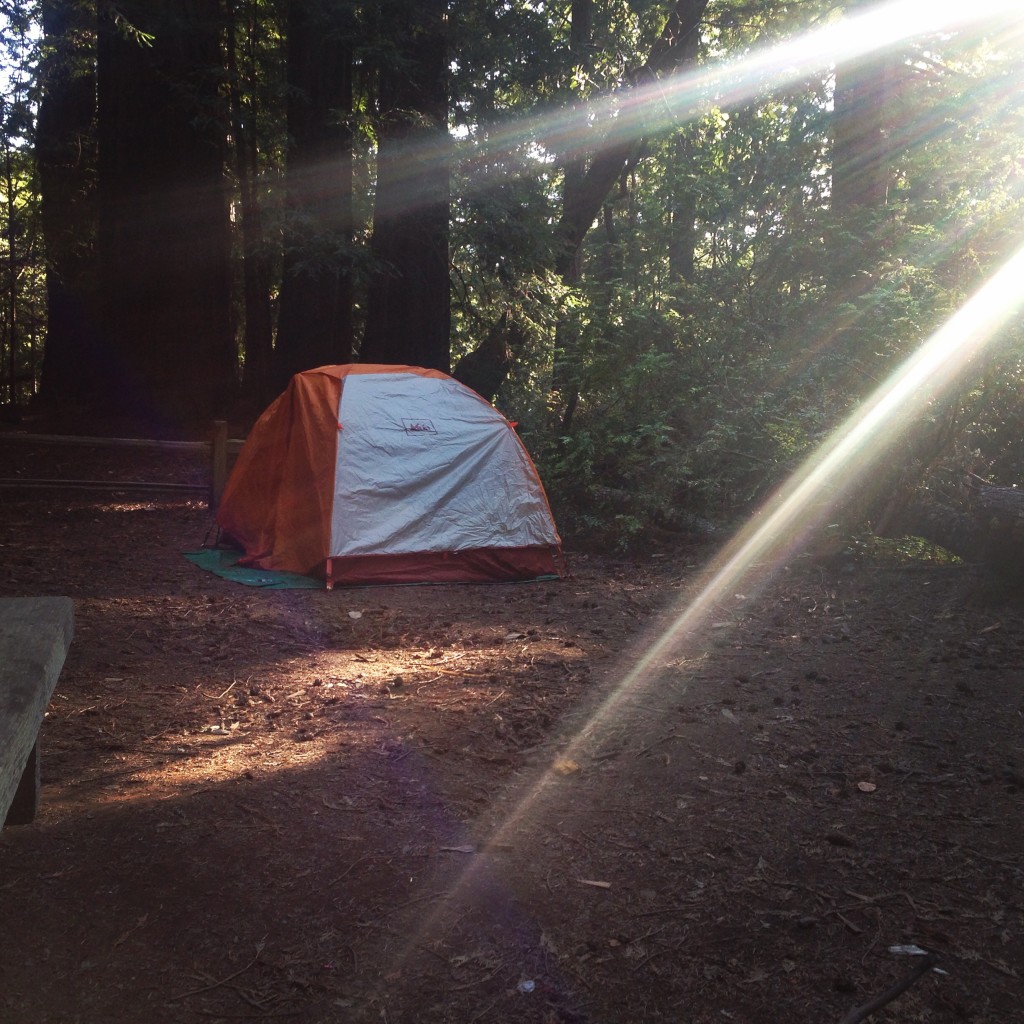 I haven't moved away from car camping yet (I'm not ready to sacrifice all comfort. I'm working on it.), but we take as little as we can with us. Especially for a quick overnight trip like this one.
The first day, a quiet Sunday, we lounged around and read before cooking up dinner and sitting around the fire. On Monday morning we went for a short (my first since injury!) hike before packing up our camp.
What We Brought
Camping gear:
Two-person tent
2 sleeping bags*
2 sleeping pads*
2 pillows (stolen off our beds)
1 extra fleece blanket (so thankful we had it!)
1 yoga mat (this princess put it under her sleeping pad for extra cush)
1 lantern*
2 camping chairs* (First time we ever had them, so great!)
1 tarp*
*Borrowed from my awesome brother or his friend's
"kitchen" stuff
1 medium microfiber towel
1 dish towel
1 dish rag
Small bottle of castile soap (for hand and dish washing)
2 reusable plastic plates
2 forks
2 spoons
Forgot the knife
Didn't have a dish pan (oops)
1 small Jetboil
1 cloth napkin
1 small/medium cooler*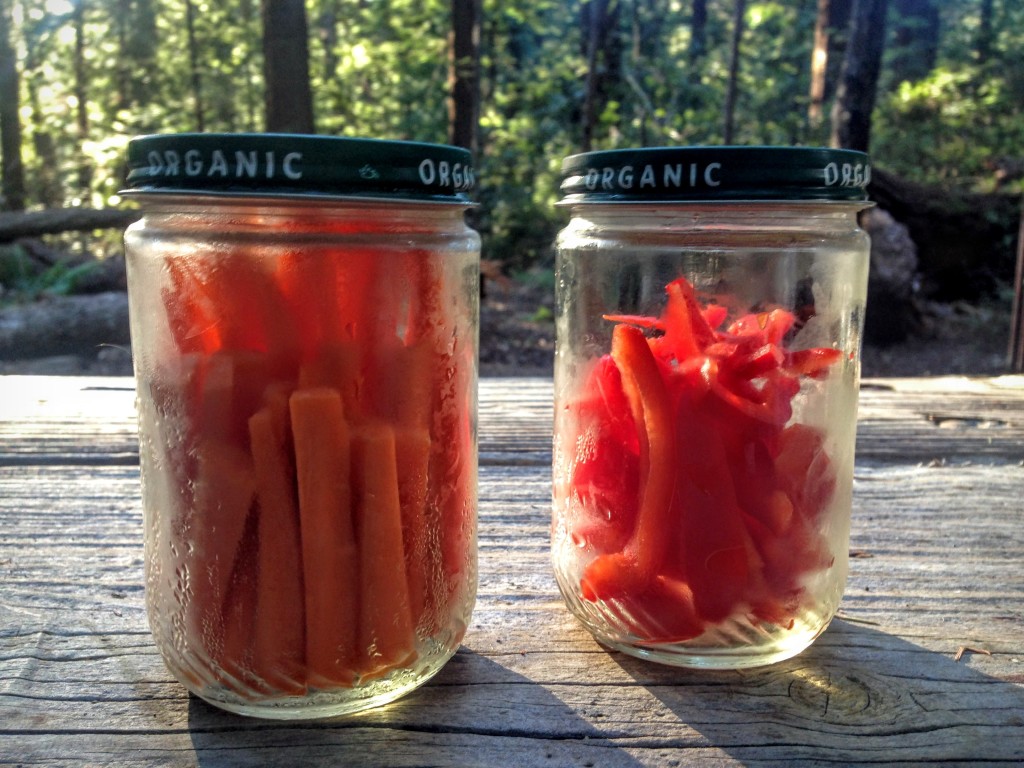 Food
Zero waste carrots in a jar
Zero waste bell pepper in a jar
Tortillas
Cheese
Lime
Refried beans in a jar (heated in the Jetboil)
Granola
Soy milk
S'mores ingredients
Lots of snacks (granola bars, rice chips, crackers, tortilla chips)
My bag
Book
Notebook and pen
2 pairs of socks
2 pairs of underwear (my mom always taught us to have a spare. Can't kick the habit)
Trail running shoes
Fleece sweats
T-shirt to sleep in
Down jacket (doubled as a blanket at night)
Sports bra
Sweat-wicking shirt
Cropped leggings (too cold to wear them)
Sunscreen
Forgot the toothpaste
But had the toothbrush and floss
Travel aloe vera
Travel jojoba oil
Hairbrush
Water bottle, which I spilled in the tent yet again.
Wore in: yoga pants, 3/4 sleeve t-shirt, slip on shoes, and a sweatshirt
We got so lucky and had beautiful weather during the day, but since it's so close to the ocean in Pescadero, it got cold at night. I ended up sleeping in my fleece sweats, t-shirt, sweatshirt, and socks all night. I also used the blanket and covered my feet with my down jacket. Not once was I too warm.
We had a great time and although I spent all week confused on what day it was, I really enjoyed the Sunday/Monday trip.