It's "the most important meal of the day," and also the one many college students (and Americans) skip. When you are running late or rushing off to the next thing, it's easy to cut out breakfast.
Because I value sleep just as much as starting out with a good meal, I like to eat things I can bring with me to work or my first class. I bring this protein-packed oatmeal in a commuter mug and eat it with a spoon when I'm on the go (the commuter mug keeps it steaming hot, even when I can't dig in right away. It also contains the mess – just close the spill proof lid and toss it in your bag for the rest of the day.)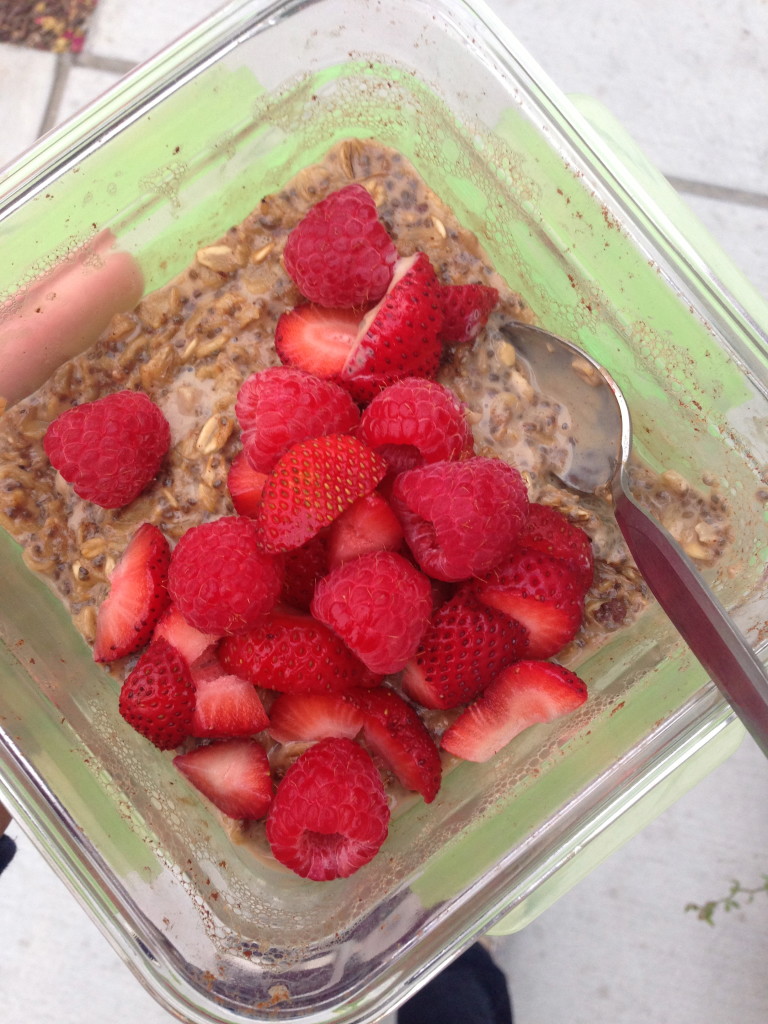 Protein-Packed Oatmeal
1/3 cup thick cut rolled oats
2/3 cup soy milk or water (I use soy for flavor and protein)
1 tablespoon chia seeds
Dried or fresh fruit
Cinnamon to taste (I just shake it in until I like the flavor)
Nutmeg to taste (same as above)
Sugar, agave, honey, jam, or another sweetener to taste (or no sugar)
Follow directions from oat packaging for cooking.
Total protein: 15 grams