Traveling to Iceland is an unforgettable experience, but you want the land to forget you were there. It's difficult to leave no trace when traveling in a country where everything is shipped in and most goods are heavily packaged. Add to that a unprecedented influx of travelers and you have a recipe for serious environmental damage.
There is a lot of discussion right now about the growing popularity of traveling to Iceland and whether or not it's ethical to visit. Visitors have a lot of responsibility to leave the island as pristine as possible while supporting a sustainable travel business for the locals.
There are plenty of ways to make your stay more ethical and sustainable.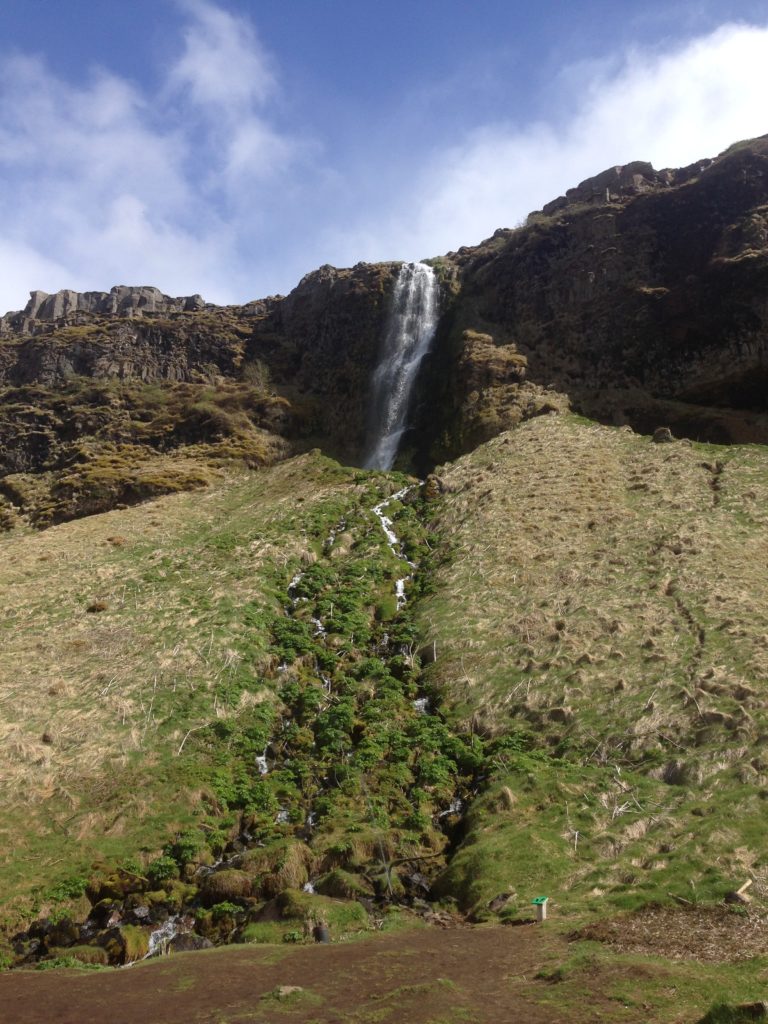 How to Travel Sustainably and Ethically in Iceland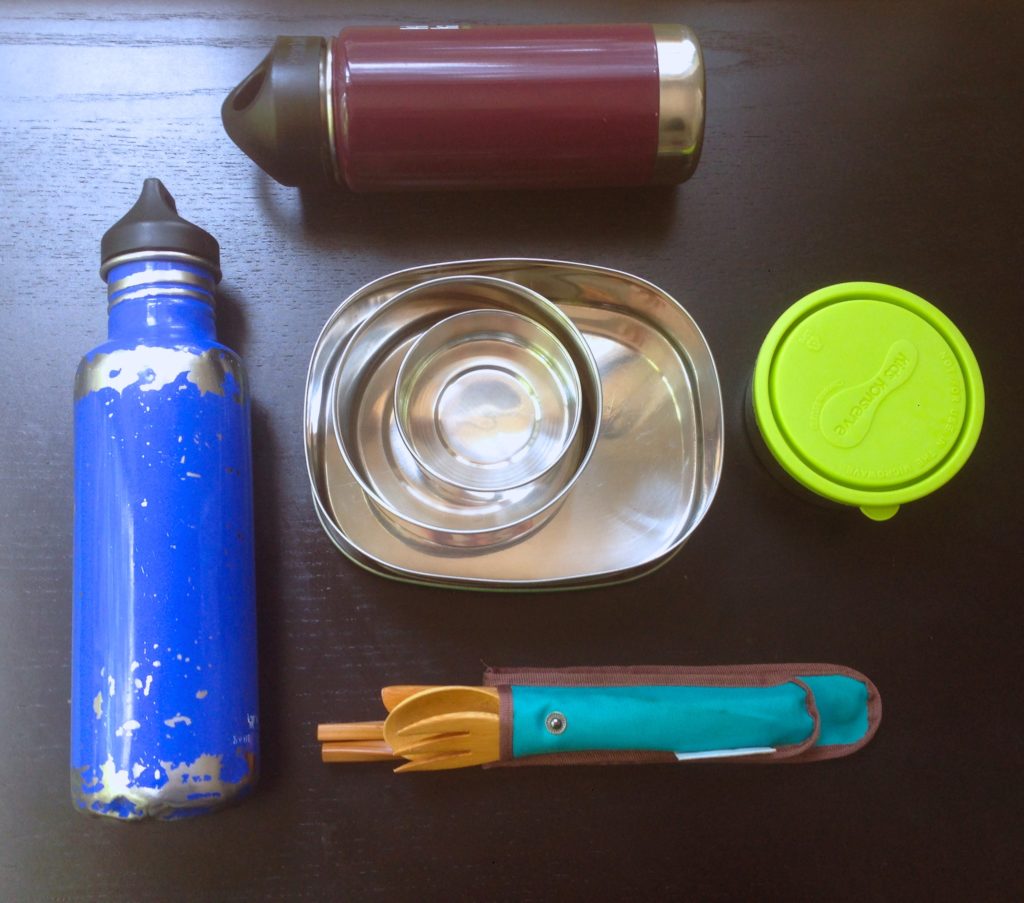 1. Pack Reusables
Bamboo cutlery set
Cloth napkin
Foldable grocery/tote bag
Metal water bottle
Insulated metal water bottle
3 metal food containers
These items made it easy for me to pick up food from a restaurant to eat on the go or take home leftovers without creating waste. I also filled my containers with food for my flights and skipped the expensive airplane/airport food. At one point we filled one of our stainless steel containers with handmade gelato!
You definitely don't have to be shy about using your own containers here. People in Iceland were honestly thrilled to see our reusable containers and they would go out of their way to fill them (usually with more food than we would have had in one of their own containers). When we got gelato from Joylato in Reykjavik the kind woman who made our treats asked to take a picture of us holding our container just because it 'made her heart happy.'
2. Pack Food for Your Flight
The trash created by food in the airports or on the airplane is staggering. Airline passengers created 5.7 million tons of waste in 2016 alone. That's the same as throwing away 300 empty container ships each year. All trash created on international flights is promptly incinerated when you land which means that all of the chemicals in the plastic and other materials are released into the air. The rest from the airports or when you land is also a huge problem.
On both of our flights I was able to avoid throwing anything away by packing snacks/meals in reusable containers, bringing (almost) enough water for a long-haul flight, and not bringing anything with me that would need to be thrown away (wrappers, receipts, etc.).
3. Refuse Plastic Water Bottles
Every flight tried to get us to take a small plastic water bottle on the way in. We simply said 'no thank you' and drank out of our bottles that we filled in the airport. We used our bottles throughout our entire trip exclusively. The tap water in Iceland is the best I've ever tasted.
4. Choose Sustainable Housing
Not everywhere you stay is going to be perfectly zero waste or sustainable, but picking places that highlight what they are doing or put effort into reducing the impact of your stay is doable. Our first hostel, Vík Hostel, had composting, chickens that ate scraps and provided food for breakfast, signs about saving water, recycling, and cleaned only with safe, non-toxic cleaners.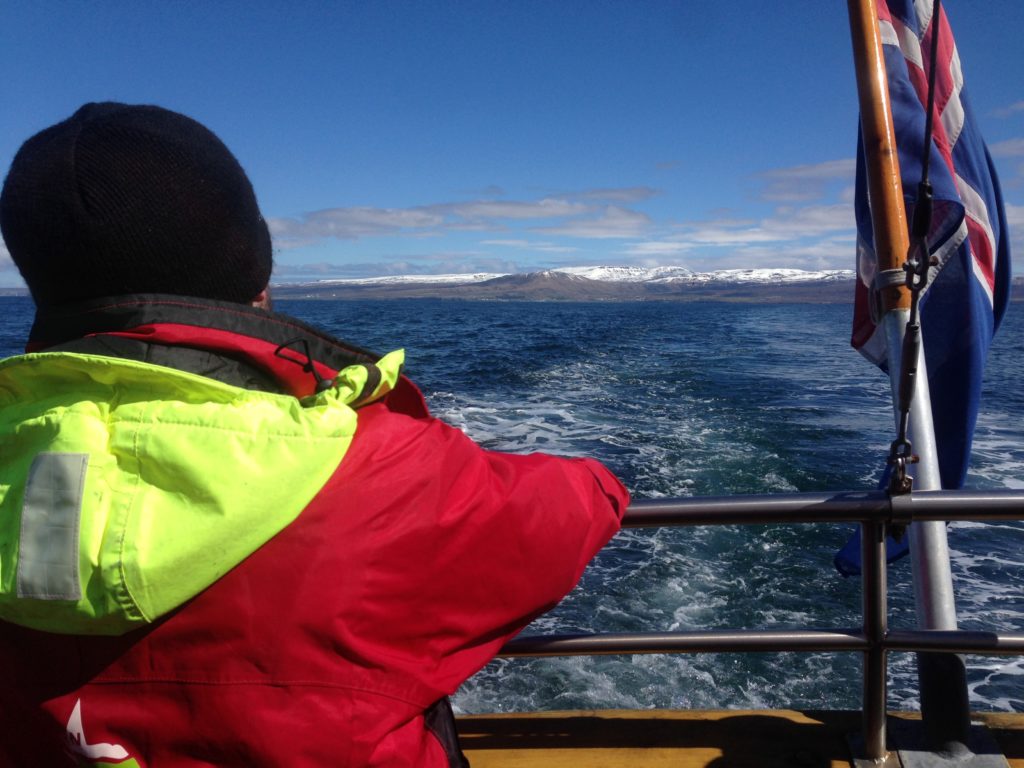 5. Support Local-Owned Business
Travel has been a major boost for Iceland's economy. Help keep your money in Iceland by seeking out lodging, restaurants, tours, and stores that are locally owned. Most websites of smaller locations will tell you about the owners, and you can always ask. You'll likely have a better experience too by choosing someone who really knows the area and genuinely cares about your stay.
6. Choose Unpackaged When You Can
Most food is shipped in from other countries. It's a cold island mostly composed of volcanic rock – you can't grow a whole lot here. We did our best to eat local foods when we could, but it certainly wasn't easy or widespread.
Grocery stores are mostly shelves upon shelves of packaged foods. Even the 'fresh' fruits and vegetables come in plastic packaging. Do your best to find unpackaged foods when you can, and opt for recyclable glass containers when they're available. There are bakeries in Reykjavik where you can get fresh bread and pastries, but overall bulk foods are hard to find.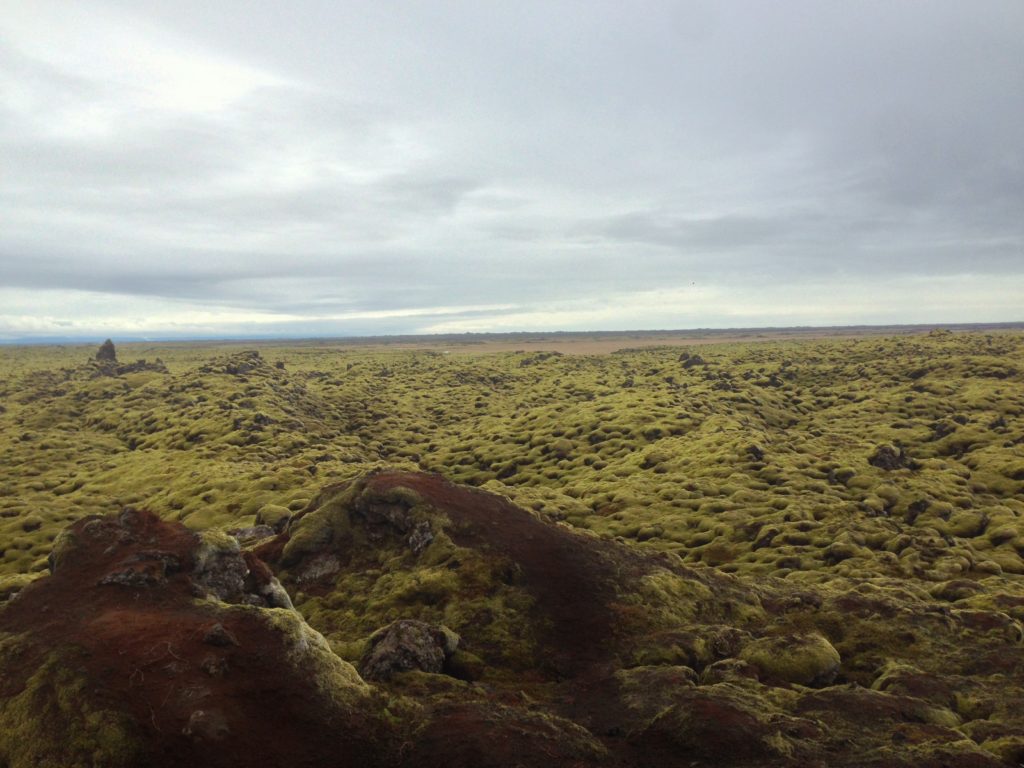 7. Request No Receipt
We mostly paid with cash (except our whale watching tour and our lodging). For the most part you have to sign a receipt when you pay with a card. When we used cash most places didn't print a receipt if we didn't want one.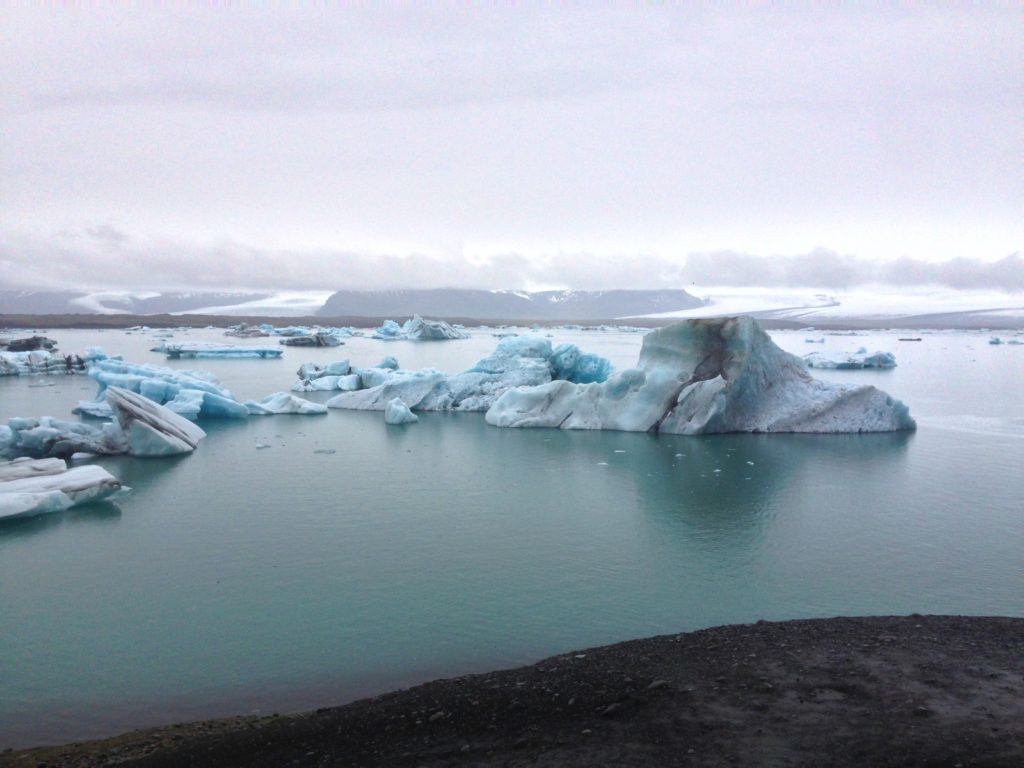 8. Save Water
Many parts of the island use geothermal energy to heat the water which saves a lot of electricity/natural gas. Even though water is abundant and quite likely less energy-intensive than your water at home, do your best to conserve water. The water you are letting run down the drain came from a pristine glacier or snow melt. It may have taken hundreds of years to melt off and end up in the pipes. Be a good steward and use as little as you can.
9. Bring Your Own Toiletries
I'm not sure if anywhere we stayed provided small toiletries or not. Regardless, we brought our own from home to save on plastic bottles. My boyfriend brought his favorite shampoo bar and I packed all of my stuff as is. My shampoo and conditioner were the only things I had to put into something smaller.
10. Rent the Smallest, Most Efficient Car You Can
Since we were traveling in the late spring we chose a small compact car that got pretty good gas mileage. This is a bit more challenging in the winter, but there are still plenty of 4-wheel drive options that aren't massive gas-guzzlers. The efficiency of your car is especially important if you plan on doing a great deal of driving like we did.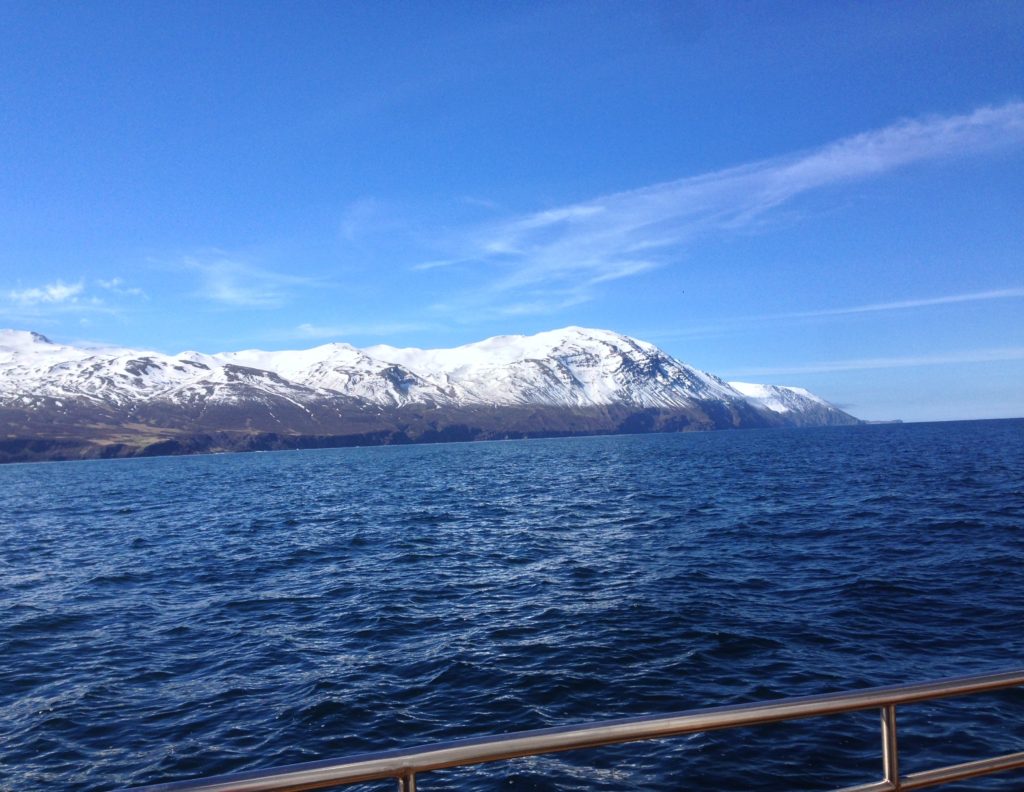 11. Book Sustainable Tours
Book tours that are sustainable or upfront about how they are working to protect the environment. Not only do you reduce your impact, but you also support a green, sustainable economy. Help the locals protect their environment and still get the full sight-seeing or exploring experience by choosing sustainable tours.
Our whale watching tour was the only tour we booked. We originally booked North Sailing's carbon neutral whale watching tour (sailboat), but it was unfortunately out of commission the day of our tour and we ended up on their diesel ship.
12. Skip Paper Towels
Most public restrooms had hand dryers instead of paper towels. When both were available I chose the dryer to save on the paper and the energy required to ship them all the way to Iceland. [Iceland also has one of the best renewable energy programs in the world.] In hostels/guesthouses I used the provided towels or my own. You can easily slip a small towel or a handkerchief into your pocket for a reusable drying option while you are out as well.
13. Eat Local Foods
Iceland is known around the world for its success with sustainable fishing. This site breaks down which fish are sustainably fished so you can order without worry. Many restaurants also serve locally raised lamb.
14. But Not All of Them
While local, whale and puffin are mostly eaten by tourists. Both species are struggling, and they are especially challenged by the environmental and physical changes of having such a large influx of tourists. Do not eat whale or puffin.
15. Stay On The Trails
Stay on marked trails at all times. While it seems like a great idea to wander for that epic photo, your steps can dislodge moss and other vegetation that have spent years just trying to root. Iceland, despite it's wild nature and robust land, is in fact a fragile environment. Treat it as such. Also, don't tag lesser-known areas on your social media posts. It seems cruel to not share the exact details of your impressive find, but many places are not advertised or widely-shared for a reason. Help limit the amount of people who are going into fragile areas.
More Resources:
Want to travel zero waste? This guide from Zero Waste Guy for Iceland is great!
More general zero waste travel tips (and gorgeous pictures).
More about our trip:
You can see everything I packed and check out everywhere we went on our trip around the Ring Road.