One of the hardest things to give up after surgery was lifting. And even then I didn't really give it up. I was back in the gym, struggling under heavy weights, while I was still in a cast. I just couldn't stay away for that long. Lifting keeps me sane, strong, and happy.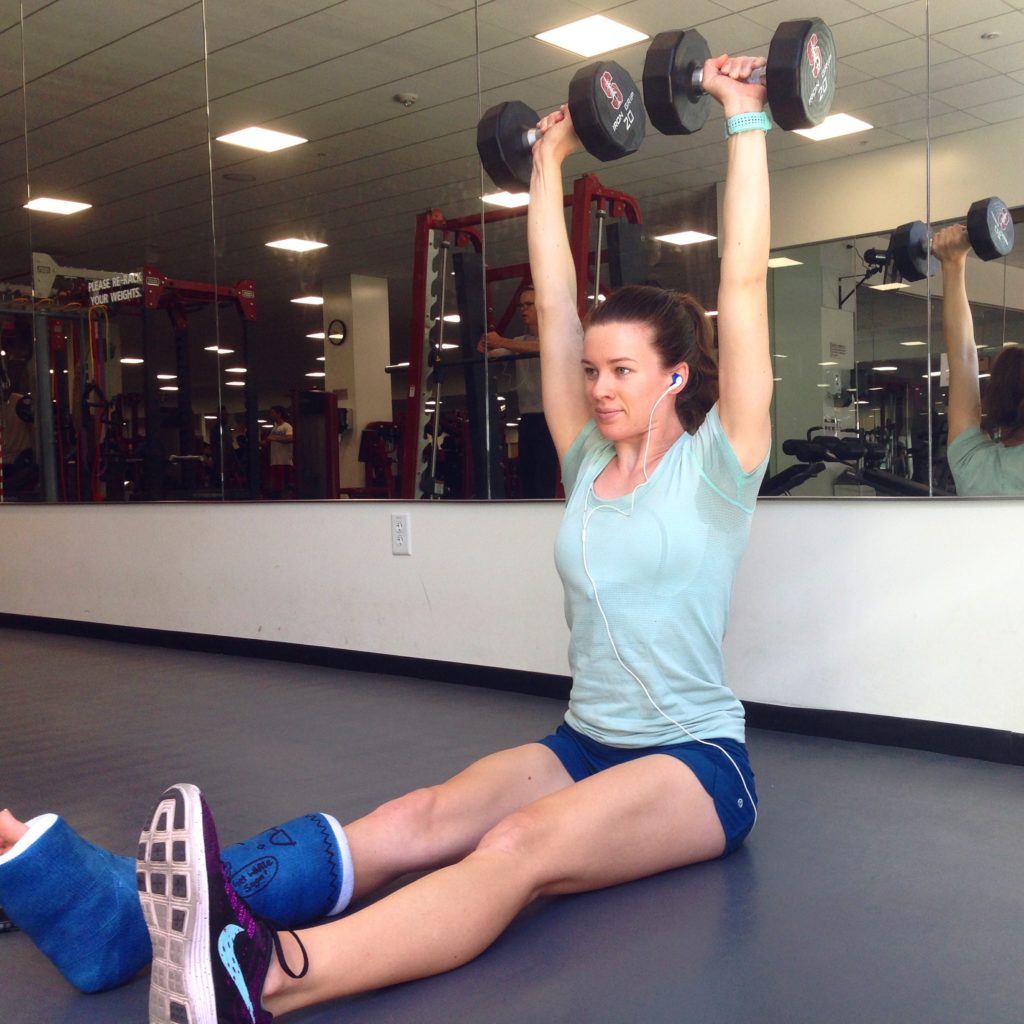 But it wasn't always this way.
"In college, I avoided the "bro zone" of the gym like it was a frat house after a rager. I was intimidated by the grunting, the weird machines, and the almost entirely male population outside of the cardio section and free weights. I didn't want anything to do with their protein shakes and bro tanks. Instead, I used the cardio machines and would do the same one or two exercises with 8-pound weights every time I went to the gym.

But I really wanted to lift.

A taste of CrossFit was all it took to get me addicted to lifting heavy. After a couple of months, I was lifting more weight than I thought possible. Five years later, I regularly squat more than I weigh, and 25-pound dumbbells are my go-to. Today, I feel at home under the bar.

While there are great weight loss and calorie-blasting benefits of lifting heavy, it's not why I do it. Weightlifting makes me care more about the weight on the bar than on my body. I work hard at the gym to push my body and mind. It's about what my body is capable of, not what it looks like."
*This article was originally published on Healthline as 7 Reasons Why I Lift Heavy (And You Should Too). It's one of the ones I've enjoyed writing the most recently, and I thought it fit in well here too.