How I spend my morning can make or break my entire day. It has taken me almost a year of working at home to hone in on what works for me, and what completely derails the rest of my day.
One of the most important things, I think, is how personal a morning routine is. Over the past few months I have tried different iterations of routines that people swear by: exercise first thing, clean out email, no email, reading, journaling, start working immediately after breakfast, and on and on.
Many of the things that are conventionally accepted or that highly productive people swear by were complete failures for me. Exercising in the morning, or even before 11 a.m., led to a minimum of three hours were I felt like nothing got done. Email quickly leads to me reading newsletters and then the entire internet.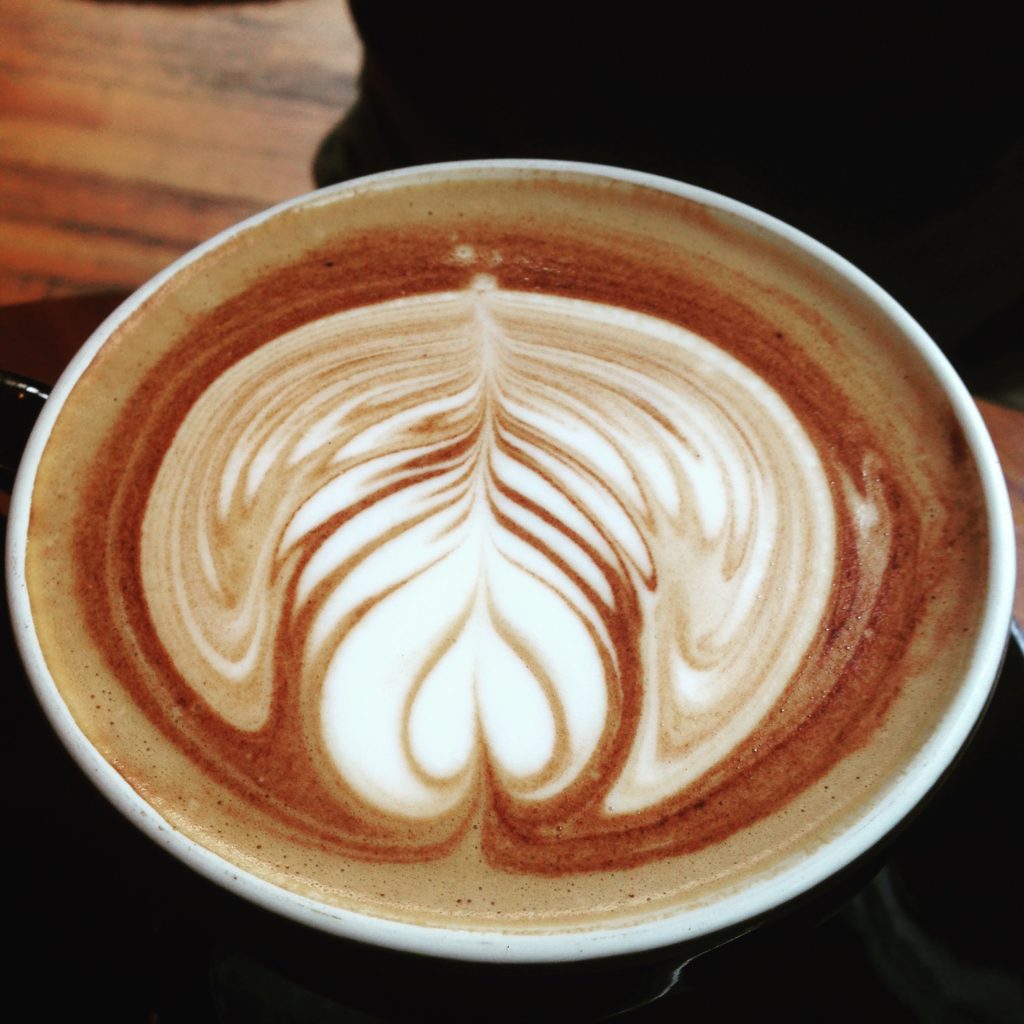 Trial and Epic Failure
Working from home was a shock to my system. So much of my routine was built around getting to the office and settling in. When I no longer commuted and had the routines of the people around me to feed off of, I felt unmoored.
For the first month or so I completely threw out the idea of a morning routine. I was so excited to start over and do whatever I wanted. It felt like summer vacation after a grueling nine months of college. I slept in when I felt like it. I did whatever I wanted first thing in the morning. I went completely rogue.
I thought it would be glorious, but I ended up hating it.
I am a person who thrives on routine, especially a morning routine.
The right morning routine sets me up for a good day. It helps to make me feel grounded and present. My morning sets the tone for how I will approach my work and how I feel about the rest of my day. If my morning doesn't feel productive, I often feel like the whole day is wasted. It doesn't matter if the afternoon was actually wildly successful.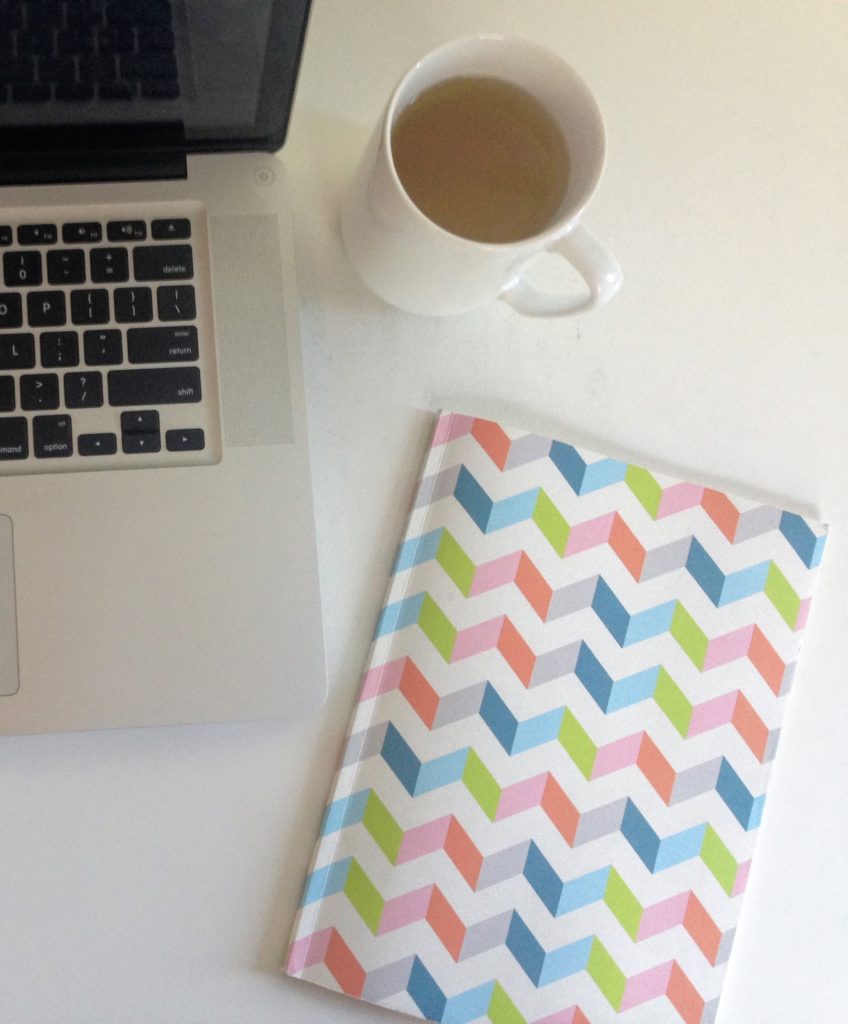 My Morning Routine
These are my general guidelines. Some of them are more strict than others, but in general they are meant to help me transition from a foggy, sleepy brain to a productive, creative mindset.
1. Wake Up
I wake up between 7 and 8 a.m. during the week. Most often it's 7:30 am.
2. 9 Minutes to chat and check the weather
I got into a really bad habit of lying in bed for 15-20 minutes after the alarm went off. Instagram and blog posts would capture my attention, and I would laze about in a semi-conscious daze. The longer I was in bed the less motivation I would have to get up and get moving.
What I read could also completely alter the rest of my day. Some posts or stories could inspire me, or they could leave me upset and off-kilter. In the aftermath of the election I realized that reading the news from bed left me feeling unsettled. A single headline could change my mood for the rest of the day. All it took was me swearing off news for a week or two for it to really settle in.
Now I give myself the time of a snooze to talk with my boyfriend and accept the fact that I have to get out of the warm bed. Once the alarm goes off again, I need to be out of bed getting dressed (or you know, putting on the sweats I will spend the whole day in).
Important: The snooze is not for sleeping! I spend the rest of the day exhausted if I drift back off to sleep after the alarm goes off.
3. Breakfast
Always! I often wake up hungry in the middle of the night or early in the morning. Breakfast is essential and nonnegotiable.
4. Tea and 30 minutes of reading
For the past two years (at least) I have started every work day with a cup of tea and the internet. I loved to catch up on the news and my favorite blogs. But it often left me with dozens of tabs open that I felt compelled to finish before starting work. What I didn't get to would distract me throughout the day. Minimized windows would sing their siren songs as soon as I sat down to work on an important task.
Not anymore.
At the beginning of January I realized that this reading was the biggest detractor from my day. It left me with a busy brain full of facts and random thoughts that made it impossible for me to hear myself through. I couldn't focus afterwards.
I hated starting the morning feeling overwhelmed with information. 
Instead I have been experimenting with reading a physical book for up to 30 minutes. This gives me a chance to let my brain get used to thinking again while still leaving me relaxed and ready to work when I'm done.
I don't know if this will stay, or if the time will change, but so far I'm really enjoying it. Fifteen to 30 minutes of reading in the morning has completely changed my mindset. I still feel like I get to relax and indulge a bit first thing in the morning without overstimulating or draining myself.
5. Five Minutes of Journaling
So far this bit is more conceptual… as in I haven't really done it. But doesn't it sound great? Usually I get started on a blog post or skip this little bit in favor of jumping in on first big work task for the day. I'm keeping it here because it's still a goal for me.
6. Work Through Until Lunch
It's so tempting to jump on the internet and start voraciously reading all of the blogs and news sites that I put off in the morning as soon as I'm done with the first thing on my to-do list or during my first Pomodoro break (you can read more about how I use this productivity technique/tracker here).
But that quickly spirals out of control and before I know it it's time for lunch and I've only done 30 minutes of actual work.
It took me months to realize that the morning is my best writing/working time. I get the most done during this time when I stay disciplined and give myself room to actually do the work. And if I get stuff done and feel productive, the rest of the day feels productive and successful. The mornings that I succumb to procrastination and time wasting end in frustrated evenings and late nights to catch up.
1 Productive morning = 1 Productive day. 
Every day so far has been a fight to stay focused and not slip back into bad habits, but so far I haven't slipped up.
Why Stick to a Morning Routine
I've known for months (if not the whole year) that my mornings were not going the way I wanted. But I finally decided I was ready for change when I realized:
When I waste the morning I struggle to regain momentum all day. I run out of time to get things done. My work bleeds into the evening. It pushes dinner later and later and causes us to go to bed late. Then I wake up tired, lay in bed too long reading, and put off work. It's a vicious, stressful, disappointing cycle.
And I am breaking that cycle. One morning at a time.