Every day of November I will sit down and write by hand for 15 minutes.
Sure it seems a little silly to sit down and write for a short period of time while people around the world are pounding out books for National Novel Writing Month. But 15 minutes is a whole lot more minutes than I'm doing now. And I don't have a burning book idea.
In the words of Amy Poehler, "Good for them. Not for me."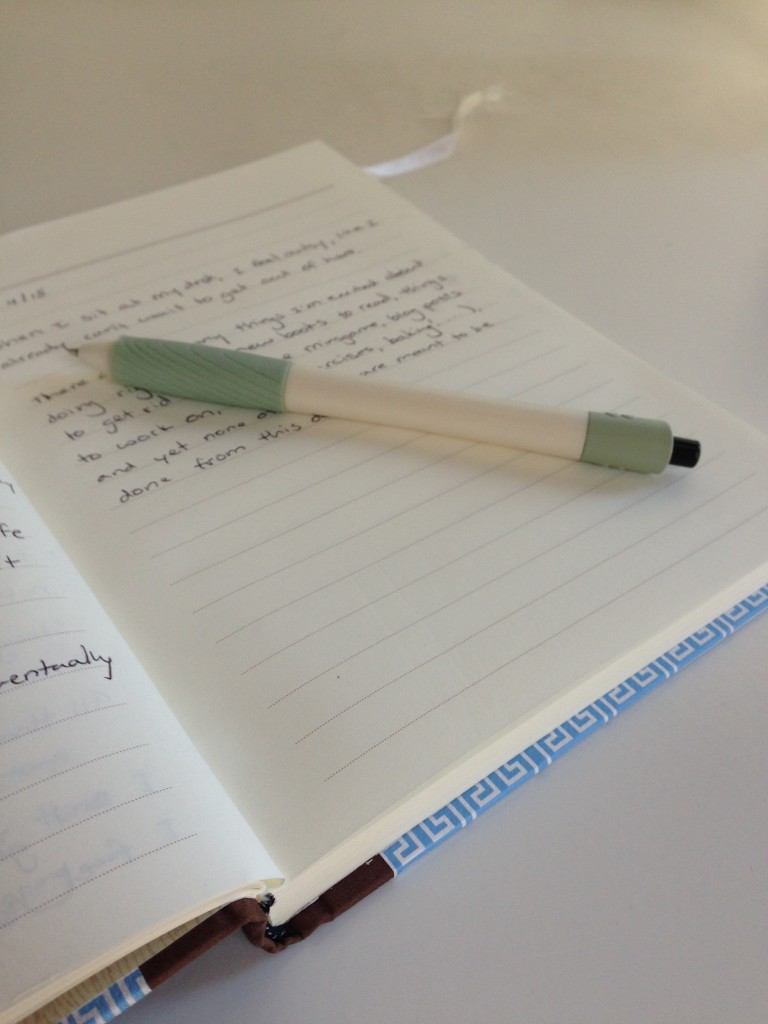 November Writing Challenge – 15 Minutes Every Day
Last year I was fully behind 30 for 30 – writing 30 minutes every day for the month of November. But I very quickly realized that 30 minutes is a lot of time to set aside each day. It's also a lot of time to sit and stare at a piece of paper when you can't think of anything to say.
Instead of torturing myself and making my daily writing something I dread, I decided to cut the time and make it a minimum of 15 minutes. I can go longer if I'd like, but each day I will sit down and put pen to paper for at least 15 minutes.
Why a Daily Writing Challenge?
I make my living writing, which means that I already write most days. But much like a graphic designer or an illustrator, most of my time is spent creating for someone else. This writing challenge is a reminder to write things that are just for me. Not things to share or pitch.
The daily writing challenge will help me start a habit that will hopefully carry me well past November. It will help me to remember to reach for my journal and really sort through some of my thoughts. Since last year's November writing challenge, I have completely lost the habit of keeping a gratitude journal, or really writing in my journal at all.
Why Journaling?
Every once in a while I may break my own rules and write for this space, but my intention for this challenge is to build a habit of journaling. I want to cut out space in my writing that is just for me.
Want to join me?
It's only the second day of November, you can still write for 29 days!