It all started with following a couple people on Instagram. Then I found the #vanlife hashtag and it was all over. I was obsessed.
For months I played with the idea of interviewing people about what it's really like to live and travel in a van for weeks or months at a time. Is it really as great as it seems? Does it look anything like it does on Instagram? I had so many questions.
While holed up in bed with a casted ankle, I finally got to speak to incredible women who have traveled in ways I have only dreamed about. Their solo trips around the U.S. and New Zealand were incredible. And if anything, it only made me more obsessed. Their stories were refreshing and honest and left me just as captivated as before.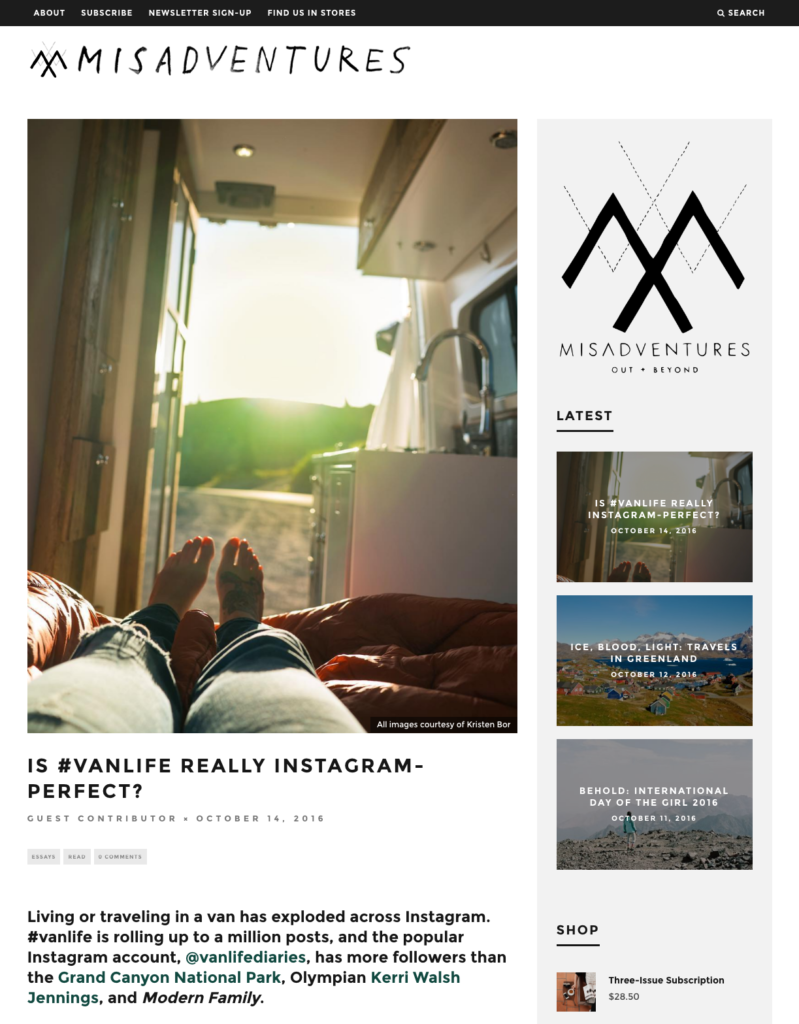 This story begged to be written for months, and I just couldn't help myself from sharing it. The story is now live on Misadventures!