For a girl who loves the ocean, I sure do feel at home in the mountains too.
My family and I spent seven glorious days in Wyoming just a mile outside of Teton National Park. After having a blast in Whistler last summer, we couldn't resist Teton Village's hiking, biking, and more. This trip was my last hurrah before surgery. My doctor gave me the green light to hike and bike to the best of my ability before I left, and I definitely pushed those limits.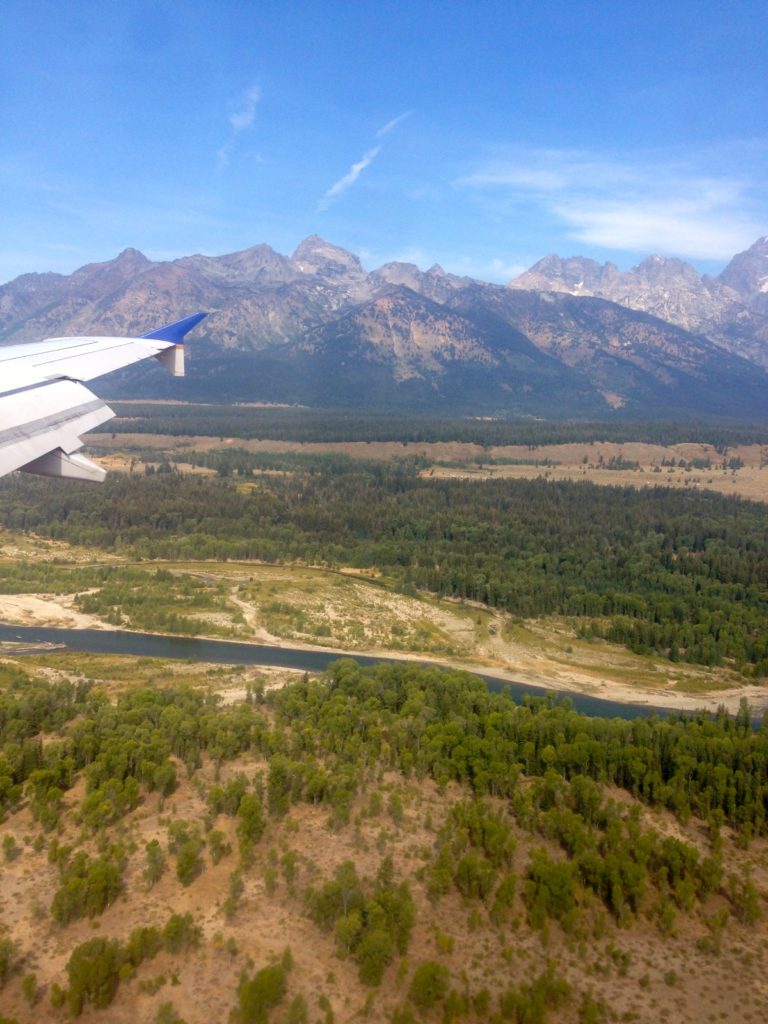 Hiking in Teton Village
I went all out on vacation. Some people drink or eat like it's their last chance while on vacation – I hiked my heart out until my ankle couldn't take it anymore. That said, it held up so much better than expected. All taped up I was able to hike four miles with 2,677 feet of elevation gain. Not too bad for an old, hobbled lady.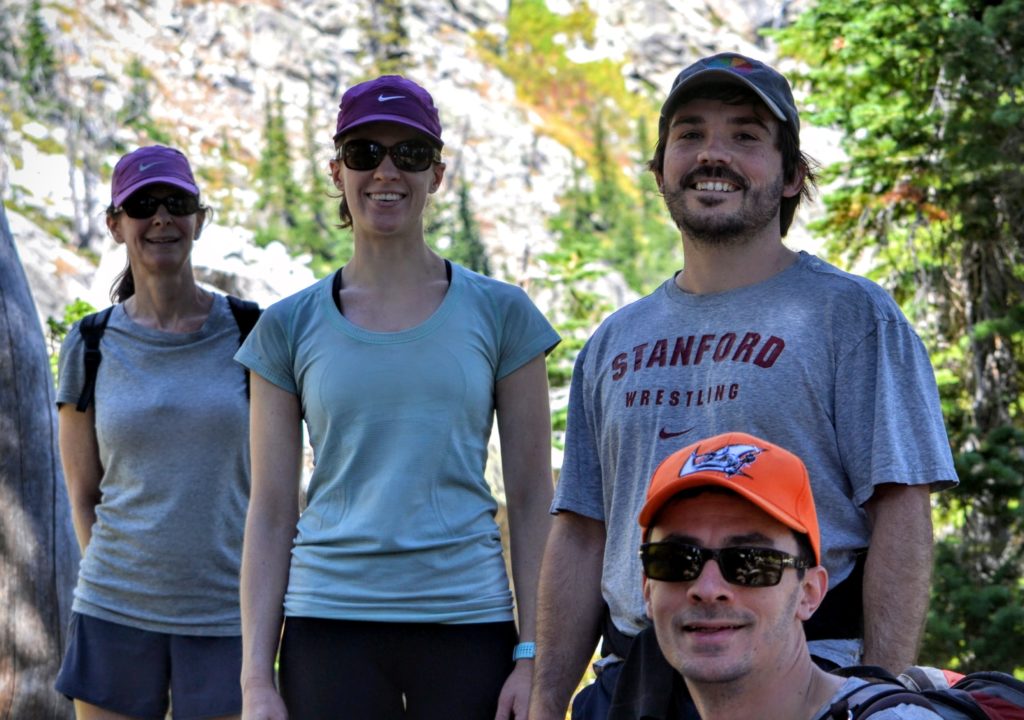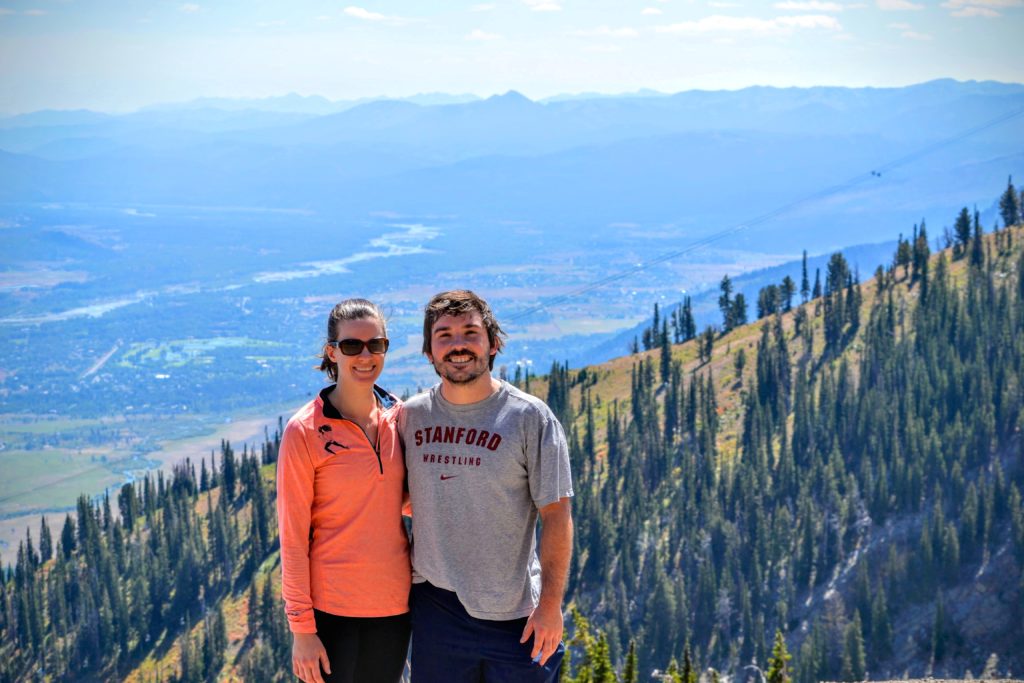 On our first hike we made our way up to the gondola stop and took it all the way down. Man were we happy to sit down, but the fast ride was a bit depressing given how long it took us to get up there.
We had originally intended to hike to the summit, but lunch and hunger got in the way. Instead, we took the tram up to the very top a few days later and hiked back down to where we stopped earlier in the week. The hike down was beautiful, but a bit much for my mom who hates heights and the feeling of walking along a drop off/mountain side. We did all get some good laughs at her attempt to use her hands as blinders to avoid looking down. (Don't worry, karma paid me back with some wicked ankle pain. Downhill on loose rocks is bad news for me.)
Also, shout out to the bear between towers three and four who had been making appearances (and apparently sniffing the faces of friendly staff members). Super thankful you decided not to come play with us.
Downhill Mountain Biking
My mom desperately wanted to downhill mountain bike. No joke. She was so stoked to try this out, and her excitement was contagious.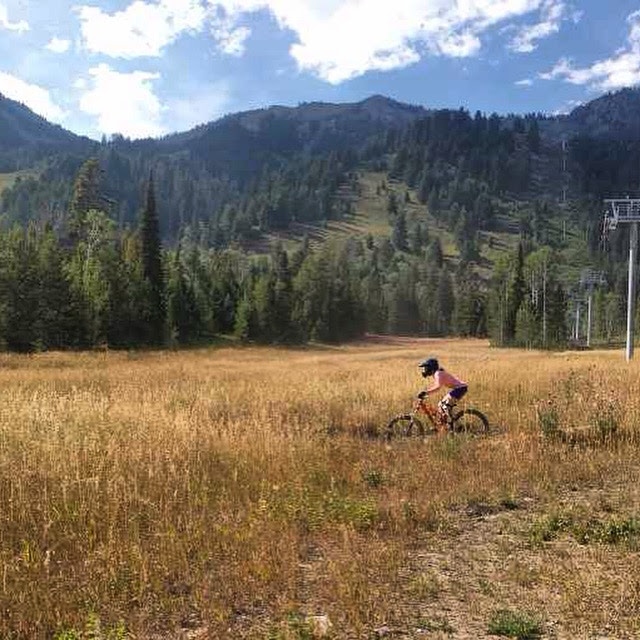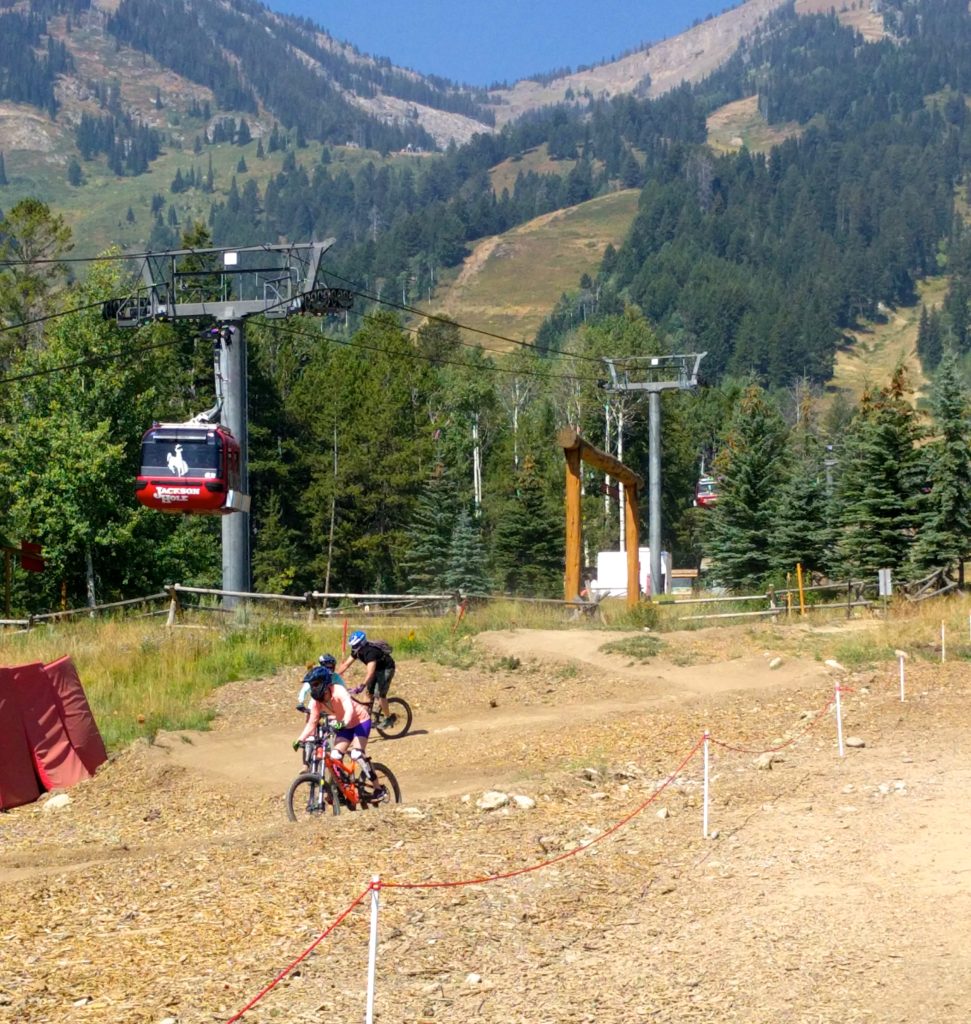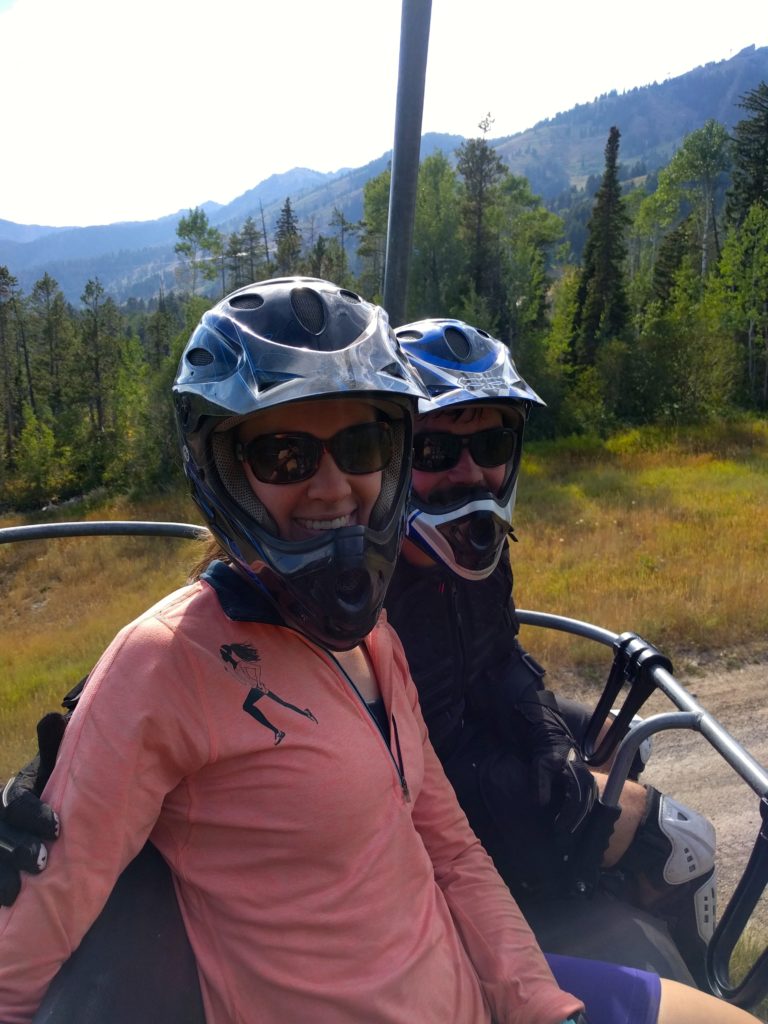 I think this was the highlight of the trip. We all suited up and hit the trails. I felt like a princess being toted up in the ski lift so I could ride back down. It felt like cheating to downhill mountain bike without riding the way up too, but oh man was it fantastic. We got in around 12 runs.
I'm proud to announce that no one got hurt. Less proud to say that everyone knew when my mom and I were on the trails. We might have squealed around some of the turns, but we got braver and braver and by the end we were tearing up intermediate trails. (We also laughed so hard once that we had to stop riding until our tears cleared up. I might have started it by narrowly avoiding a wipeout…)
We returned dirty, exhausted, and giddy. Wicked fun.
Teton National Park
My heart broke a bit standing in front of these majestic mountains, broken. I wanted to hike around and explore them, but instead I was confined to the car and the mile or so I could walk from there. I'd love to come back one day and really backpack around these beauties.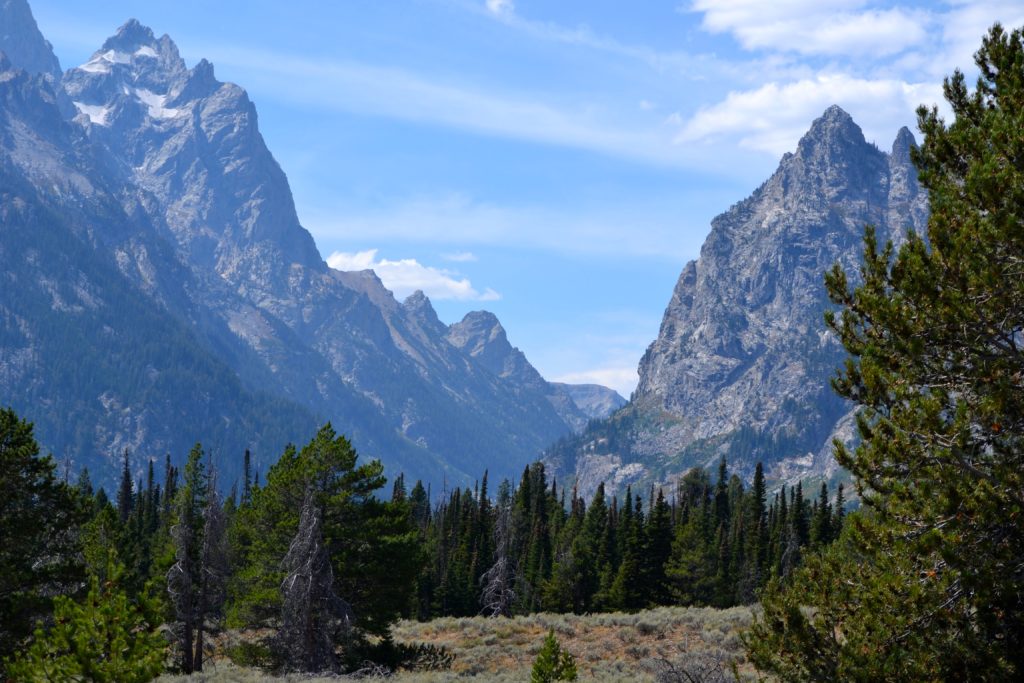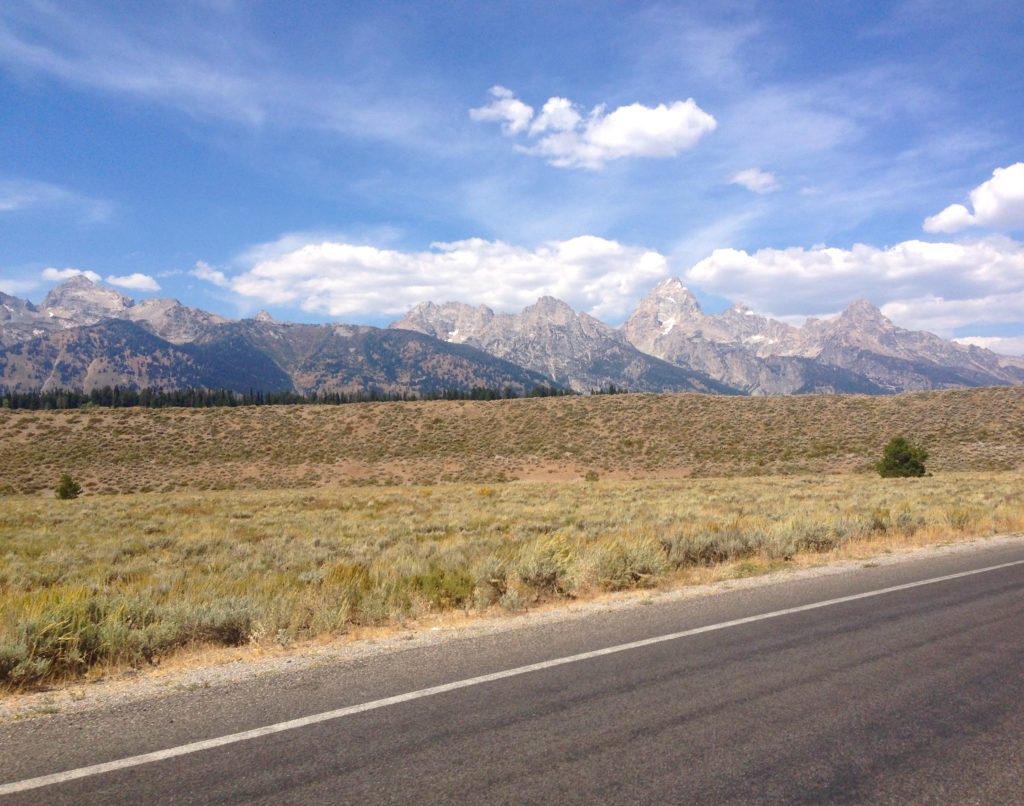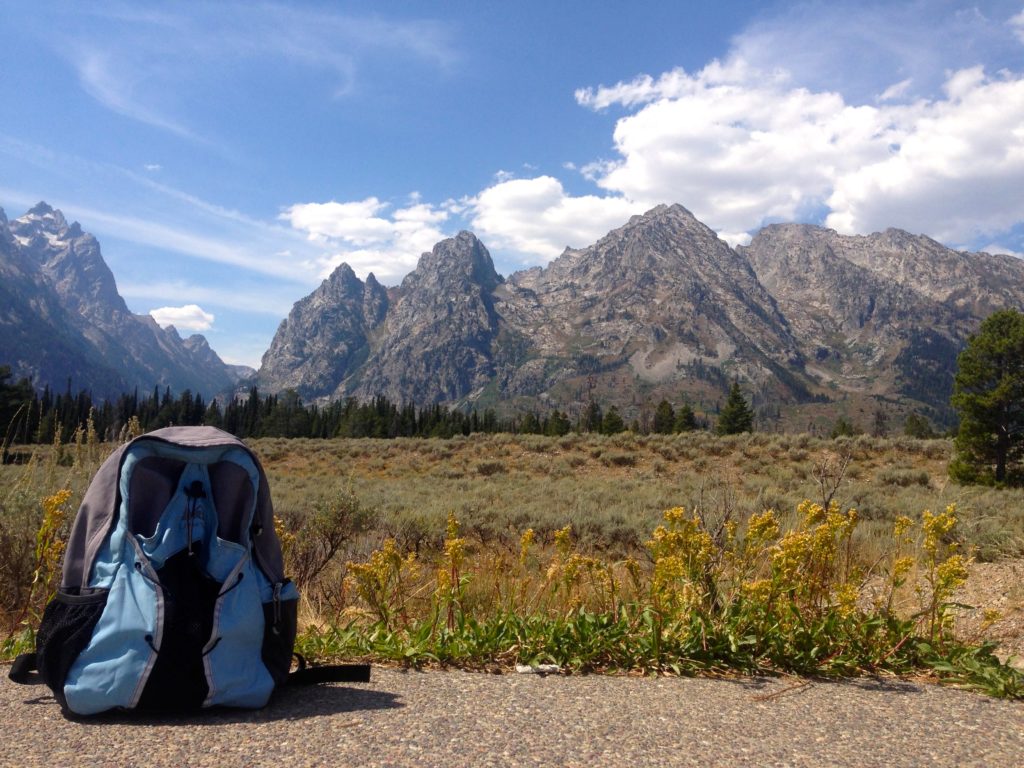 I've been joking for years about taking Little Teton (above) home. I've had the little guy since outdoor ed in 6th grade. From Warped Tour to hiking to kayaking, we've been places together. I hope he enjoyed his trip to his namesake.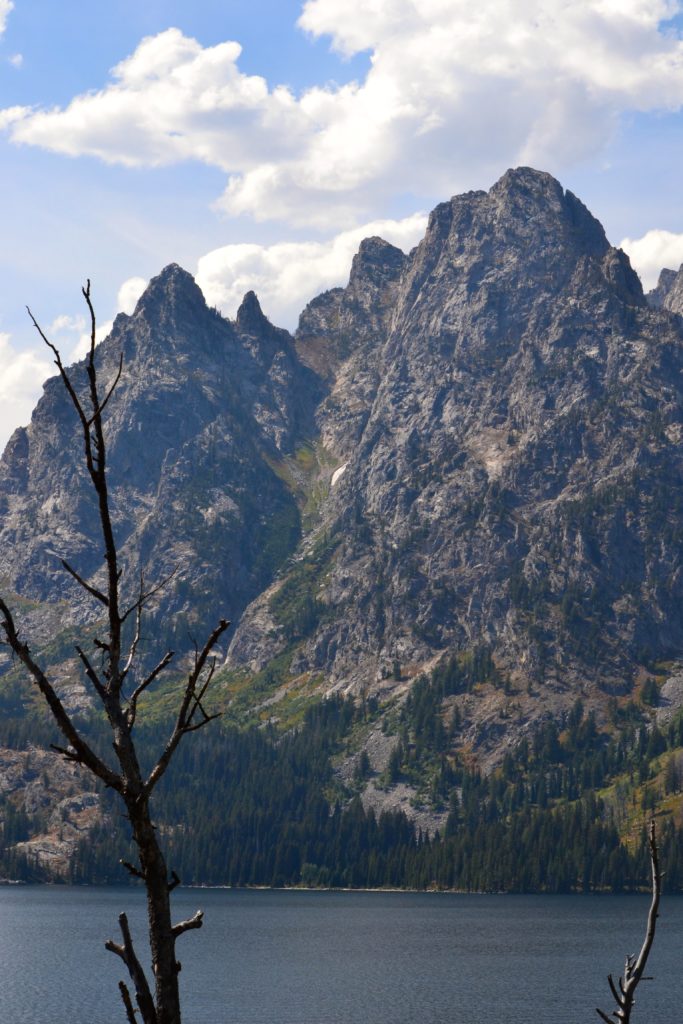 While we spent most of our time in Teton Village, we also got the chance to see Teton National Park and Yellowstone. I'm so glad we were able to see both parks, especially since this year was the National Parks' centennial and Yellowstone was the first national park. (Stay tuned for more on our day trip to Yellowstone.)
Pictures via my phone and my dad. You can check out more of his stuff at Dean Ferreira Fine Art or Pinterest.