It all started in the bathroom. After reading about parabens, I pulled every bottle off the shelf and took a hard look at the ingredient labels. I was shocked at the toxins hiding behind the unrecognizable words and the sheer length of the list. Once I replaced my personal care products with safe, Environmental Working Group approved alternatives I turned my diligent scrutiny to the rest of the house.
My sense of distrust grew rapidly. The more I read about the hidden toxins around the house, the more upset I was that I was being unknowingly exposed to these things. I had thought that these things were regulated, that everything in my home was tested for its safety and effectiveness.
I couldn't have been more wrong. From the chemicals stuffed in our mattresses to the leaching plastic liners in our canned food, everything is presumed safe until it is proven to be harmful to humans. Unfortunately, this testing takes years, if it's done at all, and even then it's difficult to get it removed. And by then we have been smearing it on our bodies and breathing it in daily for years.
Make It Easier
It gets exhausting being your own scientist, investigator, and researcher, but it doesn't have to be so hard. I made a list of all of the products that you can easily swap around your house to stay safe and live more sustainably. Check out the full article on Rodale's Organic Life.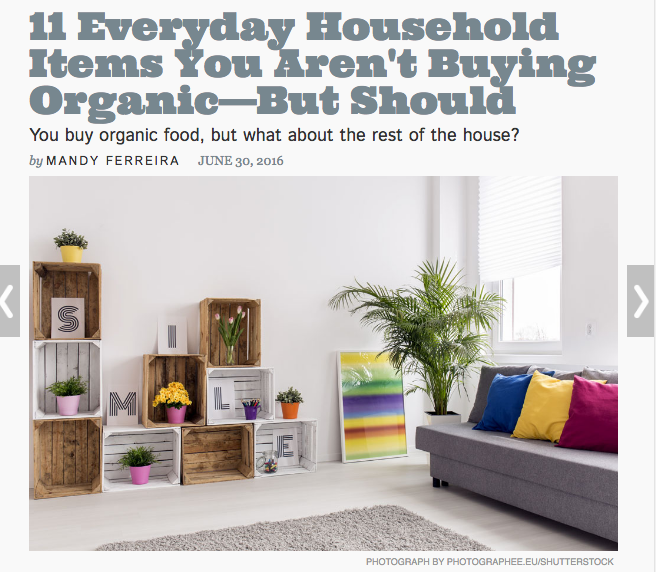 Related:
What you need to know about parabens.
Clean up your beauty routine. Top ingredients to avoid. Myths about cosmetic safety.
Are you bathing in toxins?
Is organic worth it? Some scary truths about pesticides.
What toxic substances are regulated? How do they developing affect kids? What's the link between pesticides and A.L.S.?