The more I work on my computer, the more time I spend cruising the internet. It's so easy to open 10 tabs in my five minute Pomodoro break. And then hoard them until my computer threatens to crash with every click of a mouse.
I'm working on cutting back on my over-abundant online reading. (A true media diet might need to be in order…) But in the meantime, I wanted to share with you some of the things I enjoyed this week. From new blogs I discovered (and binge read immediately), to podcast episodes, to things I've written in other place, there's a little bit of everything.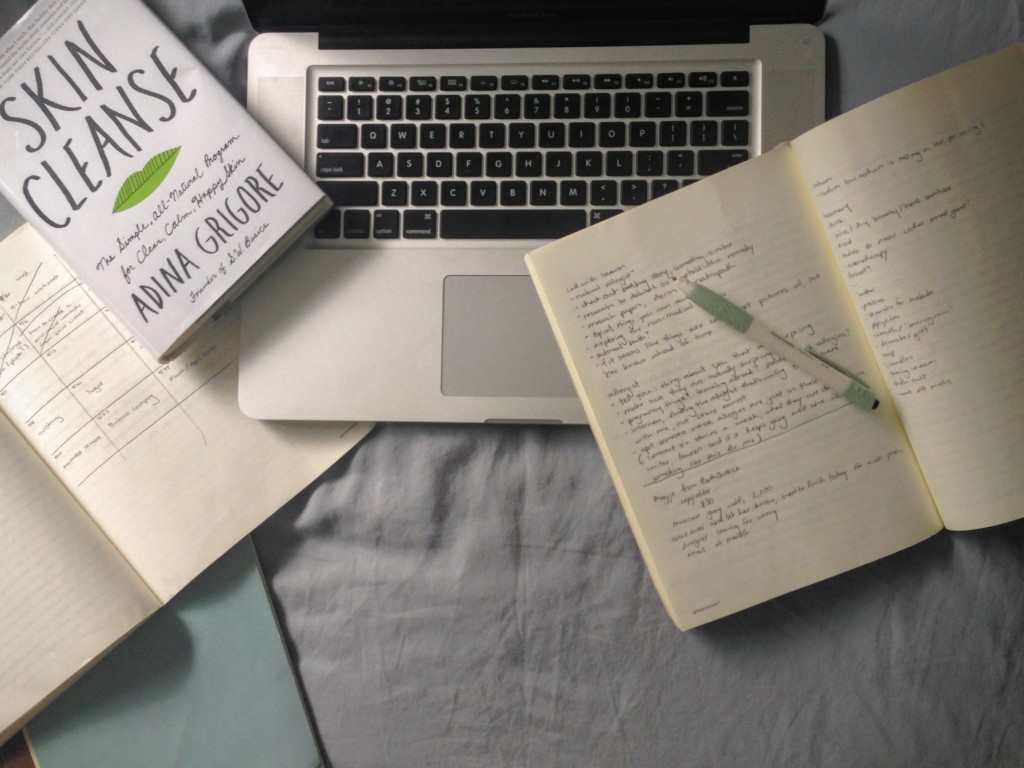 Digital Digest
Choosing to Skip the Upgrade and Care for the Gadget You've Got
YESSSSSSS! I'm writing this on a four-year old computer after reading this article on my four-year old phone. I cried when my last computer died. The Apple store guy just didn't get it. Love the one you're with.
Skin Cleanse
I can't get enough of this book. I'm only halfway through and I'm already eating better and paying more attention to how I feel. It also caused a massive cookbook binge from my local library. Must.Have.More.Vegetables.
Trash is for Tossers
This ignited a serious zero waste kick for me. I took jars to the store, guys. I bought nutritional yeast. I was that hippie. And I loved it! Fantastic blog.
Wonder Bars
I have been trying to desperately cut my sugar (and thus my inflammation), but I couldn't kick the sweet tooth cravings. My mom made these bars years ago from an InStyle magazine, and I went in a desperate search across the desert of the internet to find them. Dark chocolate with a little healthy crunch. Wonder bars indeed.
Tim Farriss and Caroline Paul Podcast
Oh man. I'm super obsessed with Caroline and her partner Wendy MacNaughton right now. Likely a larger part of a different post soon, but in the meantime, you should listen to Tim talk to the total badass. She was in the SF Fire Department for years. She took up luging. Now she's a gutsy writer.
Update: Forgot about the part where I said I would include links of some of my work from the week.
23 Organic Beauty Buys Under $15
I use hardly any beauty products myself, but I love to look at all of the things. I had a blast writing this one. Bonus! I discovered a great daily face sunscreen in the process (more coming soon).
8 Chic Sweatpants For Your Laziest Days
Written in sweats. Boom.