I have tried a lot of natural deodorants. Some with mild success, others with horrible, embarrassing failure. Only one that I never think about, never worry about.
I'm a sweaty girl. I work hard, which means my deodorant has to too. My deodorant has to hold up all day through the commute, running around at work, and a hard workout.
When I first started to switch to natural personal care products, I clung tightly to my antiperspirant. You want me to potentially have sweat marks, in high school? NO! I slowly transitioned from a traditional mass market drugstore brand to a slightly safer antiperspirant. A year or so later I started to test the waters with deodorants, and I eventually left the antiperspirant behind.
The Best Natural Deodorant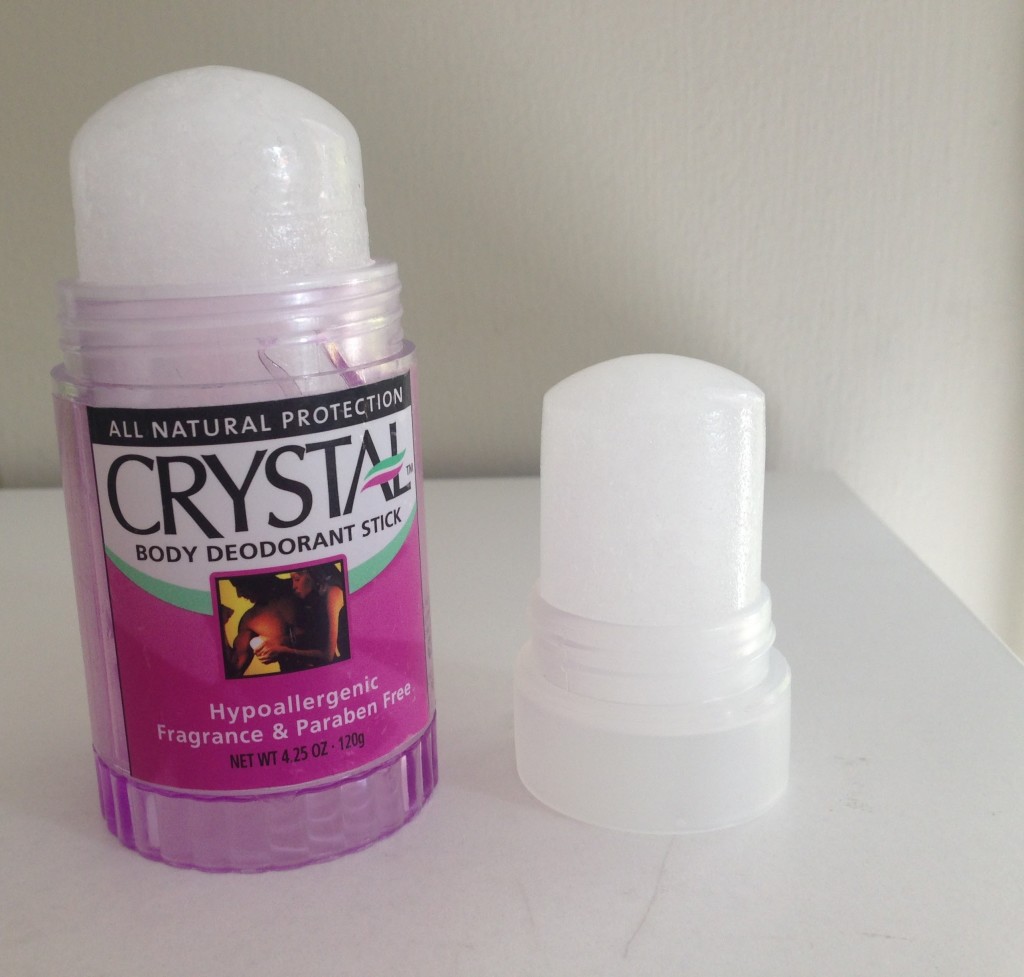 A couple years ago I started using the Crystal Body Deodorant Stick. It works so well I even used it on my feet for a year or so while I was lifeguarding and in and out of wet shoes. The craziest part? I'm still using the same stick I bought four or more years ago. I'm not even halfway through it. (To be fair, I have another full size stick in my gym bag, but with frequent use on both, I'm still way over the year lifespan the Crystal website suggests.)
How to find the best natural deodorant for you
Everyone is different. What works for one person might not work for you. It will probably take a couple tries, but there are so many different natural deodorants out there I am confident you will find the one that's just right for you.
1. Look for a deodorant that is aluminum, paraben, talc, and "fragrance" free.
2. Check how it ranks! The Environmental Working Group's database is incredible. They give each product a score based on its ingredients and known research about their safety. I run all of my products through their database before I purchase.
3. Test. You need a few days to test out a new product. If you are really worried about getting smelly, test it out on your run after work (just be sure to remove your previous deodorant first) or on the weekends.
4. Know what works for you. Once you try one product with tea tree oil or baking soda that doesn't work, there's a good chance the next one won't work for you either. The first couple of ingredients listed are the ones in the highest concentration – if one brand doesn't work for you, try to find something that has different ingredients. Different applications can also make all the difference. Creams don't seem to cut it for me, but sprays and crystal sticks seem to do the trick.
5. Reapply. Get the most out of your deodorant (and cut down on the worry) by reapplying before/after a workout or any other time you sweat a bit (I tend to do a midday reapplication on hot days just in case).