Hands down one of my favorite things about vacation is the time I have to read! Exploring and seeing new things were definitely a priority for most of my trip, but I was beyond excited to load up my Kindle (a luxury for me, since I usually borrow books from the library) and tear through books. I was gone for 15 days, so naturally I brought four books (five would have been better).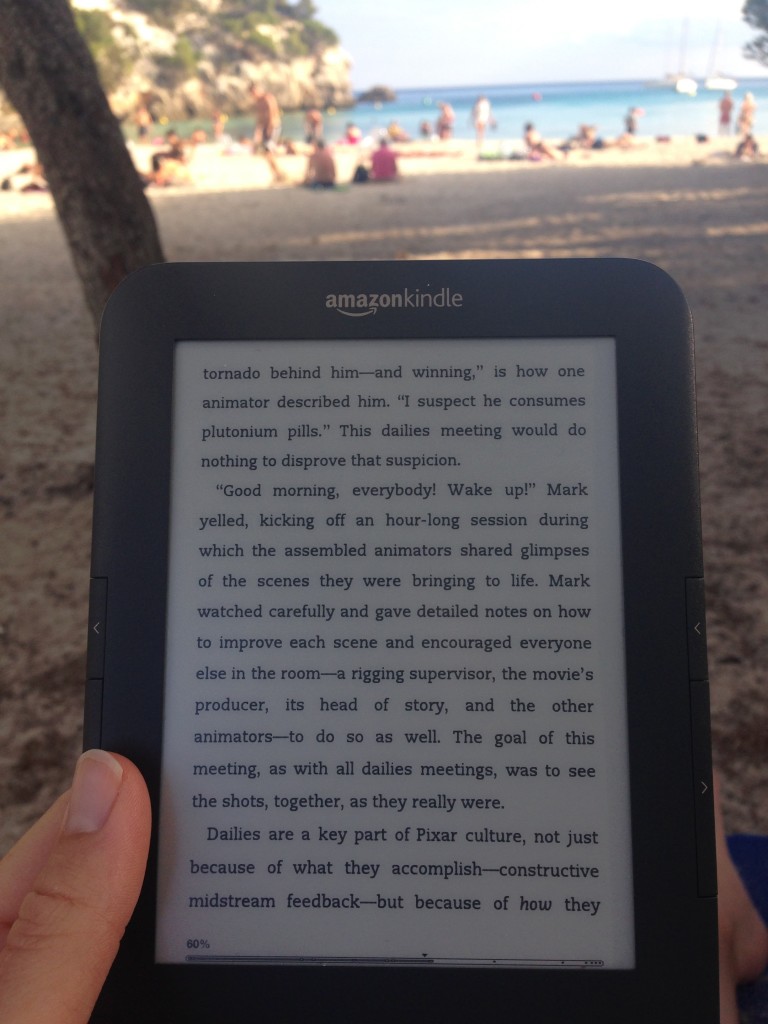 The Life-Changing Magic of Tidying Up by Marie Kondo: Reading this on the plane from San Francisco to Madrid was equal parts inspiration and frustration. I had packed a small backpack of things that brought me joy for the trip, which meant I could clearly follow these rules. I also couldn't wait to try my hand at yet another attempt to reduce the amount of things I own. Which leads us to frustration. Turns out being on a plane without access to my closet when I was ready to organize is not a good idea. The whole trip I had pent up organization motivation that was mostly obliterated by jet-lag when I got home. Overall, not a life-changer for me and I think Marie and I likely disagree on quite a few things, but I'm glad I read it and it will factor in to how I think about my possessions.
The Martian by Andy Weir: I devoured this book. By far the best book I read on the trip. Bonus, it will always remind me of taking the train from Barcelona to Valencia. Read it if you haven't already!
Creativity, Inc.: Overcoming the Unseen Forces That Stand in the Way of True Inspiration by Ed Catmull: This was one of those cases where expectations completely alter your experience. I went into this book expecting inspiration for fostering personal creativity. Instead I discovered it was about leading a team or a company in a creative pursuit. Don't get me wrong, it was fascinating and I loved the stories about the challenges Pixar has faced, but I was slightly disappointed that it wasn't 100 percent applicable to me right now (turns out I don't manage an incredible animation studio… or… well anyone). It did however change the way I thought about how I liked to be managed and what I look for in a company.
The Girl in the Spider's Web by David Lagercrantz: I got on the plane for my eight hour flight from Madrid to Toronto about a fifth of the way through the book. When I landed in Toronto it was over and I couldn't stop thinking about it. It doesn't matter that Stieg Larsson didn't write this book – the characters felt the same and the plot took off like Larsson was in charge. A real toss up if you should read this or The Martian first.