I've been dying for a vacation. I started work in the middle of finals week, and it's been go go go ever since. This weekend my family and I took a day trip to Lake Berryessa, exactly what I had been waiting for. I know it's no trip to Hawaii and it doesn't stack up against my peers who have been traveling across Europe in the wake of graduation, but it was just what I needed.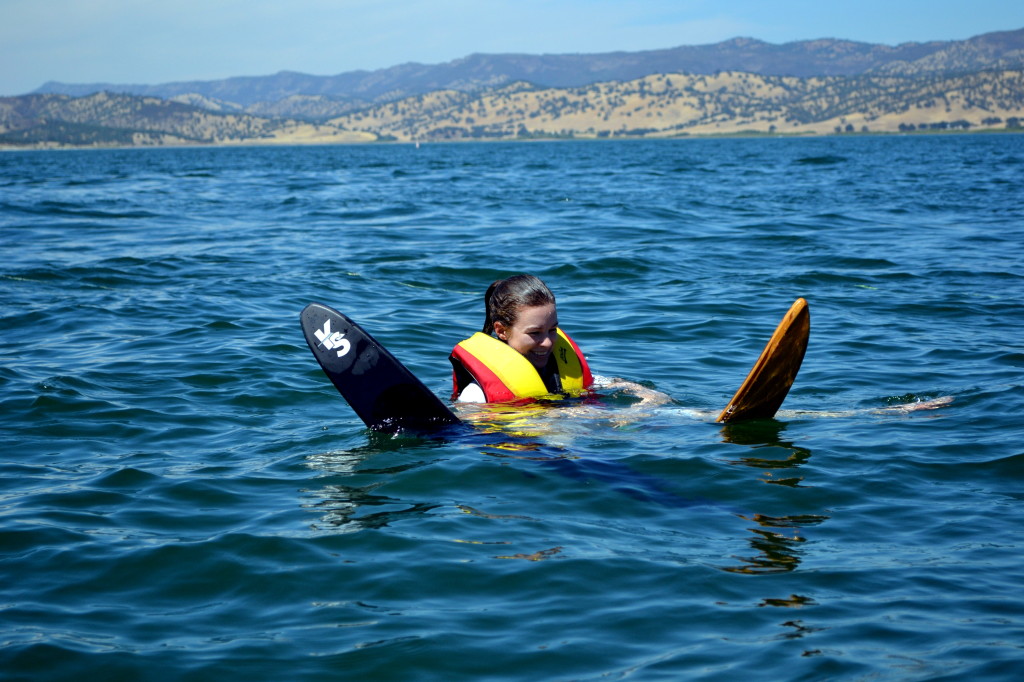 We usually go up to the lake at least once a summer, but every time it's like learning how to water ski all over again because it's been so long. But it turns out all of the CrossFit I had been doing had me well prepared. Normally after a few runs I'm too tired to drag myself up out of the water and my grip is hopeless against the tug of the boat. This time I was able to ski as much as I wanted and I didn't have to let go of the rope once because my muscles just couldn't take it anymore. I was also able to cut in and out of the wakes easier (90 percent bravery, 5 percent strength, and 5 percent skill), which I was excited about.
I know what you are thinking "Wait, you did what? Who skis anymore?" My dad grew up water skiing and spent most of his summers on this lake. It's family tradition and none of us own anything fancy like a wake board. Or maybe I'm just trying to start a new old school is cool hipster trend.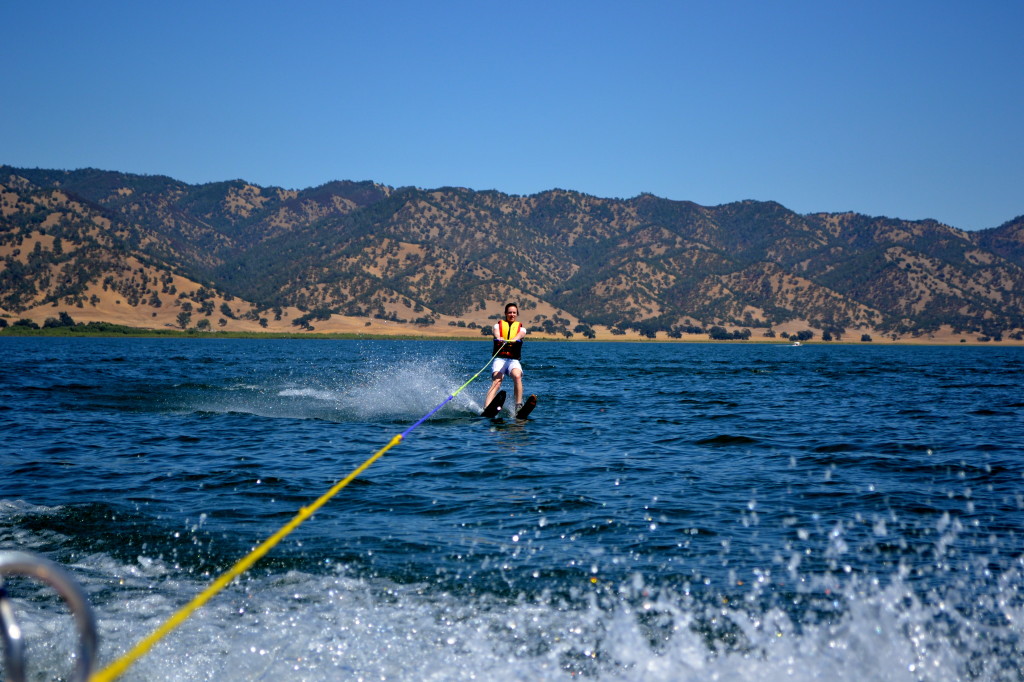 Which isn't to say that I never fell down. I fell a lot, but got up laughing each time. Sometimes it's just too ridiculous to not laugh at yourself.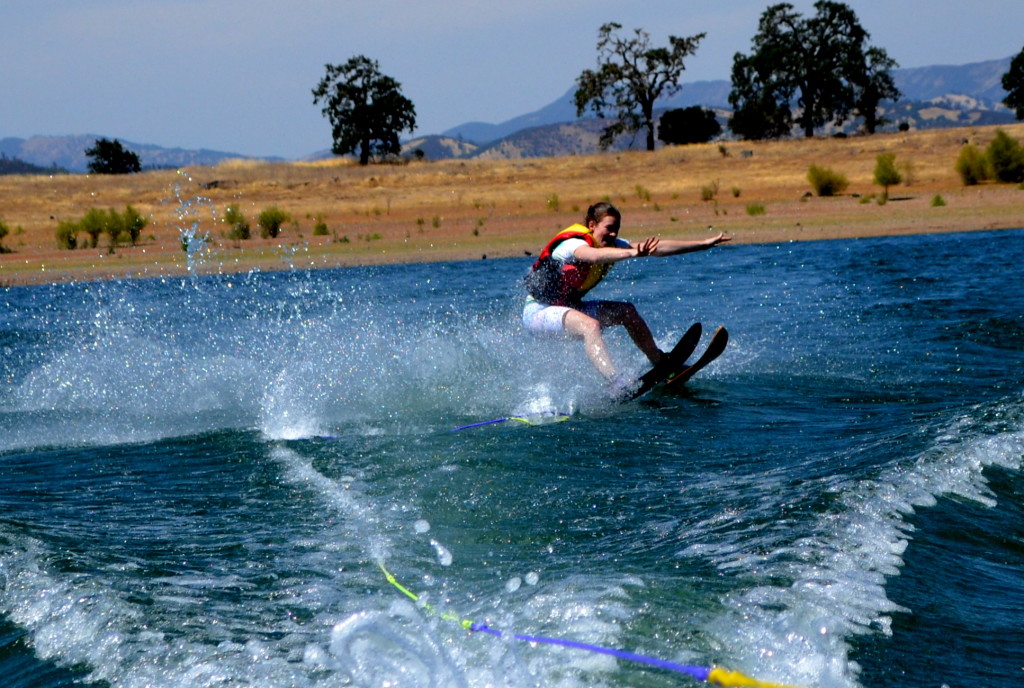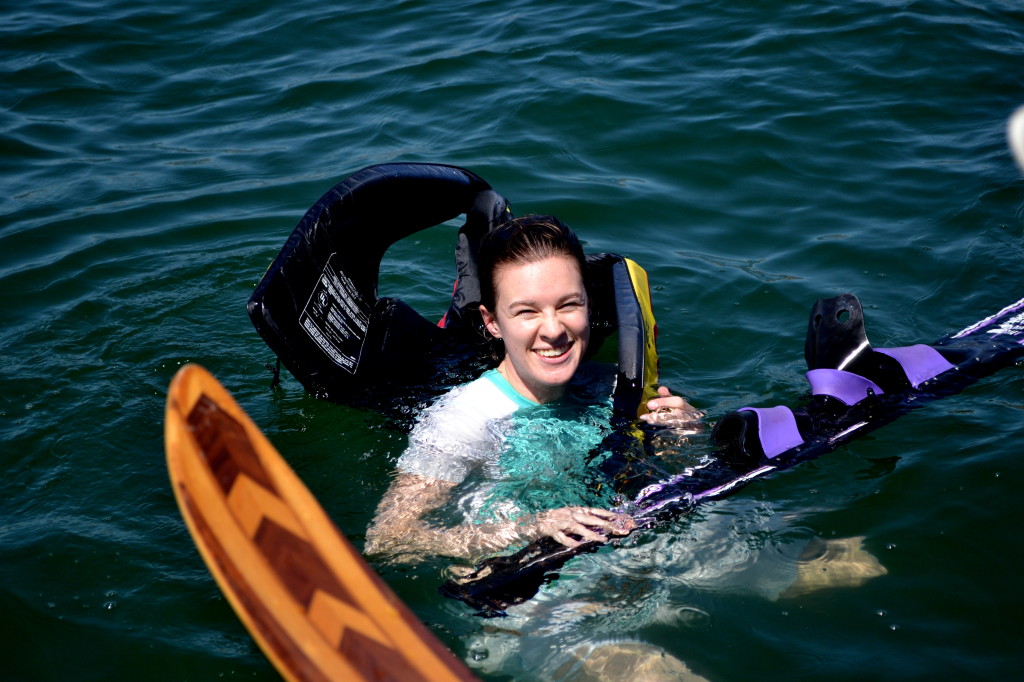 But one of my favorite parts, besides spending time with family and getting away from the to-do list for a while, is always the delicious food we bring. This time we had oatmeal chocolate chunk cookies, a zesty and hearty quinoa salad, homemade roasted vegetable sandwiches with a vinaigrette dressing, and a mayonnaise free potato salad. For only being a day it was a blast and a great little vacation.