I have a million and one excuses for this month, but it really comes down to two things: I worked too much and I spent what little free time I did have playing Zelda.
At the end of April I started contracting with a magazine in Oakland. This has meant that I spend four hours commuting three days a week. In theory this would be a great time to read, but in reality multiple transfers and rude people who talk on their phone on the train often make it a frustrating experience. Top that off with too much work and I end up trying to squeeze in as much productivity as I can out of my disjointed trek across the bay.
When I did have time to presumably sit down and read, I often chose instead to sit down with my boyfriend's Nintendo Switch and play Zelda instead. Why? Because my brain has been fried and I've really enjoyed playing it. I spent more time playing Zelda on our trip to Iceland than reading. This was aided by the fact that I was quite jet lagged and reading ended up with me falling asleep or not remembering the last 10 pages. No regrets there.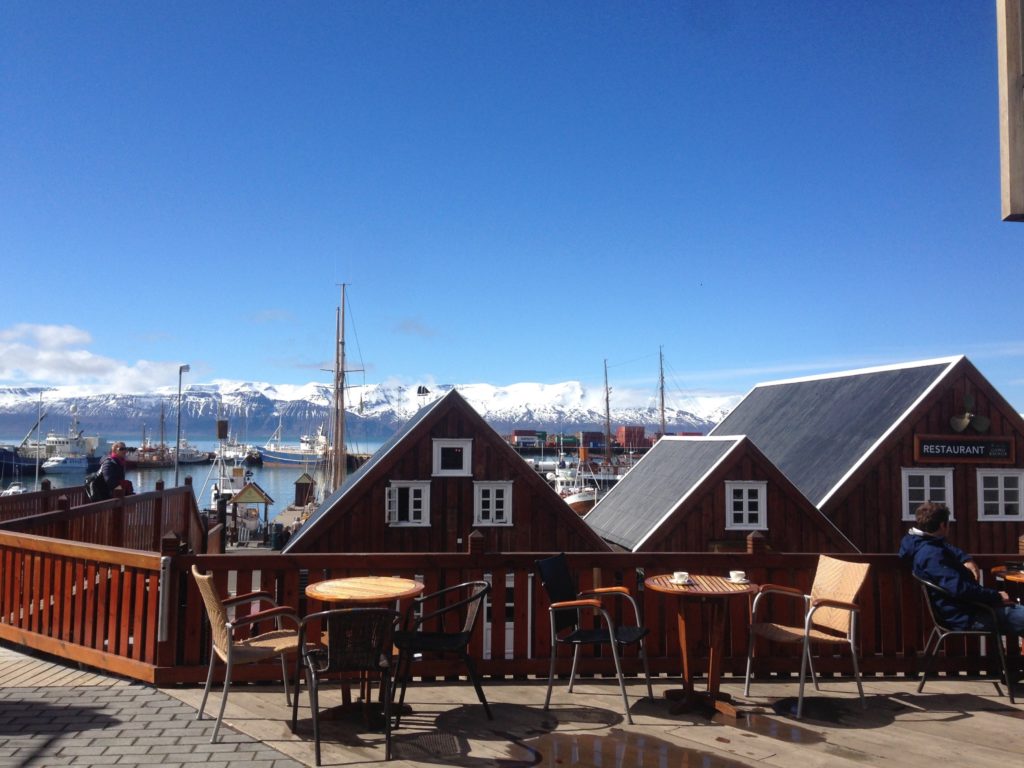 [If you were going to read in Iceland, this little cafe in Húsavík would be the perfect spot. Or you could get on a boat and see whales like I did.]
May Books… Er… Book
All of this is to say, I read one book this month. And I'm slightly ashamed about it. I was close to finishing another book, but its technical science has slowed me down considerably. Look out for that one in June.
My Grandmother Asked Me to Tell You She's Sorry
Ah, another Fredrik Backman book. I just can't get enough of these. His characters are lively and vibrant. So far every one of his books has fully sucked me in. My Grandmother was no different. I loved Elsa and her view of the world. Her grandmother would tell her fairy tales from a land she made up, and Elsa would in turn see the whole world through the lens of the fairy tale.
Add to that her grandmother's antics like breaking into a zoo to cheer up her granddaughter and you have the making of a hilarious, touching book. Once I did pick this book up on our trip, I couldn't stop. Not even Zelda could keep me from finding out what was going to happen next.
If you happen to be able to read this in Iceland or a Scandinavian country I highly recommend it. I read this mostly in Reykjavik and the story came to life for me. While it's set in a small town in Sweden, the apartment buildings and bright colors of Reykjavik matched wonderfully.