I love tea. I drink it year round with at least a cup in the morning as I settle into my workday. Some days, especially in the winter, I have another cup after lunch.
But tea has a big impact.
Tea is a mono-crop, and it comes with the heavy pesticide and herbicide use that mono-cropping is known for. The industry has a long history of worker exploitation, poor working conditions, and unequal profits for growers and distributors that lead to unlivable, low wages. Child labor is still widespread, and the tea industry is ripe with trafficking children and women. Deforestation, lack of natural biodiversity, and soil erosion are also rising concerns with an industry that is both growing and being pressured by climate change.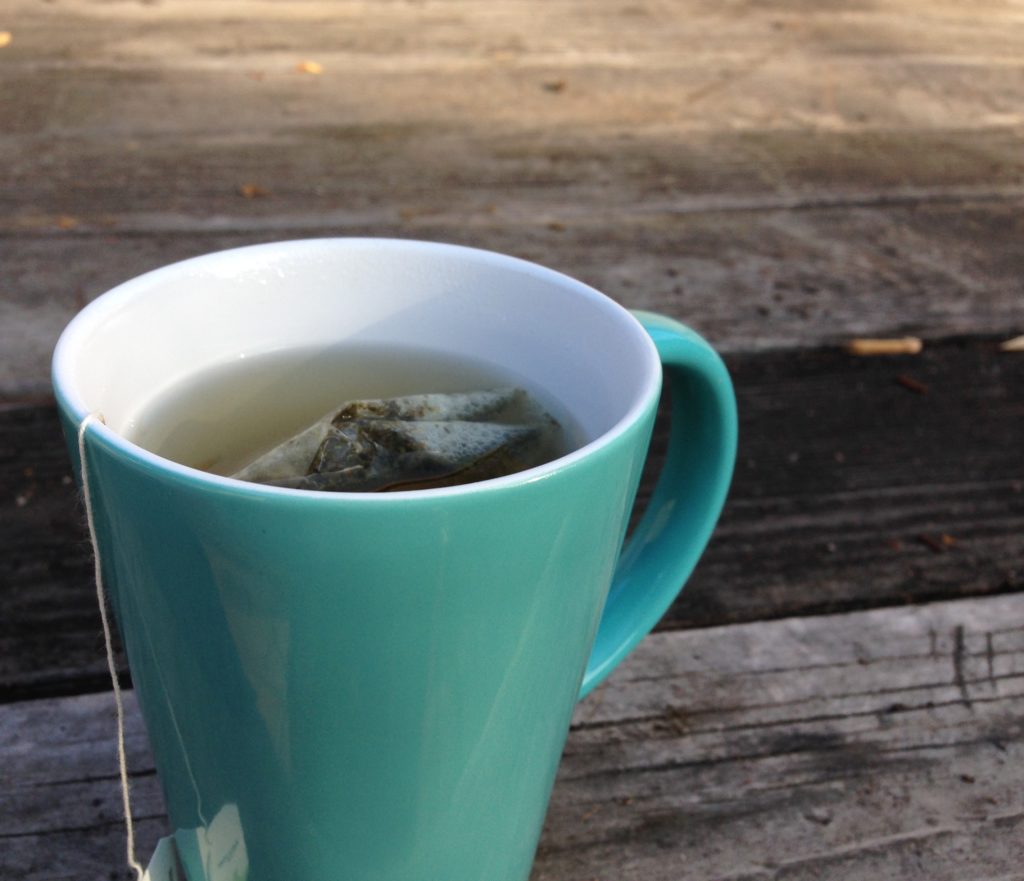 It's important to me to fill my cup with something I feel good about.
There isn't a way to know the true impact of the tea I drink and if it contributed to any of the horrors above. But I still think that looking for certain certifications is a start.
I only buy organic teas because it's better for the workers who pick and process the leaves, for me, and for the environment. I do my best to also opt for fair trade when available. Thankfully fair trade tea is getting a lot easier to find.
Coincidentally, every company featured below is a Certified B Corporation. This means that they are a for-profit company that "meets rigorous standards of social and environmental performance, accountability, and transparency." It's an easy way to know if a company is invested in social good, especially in the locations that they do business.
My Favorite Fair Trade, Organic Teas
Quick note: While I am trying to transition to loose leaf teas only, some of my favorites still only come in bags. (If you have a favorite loose leaf please share!) I am still searching for a good local source of loose leaf, fair trade, organic teas in bulk. (Bay Area friends, do you know a place?)
1. Numi Decaf Ginger Lemon
Taste: This is the one of the two green teas I like. Okay, I haven't tried a ton of them, but once I had this one I couldn't see why I should bother switching. The flavor is light and not at all grassy. A squeeze of lemon juice makes this tea divine and a nice wake-me-up in the morning.
To put it frankly, I trust Numi. They don't use any 'natural' flavors or perfumes. They instead rely on high quality spices, herbs, and teas. I know exactly what I'm drinking when I make a cup.
Impact: Fair Trade. Organic. While I wish this tea came in loose leaf, its bags are made from unbleached hemp paper. They are biodegradable and can be composted at home. The boxes are made from recycled cardboard with soy-based inks, and they don't use any plastic wrap. They are actively working to create home-compostable, plant based wrappers for the tea bags, according to their website. (Their current wrappers have to be sent to the landfill, a fact that many tea drinkers like me take issue with.) They purchase carbon offsets and renewable energy certificates to offset their production emissions and energy use.
2. Numi Golden Chai
Taste: A hot, spicy chia can turn any day around. Once you start making your own chai, you won't go back to the boxed, concentrated shit they sell at most coffee shops.
I've had a lot of chais in my life, but this one is by far my favorite to make for myself. It's robust and spicy, and it holds up great when flooded with milk (or made entirely with milk instead of water). You can add a sweetener if you like, but for the most part it really doesn't need it. Take note! The Numi's loose leaf by far is more flavorful than the bags.
Impact: Fair Trade. Organic. Loose leaf and bags (although the loose leaf is superior in every way).
3. Traditional Medicinals Green Tea Lemongrass
Taste: In case you haven't noticed yet, I love citrus flavors, especially in tea. This tea is refreshing without letting the lemongrass overwhelm the green tea. I feel virtuous with a cup of this in hand.
Impact: Organic. Fair trade. Certified B Corp. 100 percent of their electricity comes from local renewable sources. Traditional Medicinals supports many social good projects in India including building schools, helping provide water security for 3,100 people, increasing opportunities for girls and women, and more.
4. Numi Breakfast Blend
Taste: This tea is as smooth as breakfast teas come. It's not bitter or astringent, and it pairs perfectly with a splash of milk or cream.
Impact: Organic. Fair trade. Loose leaf and bags.
5. Numi Moroccan Mint
Taste: Minty with a subtle sweetness, this tea is great for curbing a sugar craving or giving you a little after-meal pick me up. I've been in love with this tea for years, and I finally bought it in bulk. It turns out a pound of this mint tea goes a looooong way at 1/2 tsp. per cup. I gave it out for Christmas gifts and still have at least a half pound leftover.
Impact: Fair trade. Organic. Loose leaf and bags.
6. Yogi Ginger
Taste: This strong ginger tea used to be my secret weapon when I had a sore throat or an upset stomach. These days I drink it even when I'm not sick. The spicy ginger flavor has grown on me. The lemongrass helps add depth and smooth out the ginger taste.
Impact: Organic. While it doesn't come in loose leaf, the tea bags are compostable and the outer box can be recycled. Yogi is also a Certified B Corporation. You can learn more about their environmental and social impacts here and see their B Corp. score card here.
PS. This is not a sponsored post or an advertisement. I don't receive free products or any other perks for any posts. There isn't a single affiliate link on the blog. These truly are my favorite teas.