Lately I've been on a weird tiny house and vanlife kick. I'm not really sure how it started.
Last year I read the ESPN piece on Daniel Norris and his van. I was fascinated, but I quickly forgot about it. Since then I've seen a smattering of people who live in vans full time or just while traveling (trail runners and rock climbers seem particularly enamored with their traveling homes). But in the past few months I've taken my (previously) mild fascination to a whole new level.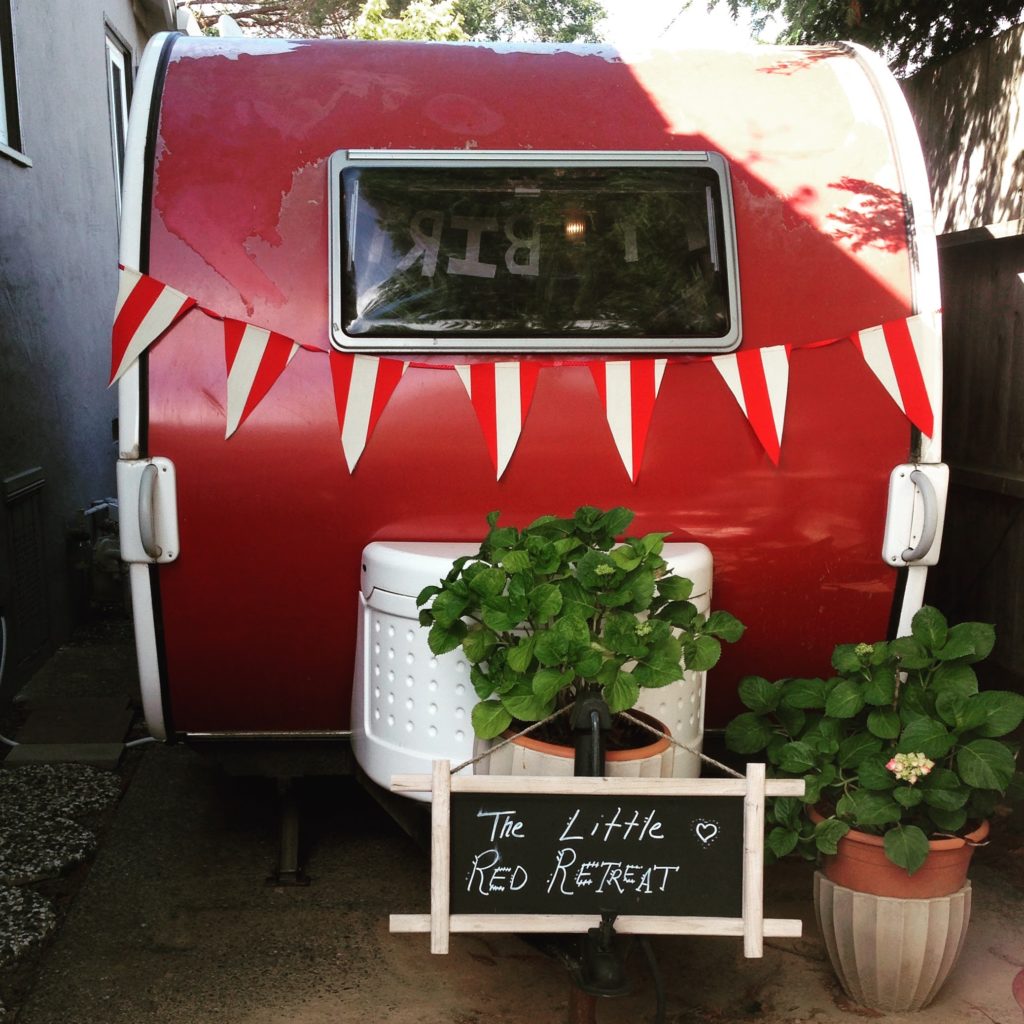 I stumbled across a few blog posts about people living in their vans and traveling the country, which somehow led to me reading their blogs and discovering all of the people they knew who were also living in their vans.
It's been a weird few months and it suddenly feels like everyone lives in a van or a tiny house.
Is Tiny House or Vanlife living for me?
As much as I want to know everything about it and I'm enamored with little houses, people who live in trailers/busses, and gorgeously renovated vans, I know very clearly that it's not the life for me.
Could I see myself traveling for a short time in a van or doing a short stint in a full on tiny house? Possibly. But live full time? Not for me.
I like having solid ties (and walls with thick insulation). I feel cooped up when I can't pace from wall to wall. I hate feeling like the whole room (or tiny home) is stacked on top of me. I don't need a lot of space, but most severely tiny homes just aren't what I imagine myself living in for the rest of my life.
But I'm still fascinated by the way the people in this community live. It's so far from my comfort zone, and yet most of them are so happy.
Want to see more?
Here are some links to all of the people I've started following on Instagram and blogs.
Blogs/Posts:
A great blog post with even more people to follow from Tiny House, Tiny Footprint. I really enjoy their whole site.
Four people (two littles) and 600 sq.ft. I love her style, her thoughts, and most of all, her little home nestled in Vancouver, BC.
A story I wrote about storage tips to steal from Tiny Homes (I snuck an Airstream and a converted school bus or two in there as well).
People to follow:
And the rabbit hole of them all. #vanlife.