The Minsgame got harder than I expected real quick. I'm actually starting to worry I won't make it to the finish.
But for the most part this week, I would start to fret that I didn't have enough things left to get rid of, and then suddenly I would have more items than I needed for the day. I have a few things stockpiled for week three, but they won't get me very far.
This week another 92 things are out of my space.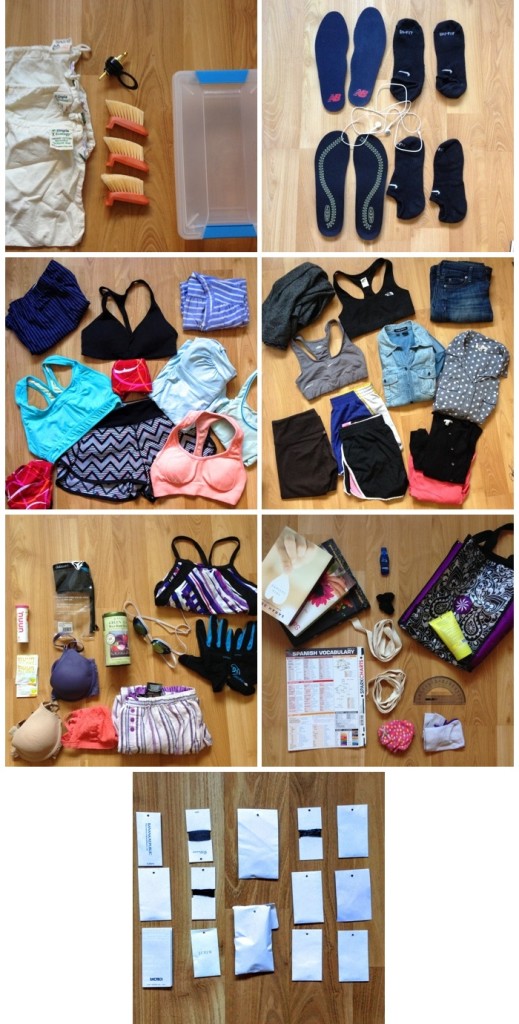 I'm running out of unchartered territory. I've been through nearly every shelf, drawer, and container of my things, which means I'm going to have to make a second pass and face the decisions I've been avoiding.
While I've had the one in, one out rule for a few years now, the Minsgame has really made me question purchases before I make them. It's been eye-opening to gather so much of my stuff in one place and realize I don't need it and I rarely use it. It has made me really think about what I spend my money on and how much I really need.
The Minsgame has also made what really matters to me and the things that bring me joy really apparent.
My drawers keep getting more roomy – except one. I've gotten rid of a few pieces of exercise gear, but overall, I use everything I have. It seems crazy to have a drawer stuffed with clothes to sweat in, but when I took everything out, I realized that outside of a few pieces, it all gets worn frequently.
I could certainly live with less, but right now it's more important to me to not have to worry about trying to wash mid-week. I have enough to get me through a full week of running, lifting, swimming, yoga, and any other sweaty activities I may be doing.
Why I'm really doing the Minimalism Game:
When I started the Minsgame I had recently gone through a major clean out from moving. I didn't choose to do it because my stuff is overwhelming, but rather because I wanted to finally be done obsessing about what to get rid of. I wanted the decluttering and the worrying that I had too much to stop.
So this is it, my last big cut. The last time I dig through every nook and cranny daily. The last time I go to bed thinking about what else can go.