One of my goals for this year was to make more time to read. In the fall I was able to trade in a long commute for more time curled up with a book. There were times where I was tearing through three books at once and other's where reading felt like weeding an overgrown garden.
From life-changers to guilty pleasures, this year was full of great reads. I've included pictures of everything I read this year (thanks to GoodReads), and pulled out some of my favorites (in chronological order).
My 2015 top reads: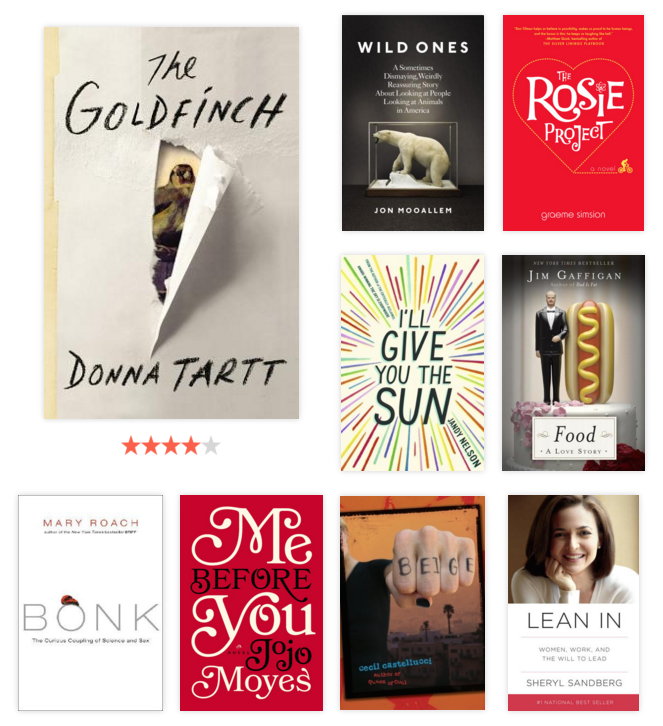 2. I'll Give You The Sun. Weird, captivating.
3. Me Before You. There's a reason everyone read it this year.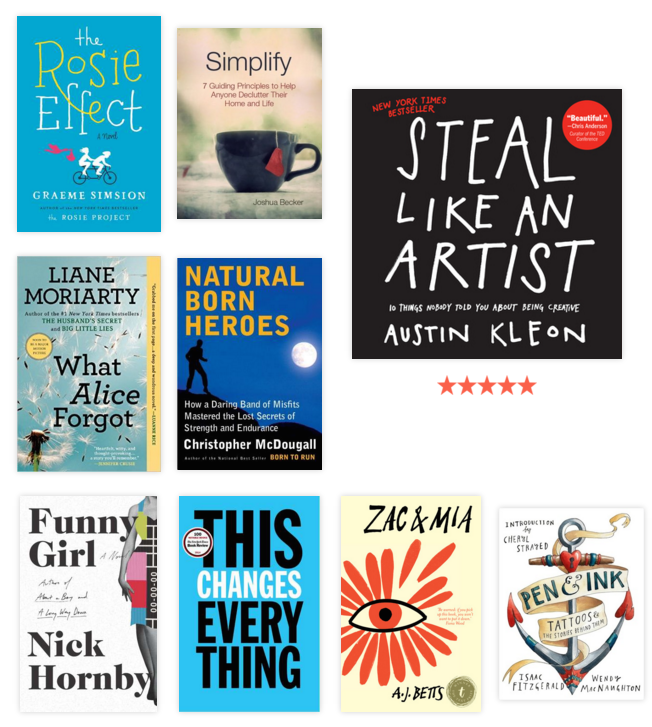 4. Steal Like an Artist. This is one of the few on this list that I would consider possibly life-changing. It's a short, visual book, and yet every page I thought "This is it. This is what I need." Austin Kleon brought fun back to my creativity and inspired me to try new things.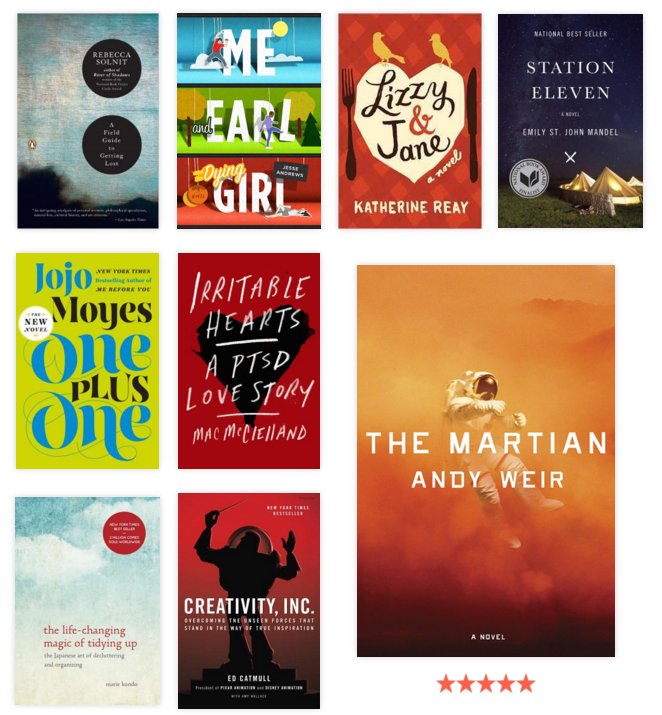 5. Me and Earl and the Dying Girl. I saw the movie first and I couldn't get the story out of my head. The book was even better (which is saying something given how great the movie was).
6. Station Eleven. I avoid dystopia (especially after Margaret Atwood's uplifting Oryx and Crake), but I devoured this book. I haven't thought of an airplane the same since.
7. Irritable Hearts, a PTSD Love Story. Yeah… count me out for international tk reporting. I'm good.
8. The Martian. I've said a lot about it.
9. Creativity, Inc. gives me hope for a creative future at work.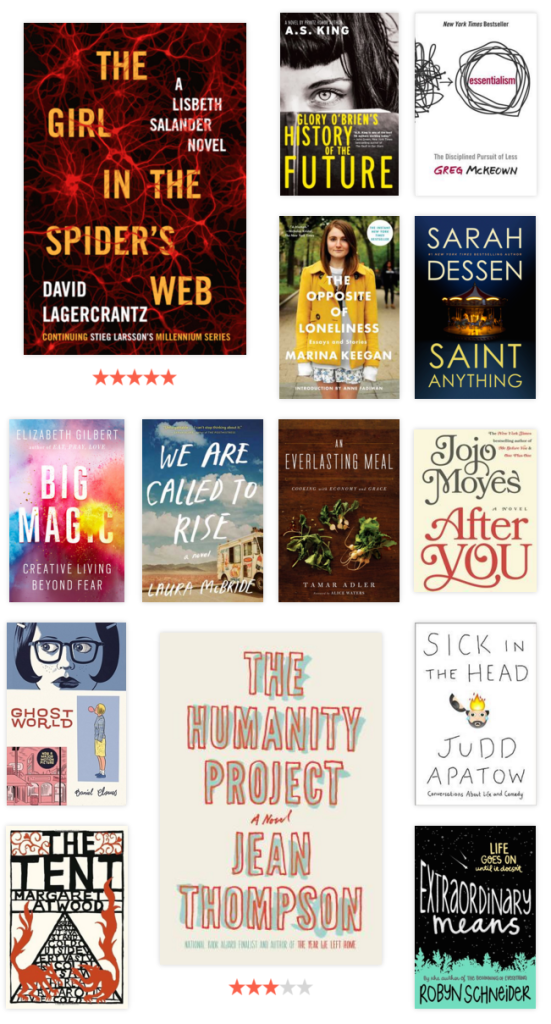 10. The Girl in the Spider's Web. Read in a single sitting on a flight from Madrid to Toronto.
11. Essentialism.
12. The Opposite of Loneliness. Life's short, much too short for some us. Don't waste it with things you don't love.
13. Big Magic. Another life-changer/ eye-opener. I've recommitted to journaling and frequent blogging thanks to this one.
14. We Are Called to Rise. I cried.
15. Bad Feminist. Hilarious. Heart-breaking. Inspiring. Anger-inducing.