I spent weeks figuring out what to pack for my two week trip to Spain in a carry on. I had bought a great backpack that I knew fit all of the requirements for carry on luggage (even the crazy rules for Ryanair), and some packing cubes. About a week before my trip I had a comprehensive list of everything that I thought I would like to bring, and I had been slowly crossing things off it. Too bad that when I packed the weekend before my trip, the list was safely in my desk at work. The good news, I didn't forget anything.
For 15 days in Spain, I used a 46 liter backpack and my crossbody purse. I never had a check a bag, and walking around cities with my stuff was a breeze!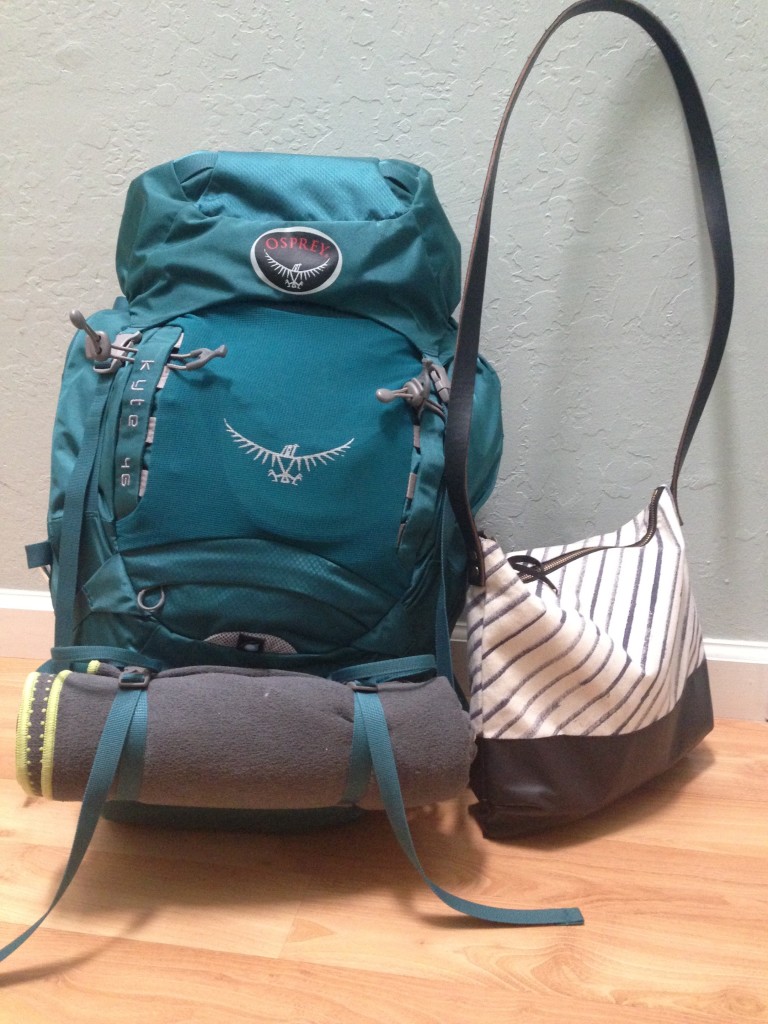 What I packed in my backpack:

Clothes:
We went to Spain in the middle of September when the weather couldn't make up it's mind if it was summer or fall. This meant that I had to bring a few extra things that I wouldn't have if every city could have gotten on the same page about the weather. I dressed like it was fall in some places, and wore summer dresses in others. We had planned on doing laundry every 5 days (so twice while traveling), which worked out great! The Airbnb's we stayed in all had a washing machine and a drying rack.
I used packing bags, which were a life savor! My bag would have been a disaster without them, and I definitely would not have been able to fit as much. I put my underwear and socks in the smallest bag, my athletic clothing (running stuff, crops, sports bras, etc.) in the medium bag, and everything else in the large bag. I rolled all of my clothes to save space.
Running/exercise stuff:
While I was in Spain I had to keep training for my upcoming half marathon. I tried not to bring an entire gym with me, but there are a few things I wouldn't leave home without.
Toiletries:
What I packed in my purse:
PS. For more on what I did in Spain, check out this post.